Seven Steps To A Successful E-commerce Site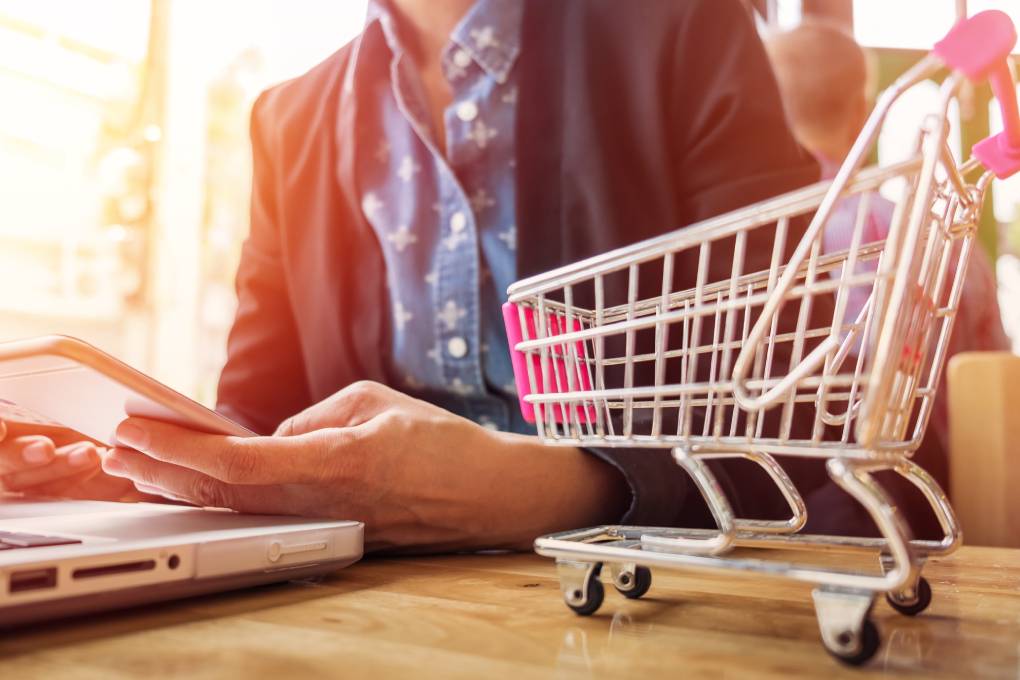 Here are seven steps you should take for success.
Step 1: Prepare Your Business Plan
Success in e-commerce depends on your upstream strategy. Because it is the same with e-commerce as with any business. From idea to launch, there is a series of milestones to be laid:
know your market and find who your ideal customer is,
identify and monitor your competitors,
find your positioning (how are you different from your competitors)
choose the right products (easy to deliver and store) and the suitable suppliers (reliable, responsive)
Set your prices to ensure the operation's profitability (taking into account the development and maintenance costs of  the site, advertising costs, the cost of acquiring and storing goods, delivery costs, etc.).
Prepare a marketing plan to promote your site, attract Internet users, convert them into customers and retain them.
Organize the delivery of your products (simple, inexpensive, personalized)
Know and comply with the legal obligations related to online sales – Consult the FAQ on the info shopping. Be site to find out more.
Step 2: Find The Right E-commerce Solution For You
Depending on your budget, several possibilities are available to you, more or less expensive.
The marketplaces such as eBay, Amazon, or Bol.com Alibaba are an excellent way to test new products to customers.
The turnkey solutions like Shopify, WiziShop, Oxatis require little technical knowledge.
the open-source solutions, most often used, plus flexibles and scalable
The tailor for creating the e-shop of your dreams. But that comes at a cost.
Open source solutions are the most used by SMEs. The top three are Woocommerce, Prestashop, and Magento.
Step 3: Choose A Brand Positioning And Identity
As with any business, you will have to choose a name, a style, a solid and differentiating identity. Your website is your showcase. Take care of it!
Some Advice :
Choose a name that is short, catchy, memorable. Easy to pronounce and write.
Be creative… but not too much. Above all, put yourself in the shoes of your future client. What could seduce him, convince him? Who is he likely to identify with?
Step 4: Take Care Of Your Content & Think About SEO
The importance of the content of an e-commerce site is still too often overlooked. However, it is a determining element to convince or reassure your customers and be well referenced by Google.
Writing product sheets that attract and sell is an art that cannot be improvised. The perceived value of an online store's products largely depends on the photos and web design quality.
Some advice :
To write persuasive descriptions, focus on your ideal buyer. Talk about customer benefits rather than product features.
Choose the words your buyer uses.
Take care of your product photos. And if your budget is limited, take advantage of the many tools and tutorials that will allow you to start on your own.
Stimulate the imagination of Internet users.
Step 5: Orchestrate The Opening Of Your E-shop
Publicizing your new e-commerce site and attracting buyers is your # 1 challenge. Without promotion, there is no traffic and therefore no sales. Therefore, it is vital to provide a sufficient budget for a sustained promotional campaign when you open your e-shop, then a recurring budget to maintain its visibility and develop your notoriety.
Before opening your online store, start talking about it around you, on social media, and whenever you get the chance. Start a dedicated Facebook page to build a buzz and build a community of fans.
Step 6: Manage And Animate Your E-commerce Site
After a few months of activity, orders should generally flow. You will find that it is not easy to do everything simultaneously. Respond to customer requests, monitor stocks, ship orders, communicate regularly on social networks, via email, etc. All this takes time and organization.
Step 7: Enchant Customers And Retain Them
A loyal customer is a customer who comes back to buy more products and who becomes an ambassador of your brand, that is to say, who talks about it around him.
The goal of loyalty is to establish a relationship of trust with your customers. Establishing a lasting relationship is all the more critical given that, according to the Pareto principle, 80% of turnover is contributed by 20% of customers… and this 20% are precisely those that you will have succeeded in retaining.
For Further
The Complete Guide to Getting Started in Ecommerce: How to Create, Launch and Promote Your Online Store – Shopify
Success factors for an e-commerce project
Getting into e-commerce isn't about creating a pretty site and waiting for visitors to flock in and turn into customers.
The magic recipe can be summed up in 5 words: preparation, promotion, management, conversion, and loyalty.
Also Read: Impacts And Limits Of Artificial Intelligence In B2B E-commerce