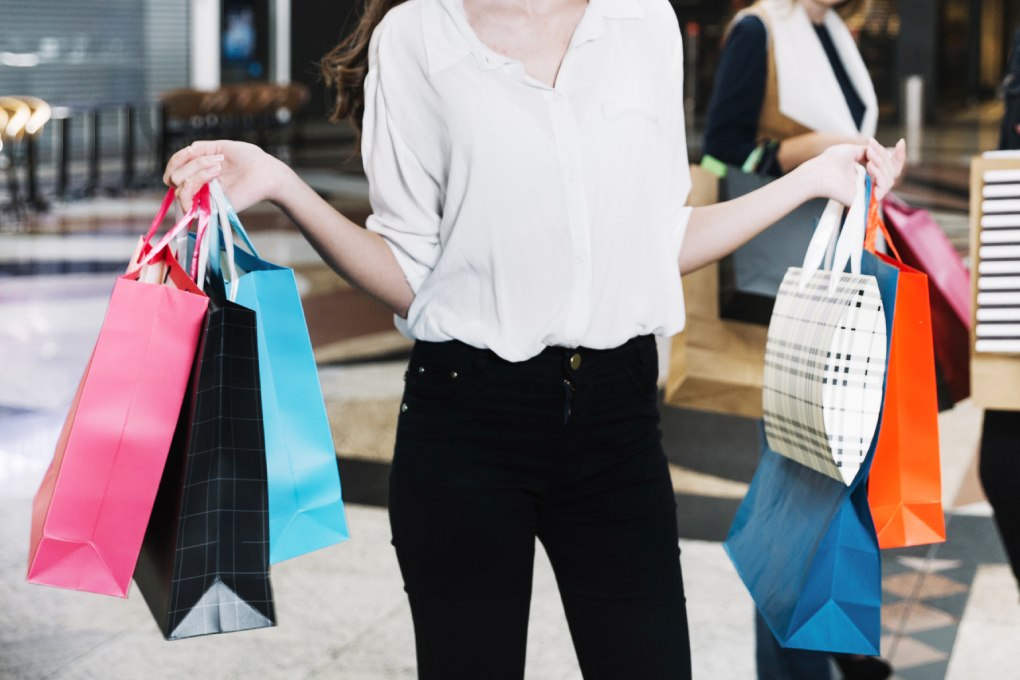 Retail is a broad term that covers a sector of great importance in the economy, which generates millions of jobs and bills millions of euros a year. Specifically, the retail sector contributes 56,721 million euros to the country's economy, representing 4.7% of the national GDP, according to the latest data from the Annual National Accounts of Spain.
In today's world, most sales activities revolve around retail businesses. From small local retailers to large chains and multinationals, retail plays an important role in people's daily lives.
What Is Retail?
Everyone has heard of it, but what is retail? Retail is a type of business that focuses on selling goods in small quantities, including fashion items, directly to the final consumer for their use, through physical stores, online stores, or other distribution channels. The key to retail is that after buying from a retailer, the customer consumes the product and does not resell it. Retailers act as intermediaries between brands and end consumers, purchasing products from manufacturers or wholesalers and making them accessible and available for purchase.
Retail is a key component of the fashion industry as it involves the final stage of delivering fashion products to consumers. More and more brands are selling clothing, footwear, and accessories directly to end consumers in the store, physically or online. Thanks to this, brands can create their own unique shopping experience, not only in terms of establishing a good relationship with customers but also in terms of sharing brand values. There are different types of fashion retail businesses, including chain stores, department stores, luxury brands, and independent boutiques.
The Impact Of Digitization On Retail
The COVID-19 pandemic was a turning point for retail. The health crisis forced retailers, both large and small, to go digital to survive, as consumers turned to online stores to fulfill their needs due to severe mobility restrictions. One of the most significant changes was the adoption of e-commerce by retailers. Thanks to online stores, retailers captured more potential customers in the digital world through omnichannel strategies and improved the shopping experience for their customers.
E-commerce provides access to global markets and allows retailers to reach customers worldwide. This opens up new opportunities for retailers to increase sales and earn higher profits. However, although they have been in the background, physical stores play a key role in a successful digital transformation. For this reason, retailers are taking advantage of the latest technological advances such as artificial intelligence (AI), machine learning (ML), and the Internet of Things (IoT) to create immersive experiences in the physical store.
Digitization has helped retailers to better respond to current market and consumer trends and demands. Furthermore, technological advances have made the buying process more convenient, seamless, and easier for customers with the use of a multi-channel approach and advanced methodologies.
The Three Trends That Are Marking Fashion Retail
Digitization has caused profound changes in retail, and the future promises to continue evolving with more technological innovations. As the fashion industry evolves, new trends emerge that influence the way consumers shop for clothing, footwear, and accessories. Fashion retailers need to keep abreast of the latest trends, primarily so that they can more successfully adapt their business model to changing consumer preferences. These are the three trends that are marking fashion retail.
Social Shopping
We live in a fast-paced world where consumers are looking for a seamless shopping experience across multiple channels. As a result, most fashion retailers are adopting an omnichannel strategy, integrating physical stores, online stores, social media, and mobile apps. As social media continues to evolve, so do the opportunities for fashion retailers. The rise of social networks like Instagram and TikTok has given rise to a new trend called social shopping. Brands are collaborating with influencers and celebrities to showcase their products and offer exclusive offers through social media, fostering a sense of community and making shopping more interactive and engaging.
Metaverse
Retail is one of the sectors that is firmly betting on the metaverse. This virtual world is changing retail experiences for both consumers and fashion brands. Fashion brands are creating digital fashion items, virtual showrooms, and even hosting fashion shows in the metaverse. This allows consumers to browse and shop for clothing, footwear, and accessories in a fully immersive environment, further blurring the line between the real and virtual worlds.
Personalized Shopping Experience
In an increasingly competitive market, personalization has become a differentiating factor for fashion retailers. Consumers expect personalized shopping experiences that are tailored to their preferences and needs. For this reason, fashion brands are leveraging artificial intelligence, data analytics, and machine learning to reshape the customer experience (CX) and offer personalized product recommendations and bespoke apparel.
Retail And Training The Perfect Combination For Success
All fashion retailers are turning to digital transformation. As a result, digital skills and competencies have moved from being an option to becoming a necessity for employees, entrepreneurs, and business owners. In this context, training plays a key role so that professionals in the fashion and retail sector acquire the necessary skills to understand and develop businesses that integrate a technological and digital vision.
Thanks to our Master in Digitization in Fashion and Retail, you will be able to acquire the skills, abilities, knowledge, and skills you need to develop digital business strategies, identify consumer trends and customer experience, establish communication and digital marketing strategies and plans, learn about the particular development applications of the multiverses applied to the sector, as well as identify and use the most relevant technological tools in the transformation of fashion and retail.
Also Read: Online Sales Strategy For Your Business