Microsoft Viva: Your platform For Positive Employee Experiences!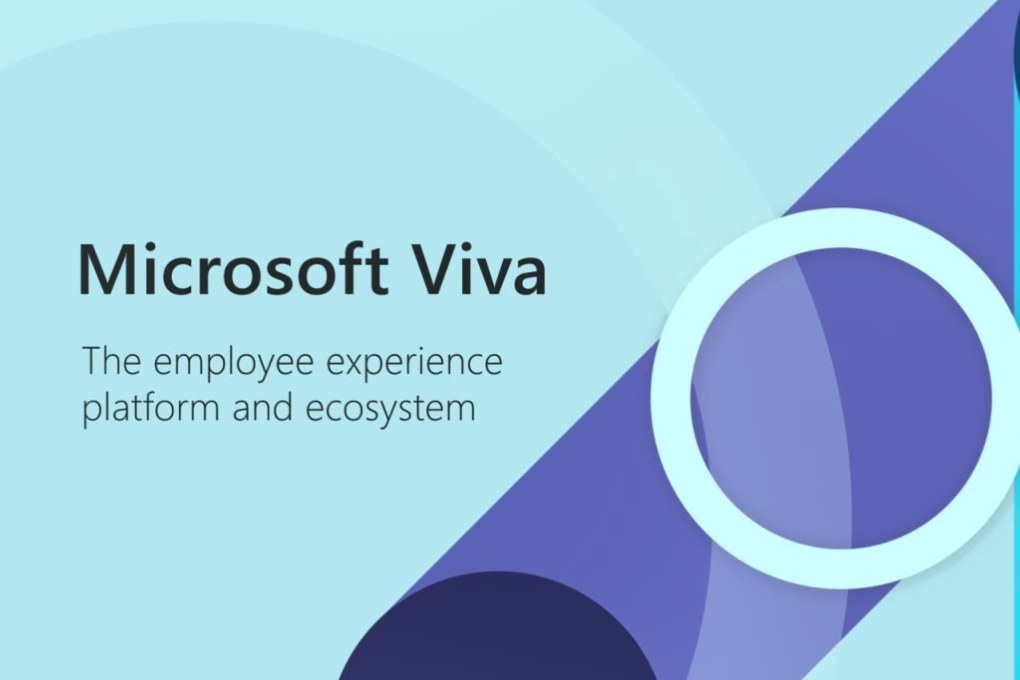 Our working world has transformed at record speed in recent months:
working from home instead of everyday office life, video conferences instead of business trips, trust work instead of a culture of presence.
While the transition to a hybrid working environment has been technically successful for most companies, "remote" collaboration is becoming a challenge in many places – and raises questions:
How can employees keep in touch virtually? Which channels should be used for communication? How does a purely virtual tour work? How can employees maintain social contact with colleagues despite the psychological distance? And – most importantly – how can a positive digital employee experience be created?
The Answer Is: Microsoft Viva!
Microsoft Viva is a new platform solution from Microsoft that was presented at the digital event "Reimagine the Employee Experience" and acts as a pioneering platform for employee experience in and on the basis of the proven Microsoft 365 platform and Microsoft Teams.
Digital Employee Experience Is More Than Just Everyone On Board!
The corona pandemic not only accelerated digitization and the new work trend in all industries and sectors overnight, but also showed how important it is to align them with a positive digital employee experience.
The Corona crisis has shown that companies that have already implemented a (digital) employee experience strategy and ensured the positive well-being of their employees can react more flexibly and adapt to the "new normal" faster and more successfully than other companies.
Ultimately, with Microsoft Viva, Microsoft is reacting to the strong transformation of the workplace over the past twelve months during the global corona pandemic.
Much more: Microsoft Viva should use four native modules in teams – Viva Connections, Viva Insights, Viva Topics and Viva Learning – to compensate for the lost identity through the shared building, the shared office, the shared meetings or simply eating together and contribute significantly to a positive, motivating and user-friendly employee experience – from the moment employees join the company through all "moments that matter" to leaving the company.
Four Applications That Connect, Support And Develop Employees!
Home office and remote work are the new normal in many companies.
In order to promote and drive the best performance of employees and teams with the latest technology, the start edition of Microsoft Viva includes four modules:
Viva Connections, Viva Insights, Viva Learning und Viva Topics.
Viva Connections Stands For "Culture & Communications"
The module,
Serves as a single point of contact/entry point for internal communications and corporate resources.

brings together internal communication capabilities from SharePoint intranets, Yammer communities, streamed video content, and Teams live events.

includes company announcements, general information, news, policies and much more.

Viva Connections should be available as a teams app on the desktop in the first half of the year, the mobile version will follow later in the year.
The aim of Viva Connections is to strengthen togetherness and corporate culture.
Viva Insight Stands For "Productivity & Wellbeing"
The module,
includes personal feel-good experiences in teams like virtual commute and headspace integration for employees.

gives insights into the own way of working and offers insights and recommendations.

should help the employees with self-organization.

is designed to help employees plan enough time for breaks.

Enables connection to LinkedIn's employee engagement platform Glint or to third-party tools such as Zoom, Slack, Workday and SAP Successfactors.
The aim of Viva Insight is to promote work-life balance based on facts
Viva Learning Stands For "Skilling & Growth"
The module,
is a central hub for learning in Microsoft Teams.

contains learning content from LinkedIn Learning, Microsoft Learn, third-party providers, and the company's own learning content.

relies on artificial intelligence to display employee-related learning content at the right time.

helps companies to build a learning culture and to do further training.
The goal of Viva Learning is virtual learning as knowledge building!
Viva Topics Stands For "Knowledge & Expertise"
The module,
is, according to Microsoft, the "Wikipedia with AI superpowers".

provides additional components that were developed as part of Microsoft's Cortex project for AI-based document and knowledge management.

includes topic maps, topic pages and topic centers developed as part of Cortex.

is designed to help employees connect with experts about Microsoft 365.
The goal of Viva Topics is to provide collective knowledge!
So That The Employees Stay On Fire
The fact is: In times of working from home, remote work and the "War of Talents", corporate success stands and falls with committed employees.
Companies that focus on the employee experience are proven to be more flexible, productive, successful and most importantly more resilient.
With Microsoft Viva, companies receive an "Employee Experience Platform" that, thanks to the modules Viva Connections, Viva Insights, Viva Learning and Viva Topics, enables seamless provision of internal support and thus the optimal conditions for a user-friendly, motivating and positive employee experience – and in every phase of the employee life cycle.
Also Read: G Suite, Google's Solution For Collaboration And Productivity