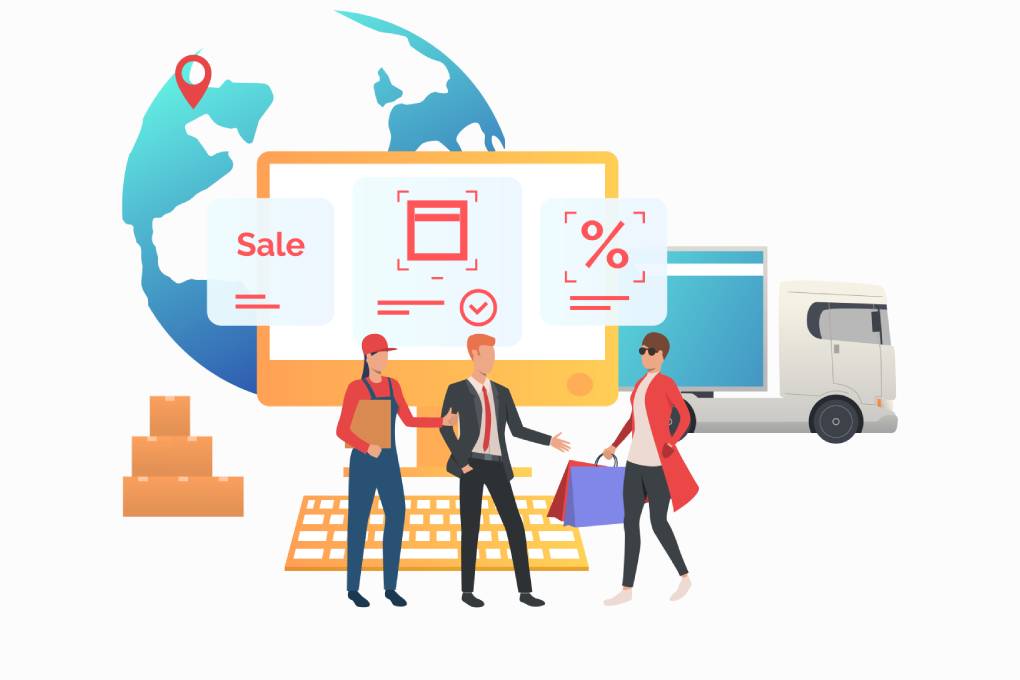 Adapting to change is essential for survival, which is why, in a market that has redefined the rules of commerce, effective sales techniques are necessary to win over an increasingly elusive customer. This article will find out what sales techniques are, the strategies for becoming an effective seller, and how to overcome the "no." 
Thanks to the globalization process, our society has changed every aspect of reality, from the cultural to the political, has been transformed. The sector most affected by the metamorphosis is undoubtedly the economic-financial one: it has become increasingly challenging to stand out and be chosen among the countless offers. In this context, the traditional approach to sales has become obsolete and inadequate, which is why the real challenge is to restart from human relationships to get in tune with the consumer, explore his mind and conquer him in a gradual and lasting way. All of this has to do with sales techniques.
What Are Sales Techniques?
Sales techniques are winning processes that derive from a series of fundamental activities to become a successful seller. At the basis of these activities, knowledge of the sector is required to define better the spectrum of action and awareness of one's own and professional tools.
Selling is also an art, a discipline that requires a lot of commitment and perseverance at every stage of the negotiation. For this reason, the starting point for the less experienced and commercial sharks is the strategic study. Each negotiation represents a case in itself to be observed and evaluated in every aspect because the resolution is often hidden in the minor plots.
Thanks to the experience and the repetition of effective attempts, the technique is perfected, and the skills are refined, helping to build the profile of an effective seller. Mastery and the ability to combine skills and available means are the foundations of the best-selling techniques.
How To Become An Effective Seller?
Starting over from human relationships means focusing on the consumer and implementing strategies for his and his primary needs. To become an effective seller, it is essential to know how to manage and organize time, know your customer and prospecting. Being curious is an added value, and asking questions can help to outline the sales framework better.
In addition to this, every salesperson should also know that there are several skills to hone to become a professional salesman :
Communication
Persuasion
Body language
Use of the voice
Some people have an innate propensity to sell, and probably what has just been saying will come naturally to them. On the other hand, most salespeople will be wondering how to develop these skills and increase their sales techniques to improve performance. In response to these needs, there are several training schools. One of them is Professional Vendor, an accurate sales school that offers a series of learning paths and provides a test to measure one's potential and verify progress gradually.
When you decide to take advantage of these courses, choosing among those with the best reasonable offer allows you to try your hand concretely and with a system that can be measured over time is essential. Today knowing how to sell also means understanding the psychology of the consumer and increasing his awareness of having spent his money well. How to do it? Conveying the image of a conscious salesman who chooses without fail his best techniques to hit the mark.
Learn To Overcome The NOs
More than once, it will have happened to every seller to conclude a business proposal with a definite "no" from the customer. It is an unpleasant situation, and it is natural to feel downcast. Still, a professional salesperson must learn to distinguish the rejection of the deal from the denial of his person.
Starting from this awareness, the "no" turns into an opportunity and becomes an opportunity to clarify and direct energy into a new project. A refusal brings a tremendous creative force to be released in the development of new strategies and the improvement of increasingly effective sales techniques. 
Now that you understand the importance of sales techniques and hone your skills, you are ready to transform yourself into a competent and effective professional salesperson.
Also Read: The Value Of External Advice