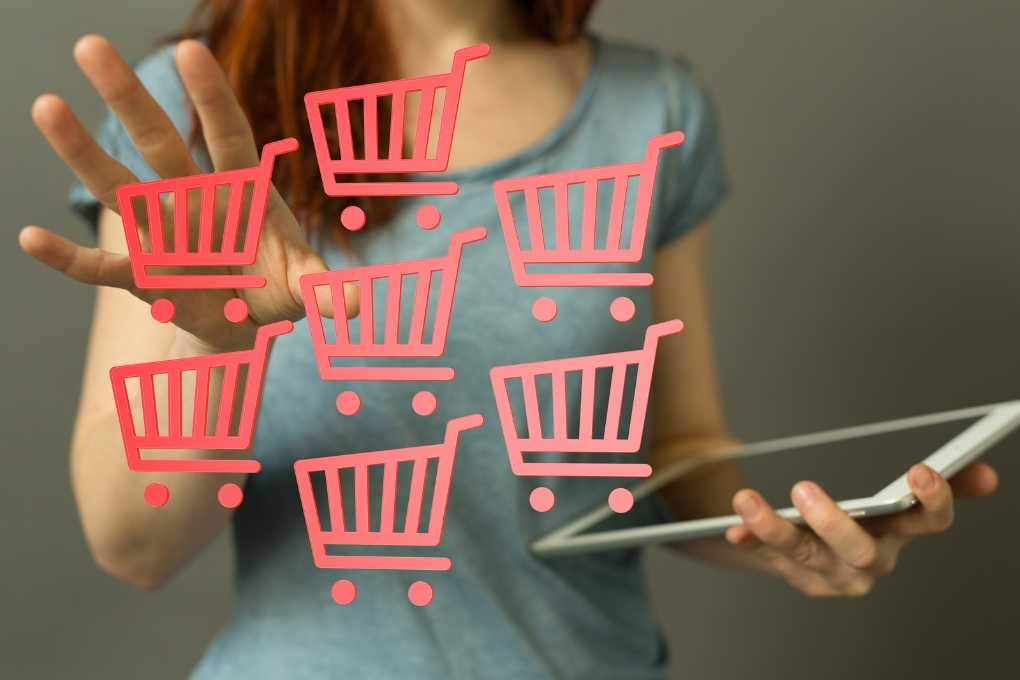 Both online shops and other online businesses cannot rule out the possibility of being endangered by cybersecurity threats. And there is a valid reason for that. Online companies mostly store information about their activities in digital form, which means that they are more vulnerable to various cyber attacks, unlike offline companies.
Instagram And Co
The Internet offers many advantages for a company: Instagram gives companies the opportunity to present themselves as a trustworthy, approachable partner, Adobe Creative Cloud Express can help with logo creation and a company website gives a comprehensive impression of your achievements, your vision and your values . But if you run an online business and take cybersecurity threats seriously, you should familiarize yourself with the four key points you need to keep in mind to prevent potential threats to your online venture.
First, you need to make sure everyone on your team understands the importance of information security . And this doesn't just apply to the IT team or you as a business owner – everyone involved in the day-to-day running of the business needs to ensure that information is protected from possible cyberattacks.
Security Policy
In parallel with business development, it is necessary to develop a security policy to control the processing of information. Take steps to train team members to ensure the security policy is implemented correctly. These steps form the basis for improving information security across the enterprise.
As an online business, you rely on cloud services, servers, and other devices to run your operations. In the field of information security, it is important that all elements are protected in an integrated way. Gone are the days when each component of a business was treated as a separate task.
In addition to data encryption , secure data transmission, and ensuring the services you use are properly protected, you also need to integrate endpoint protection.
The next step in protecting your personal information is to set up comprehensive monitoring for which the endpoint security system can be a model for better analysis. Why? The fact is, endpoint security has all the components you need to do your job, including a firewall and a threat detection system.
EDR-System
The best endpoint security solutions are Endpoint Detection and Response (EDR) systems, which use machine algorithms to more accurately detect threats. The advantage of EDRs is that they can automatically detect potential malware even if there are no similar cyber threats in their database.
EDRs are able to detect exploits, especially layered attacks and zero-day attacks. Many EDR providers offer a subscription to threat analysis as part of their endpoint security solution.
After a full EDR implementation on your systems and a security review to ensure you are responding to current threats in a timely manner and providing the organization with information about those threats and their characteristics to the global information pool, you need to address management access.
Ensure that access to business information is properly managed and that all members of your IT team are fully briefed on their information security responsibilities as far as their responsibilities are concerned.
Entrepreneur Duty
As a business owner, it is imperative that you control all processes, including extended access to safety management systems. Only with a strict security management control policy can your business information and sensitive data not fall into the wrong hands.
When you work over the Internet, all data sent and received between your computer and the server is transmitted unaltered. This means that any intermediate node, of which there are at least a dozen along the route, can access the information.
Most websites today work with SSL certificates via the secure HTTPS protocol. This means that the data is encrypted by the sender and only the recipient can decrypt it. However, the HTTPS protocol has many versions as there are vulnerabilities that allow security to be compromised.
Not all websites use the latest protocol improvements as not all browsers support them. Yes, the popular browsers Google Chrome, Opera, Mozilla Firefox and others are updated automatically. But a small percentage of users have old, non-updated browsers like Internet Explorer. Or the system administrator has disabled updates.
On this point, there is a risk of intercepting data from websites that still use the outdated HTTP protocol (such websites are displayed in the browser's address bar without a green padlock) or support old versions of HTTPS. Hackers' targets include usernames and passwords, credit card details, correspondence, and other sensitive information.
The problem is exacerbated when Internet access is via a public WLAN. The administrator of the WLAN router has direct access to all transmitted data. And when WiFi is unprotected, no encryption is used, meaning the data is transmitted over the air as is.
Conclusion
Every Internet user is exposed every minute to the dangers that the global network harbors. If you follow these steps to prevent threats that might harm your online business, then you will avoid unwanted problems. So you can take sufficient information security measures to protect your online business from cyber attacks and online threats.
Also Read: Get An Ecommerce With A Lot Of Rock & Roll: The Keys To Success