G Suite, Google's Solution For Collaboration And Productivity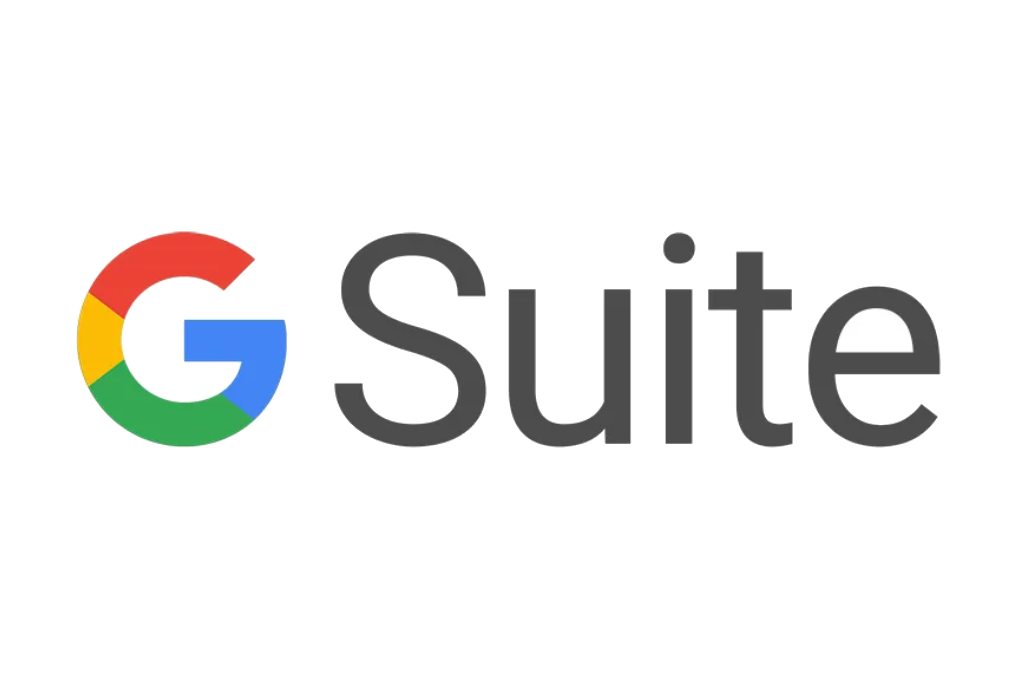 G Suite is Google's online tool for organizing teamwork and managing projects in companies of any type and size. Without a doubt, it is one of the most complete and versatile application suites of its kind. For this reason, Vodafone includes it in its offer of services for SMEs, as an excellent complement to its connectivity solutions .
In summary, this pack offers the email , calendar, chat, video chat, collaborative work and cloud storage functions that every modern company needs. The Google suite is another of the mail and collaborative work solutions that Vodafone markets through RedNew; You also have the Microsoft Office 365 suite , which we have already talked about in another blog post.
Next, we will make a brief description of G Suite , a product accessible through computers, tablets and smartphones.
G Suite Includes Corporate And Effective Communication
Precisely what you need to formalize communication with clients, associates and collaborators are email addresses identified with the name of your company.
Thus, with Gmail from G Suite , each team member and departments can have a professional address instead of one associated with @gmail.com.
G Suite Gmail: Private, Secure, Ad-Free Email
In addition, you will be able to access your mail even without Internet access, to read messages and write drafts that will be sent when the connection is restored.
Also, you can chat or make a video call with Hangouts features from the inbox.
Even G Suite Gmail is compatible with Microsoft Outlook, Apple Mail and Mozilla Thunderbird. Furthermore, it is capable of synchronizing emails, contacts and schedule from Outlook to G Suite and vice versa.
Schedule Projects And Events With Calendar
Certainly, Calendar is not a simple planner . More than that, it is an application that allows you to schedule meetings checking the availability of your collaborators or integrating their calendars in a single view.
With Calendar, locate and reserve spaces for your company's special activities, while obtaining detailed information about its capacities and equipment.
In the same way, you will be able to publish your schedule of corporate events on the web and make your own availability known to clients and employees.
Hangouts: G Suite Real-Time Communication Solutions
Using G Suite Hangouts , you can chat, start video calls, or hold video conferences in real time . In effect, with Hangouts Chat you communicate from a Gmail window, your mobile, the Chrome browser or the desktop application.
Specifically, with Hangouts Meet it is possible to make video calls from anywhere and organize video conferences just by sharing a link.
You will also have the opportunity to follow the agenda of the meetings by integrating the Calendar.
As if that were not enough, it is compatible with iOS and Android operating systems, as well as with other video call solutions such as Skype for Business.
Document Your Projects With G Suite
As basic as it sounds, G Suite provides you with text documents, spreadsheets, forms, and presentations to capture your business projects.
In this case, the important thing is that you can share created files with your team members. Also, they can be modified in real time with your contributions and those of your collaborators, even during a video call.
Advanced Shared File Management
Similarly, previous versions of all shared files are saved without affecting your storage capacity; You can also check the changes and undo them whenever you want.
To name just one feature, with G Suite Sheets you can add up-to-date data to your charts, powered by Google's artificial intelligence. But that's not all: you can add information from sources like BigQuery or the World Bank from the same application.
Design Websites And Apps With G Suite
You no longer need to be a webmaster to create websites and apps for your group of tasks, projects and events. In fact, with Google Site and G Suite App Maker , you can facilitate internal processes and interaction with your team.
Google Site
Through Google Site it is easier to view the work of collaborators and have access to all your content in G Suite . Definitely, each of them will have an attractive look thanks to the themes made with particular attention to details.
In addition, the intelligent optimization of Google Site allows your pages to be displayed correctly on desktop computers, laptops, tablets and smartphones.
Make Your Own Website Easily
It's as simple as clicking an element, dragging it onto the page, and dropping it. Then, the program takes care of organizing the content automatically, adjusting it to a grid design.
Each element is placed in the most convenient place and can be moved, resized or rearranged without difficulty.
With Google Site your website becomes a space for collaboration, since it makes it easier to collectively edit files in real time. The latter, thanks to its efficient controls to distribute content.
In addition, users easily manage the permissions and content of the page, without resorting to the technical department of our company.
Even every file maintains its original permissions to allow a more strict and reliable control.
AppMaker
Now you can create apps to streamline workflows and scale operations, with App Maker . For example, it is feasible to create apps for project management, directory management or staff hiring, taking advantage of the provided templates.
Likewise, your apps will seamlessly link to all G Suite data and features .
G Suite Gives You The Best Cloud Storage And Search Solutions
Obviously, creating and sharing files for project management and other company operations requires a secure and accessible backup to store the information. In this sense, Drive and Google Cloud Search from G Suite are the tools you need.
Drive
Logically, the storage capacities of this platform in the G Suite plans are higher than the free version of 15 Gb. To be specific, the basic edition provides 30 Gb per user for Drive and Gmail .
On the other hand, in the G Suite Business and G Suite Enterprise packages , storage is 1 Tb for accounts with less than five users and unlimited for those with this number of affiliates.
Google Cloud Search
According to the above, it is essential to have a search power that allows you to locate your files instantly. That's why Google Cloud Search is present in G Suite to quickly find the document you want and give you suggestions.
Also Read: The Six Stumbling Blocks When Migrating To The Cloud