Is 'Click And Collect' Important In SMEs?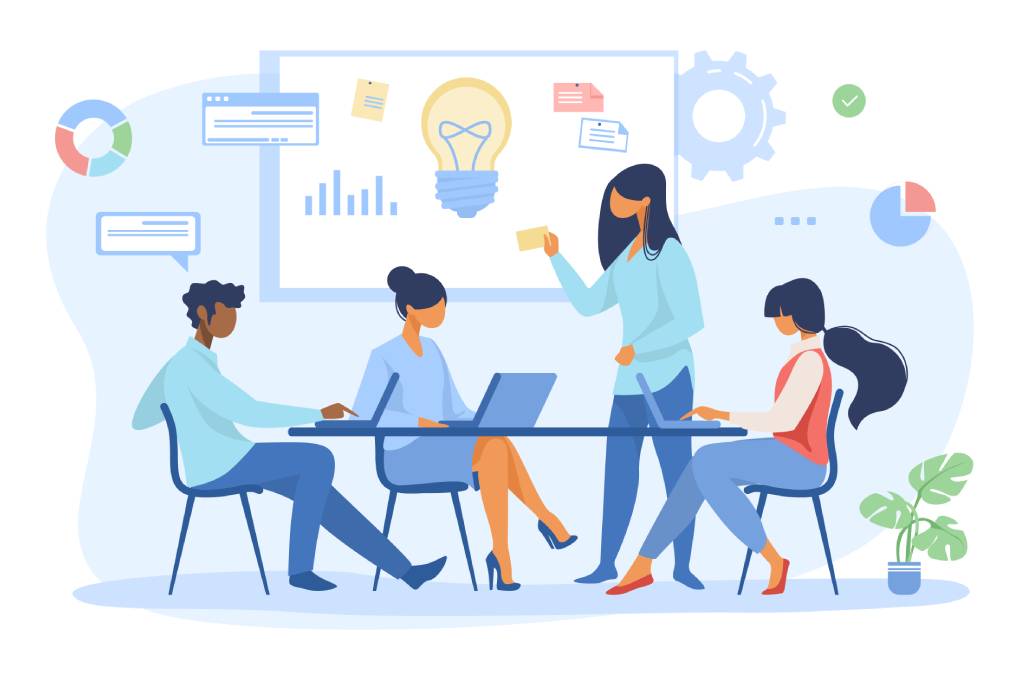 One of the consequences of the COVID-19 crisis, with its mobility and activity limitations, has been the boom in online shopping.
This strange situation that we are experiencing has caused a real earthquake that has pushed many small and medium-sized companies to adapt their businesses to the digital environment since it offers them the possibility of reaching more customers by eliminating the presence of purchases and thus increasing the security of the buyers.
However, and although online shopping and home delivery are excellent alternatives for many businesses, the truth is that they are not always feasible or economical solutions.
Home delivery services involve mandatory logistics that include hiring a transport company, preparing orders, or providing storage space, expenses, or infrastructure that not all SMEs can afford. On the other hand, many consumers prefer to go to a physical place to purchase.
This is where the "click and collect" concept comes into play, uniting the best of the online and offline worlds.
What Is Meant By "Click And Collect"?
The expression "click and collect," which we can translate as "click and collect," refers to a trend that has been gradually settling in the world of electronic commerce in recent years and which consists of allowing customers to book an online product, available in the stock of a store, and collect it later in a physical place, either a store of the company in question or any other authorized collection point.
The "click and collect" has many advantages for SMEs and small companies: this hybrid between electronic commerce and traditional commerce allows them to keep the online channel open while "pushing" customers to choose this option and thus visit its physical store, satisfying the new expectations of consumers and brands, in a constant search for unique shopping experiences.
Advantages Of "Click And Collect" For SMEs And Consumers
The "click and collect" formula has many advantages for the consumer and companies that offer this possibility to their customers.
Advantages Of "Click And Collect" For Customers
They are saving time and buying security. One of the most important is that the customer saves time and buys safely in a trusted store, avoiding queues and contacting other customers.

Choose when to pick up your order. On many occasions, companies even facilitate the customer to choose the time that best suits him to pick up his order.

Review online catalog 24/7. The customer can review the record calmly from his device whenever he wants, consult product characteristics, sizes, availability, etc. and close the online purchase.

Cost savings. In this case, the shipping costs are zero, so the order is cheaper.

There are no damaged products. In the absence of transportation, the chances of receiving a damaged product are reduced to a minimum.
Advantages Of "Click And Collect" For Companies
Reduction of incidents and returns. As in this case, we avoid the intervention of a third party such as the transport company, all incidents derived from logistics, such as delays, returns due to transport defects, etc., are avoided.

Most competitive price. A more attractive price can be offered to the consumer by saving logistics costs.

Improve the image and build confidence. Anything that offers the customer flexibility when making purchases improves the appearance of our store.

It encourages local consumption: the order is collected in the physical store even if the reservation is made online.

Cross-selling. The Internet helps SMEs to reach more potential customers. If, in addition, they visit the store, a double purchasing channel is being reinforced. We cannot forget that generating traffic in a physical business potentially increases sales and that many people make additional purchases when picking up their orders.

Improves company / client relations. This purchasing method favors a closer relationship between seller and customer.
How To Implement The "Click And Collect" In SMEs: Some Essential Tips
For the "click and collect" service to work properly, businesses must achieve near real-time control of critical operations in this type of purchase, such as order picking, returns, stock control, etc.
Therefore, there must be a good integration between the online store and the ERP where all the management of stock, warehouses, etc., is carried out. Thus avoiding a bad experience for the buyer if, for example, they make an online purchase of a product that has run out of stock but was still available and then go to the store to pick it up.
Tips For Implementing The "Click To Collect" In SMEs
Here are some exciting tips for implementing the "click to collect" in SMEs and thus ensuring a good shopping experience for our customers.
Make the booking and pickup process simple. In addition, this process has to be very clear in the online store.

Please focus on the customer's experience, offering them other alternatives to collect their order.

Check that stocks are updated in real-time. For this, as we have commented, the integration between our online store and our ERP plays a fundamental role.

When possible, offer different collection points or the possibility that a third party can collect the order in an authorized manner.

Serve customers when they come to the store to advise them and advise them on future purchases.
Click And Collect Service Without A Physical Store
Not all companies with an online store also have physical stores where customers can collect their orders. Can they then use the "click & collect" formula? Yes, there are more and more possibilities to offer this service to your clients through:
Partners that offer this service. More and more companies provide, in addition to their usual services, the package pickup service. Supermarkets, tobacconists, stationers, etc …

Package lockers. It is a trend that has been imposed little and more and more. More specialized companies offer this type of lockers where it is possible to pick up an online purchase quickly and safely.

Offices of logistics companies. We must choose a logistics company that can offer users the possibility of picking up orders at their offices.
Now you know more in-depth what "click and collect" is to put it into practice and offer your customers more freedom and options when making their purchases, which will undoubtedly make you different from your competition and help build loyalty.
Also Read: How companies Plan In CRM