Young People, Victims, Or Accomplices Of Social Networks?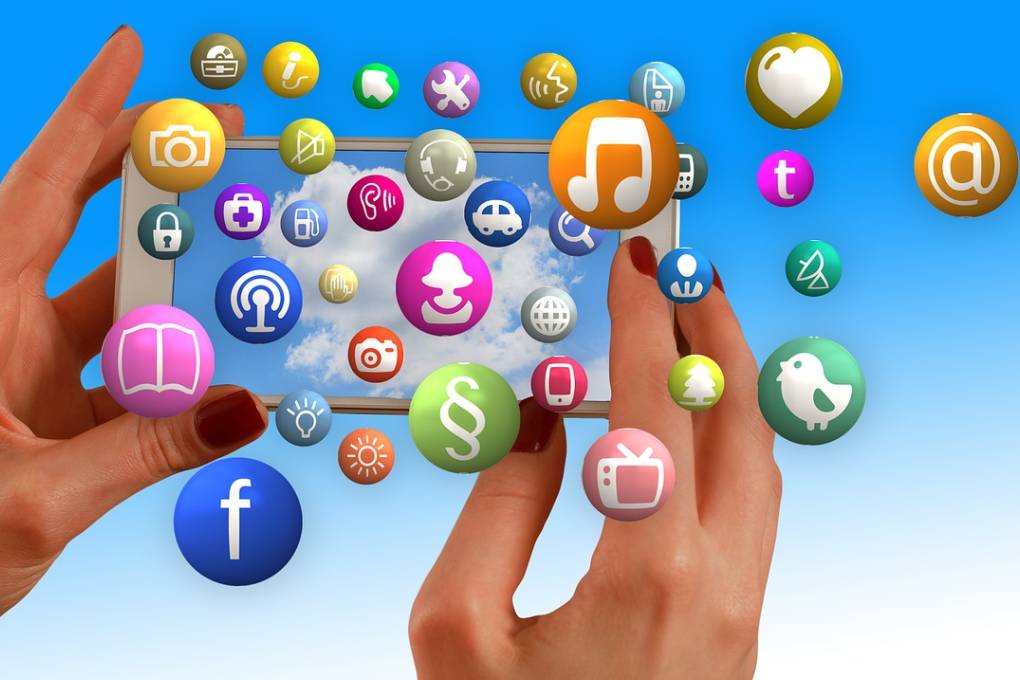 Bloom, a Social Media Intelligence platform and trend and opinion detector on social networks, unveils the results of a new study on the actual use of social networks by young French people between 15 and 30 years old and the content they consume.
Observing the different active communities, Bloom found that young people are far from victims of the system.
They know its inner workings perfectly and learn how to use it to earn money, tune bits of their personality or even their physique while remaining aware of the global environment in which they find themselves.
Perfectly Controlled Management, Networks For Different Uses
Vulnerable young people on social networks? It is not so! 
Aware of their drifts and dangers, the young generations of 15/30-year-olds use them in mirror-like perfect entrepreneurs and often juggle several accounts to promote their content.
If Instagram is more oriented towards culture and inspiration, Twitter captures followers and sends them back to their other platforms such as Tiktok, Twitch, and OnlyFans.
Twitter is also the relay of incentives and pornographic photos. Inspirational quotes, good words, and punchlines are also widely used.
Like Twitch, OnlyFans attracts young people because it is an easy source of income: they monetize their more or less nude image like the stars do but in a perfectly controlled way.
As a general rule, young people control their image, which they reveal in a consensual manner but complete safety in their private sphere.
Cyberbullying and harassment are part of their environment, and young people have become accustomed to them by integrating them into their uses and consumption. 
Social Relations
Social relations are at the heart of very emotional conversations (277,000 active players spoke about it over the period).
Love and friendship, values ​​of refuge during the pandemic, are means of dealing with the significant changes induced by the coronavirus.
For most of them, their needs are no different from other generations.
Part of the youth aspires to have a happy family, good health, a stable job, and a home.
The need for security remains invariant. The commitment to this theme is nevertheless low (14 obligations per post) because it is discussed mainly by actors with little influence.  
Culture And Literature, Unifying, Engaging, And General Public  
The global subject of culture is a compelling theme that concentrates mainly on the discussions between 15-30-year-olds (375,000 active players) and all age categories.
Concerning the engagement ratio – comments counting more than likes – the theme that stands out is literature.
Reading is a strong vector of social bond catalyzed by the pandemic context: young people share their tastes, particularly on Instagram and Twitter. We are witnessing the strong development of virtual book clubs.
In Search Of Happiness
There is no community around well-being and happiness. Still, the subject is passionate, generates a lot of emotions among 15-30-year-olds (60% of the actions), and nevertheless shows a very high commitment (37 commitments per post ).
Several mantras are shared on happiness, and many activities are associated with it: cooking, reading, watching TV, playing sports, etc.
Young people wonder about the ability to be happy on their own, especially during confinement.
Personal growth, positive thoughts, and spirituality are discussed in many contents.
Society – Activism And Education
The digital learning of political debate in high school continues and is refined in higher education.  
The high school students exchange and communicate very committedly on political subjects. In contrast, on the side of the students, it is the subjects around religion and beliefs that unite.
Other content denounces the racism in multiple trades (e.g., medical). The denunciation of systemic racism within the police and in other sectors makes the youth react, who is indignant or wonders about improving these situations and encourages people to learn about the subject by sharing expert speeches.
We see many gatherings with a convergence of anti-capitalist, anti-sexist, anti-rivalry, anti-racist struggles, etc.
However, there are also significant divisions within militant movements and essential questions about practices, abuses, and impacts: call-out versus call-in, cancel culture, etc.
Young people use many memes to tackle certain political subjects related to teachers: cabinet reshuffle, the impact of government decisions on teachers, etc. 
Multiple contents share lived situations and hope to trigger collective awareness. 
Also Read: Social Selling: What Is It, And What Are The Benefits For Your Company