Social Selling: What Is It, And What Are The Benefits For Your Company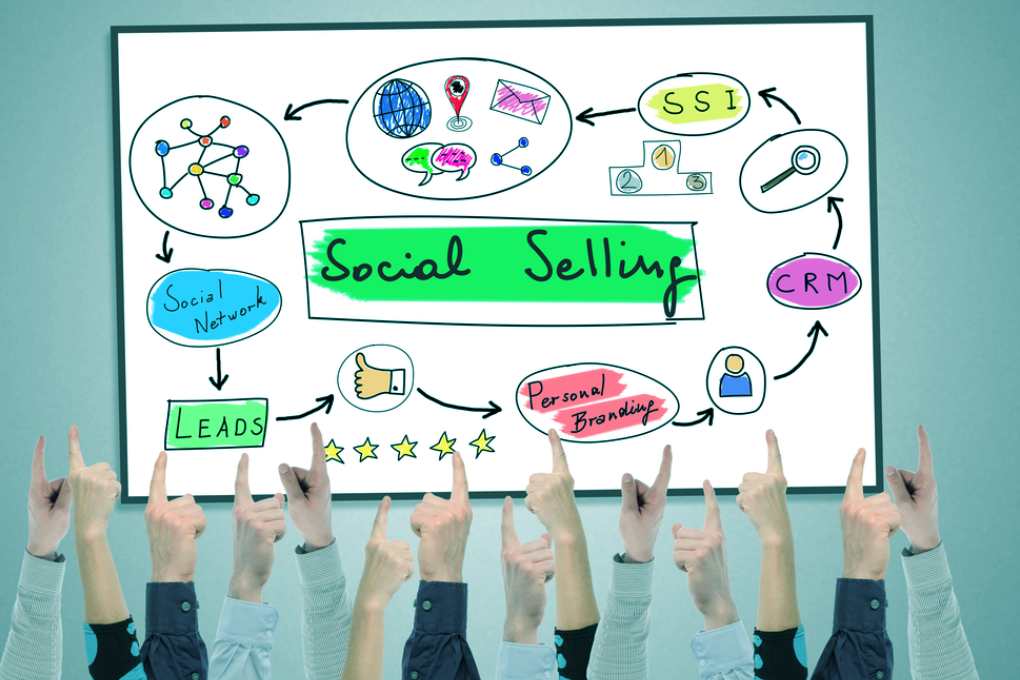 Surely you have already heard of Social Selling, and you may think you know what it is. And no, it is not the same as Marketing or Advertising on social networks. But if there is something we all agree on, the power of social networks has changed the way of communicating and selling, facilitating and streamlining this last process since the typical triangle of consumers. Transactions are not necessary. Products or services.
Thus, the one-sided characteristic of trade and promotion has disappeared, giving way to social strategies focused on customer interests, multilateral interaction, brand loyalty and conversion – that is, Social Selling.
This process occurs in communities and social networks since these spaces serve as a platform to reach more clients and promote greater participation with them.
Discover How To Start The Social Selling Process
If you have not yet included Social Selling in your business, we are sorry to say that you are losing sales to competitors who are "socially" more experienced.
Social Selling is the art of using social media to find, connect, understand, and nurture sales prospects. It's a modern way to develop meaningful relationships with potential customers who prefer your brand when buying.
Suppose you have a business page on Facebook, a LinkedIn profile or a professional account on Twitter. In that case, you already meet the essential stages of Social Selling, even if you have not realized it or associated it with this matter.
Social Selling is not just about getting access to contacts, but mainly about building relationships and strategically listening to the right moment to join the conversation, to be able to present yourself as a solution to a current problem, addressing an urgent need to make life easier.
The Four Pillars Of Social Selling
If you already have the accounts on social networks created but don't know how to get the most out of it to lead to conversion, we will tell you what you should do.
Create A Professional Brand
Today's B2B world is selective and only works fully with vendors who inspire integrity and trust. A solid professional brand shows that you are an essential and active player in the market, leading to more inquiries from potential clients and, as a consequence, more conversions.
Be Attentive To Expectations
The Social Selling process allows the company to relate to the expectations of the end customer more effectively and realistically than in traditional sales processes and be more accessible, close and transparent.
Be Attentive To The Market
Position your business as a specialist in the area you operate, sharing relevant industry content, commenting on news and building your professional brand. This allows sellers to show that they are updated and make new contacts.
Build Trust Relationships
Build trust, share your perspectives and help to provide relevant information on common points or aspects that need a solution or answer.
Four Advantages Of Social Selling
In implementing a social selling strategy in your company, you can check the increase in sales. Discover more advantages :
Reduce The Sales Cycle
The available online tools and conversations on social networks allow you to monitor and find out people's preferences, doubts, interests and opinions about a product or service, with a reduced analysis time. In this way, you can focus on other aspects of the sale that generate added value for customers.
Gain Online Reputation
In addition to the quality of the product or service you offer, it is essential to earn an online reputation. This is achieved through opinions and comments about the development and optimization of the team's social profiles, the company, and the sellers.
Generate Leads
And thus, potential customers are attracted since, by offering content and practical value to users, you can know their concerns and offer solutions through social networks, increasing the possibility of gaining customer loyalty.
Optimize Offline And Online Sales
Even if you don't have a sales website, positioning your current site and applying an effective social media strategy will help you optimize sales globally.
Building a better relationship with customers and keeping the brand connected to users is the main objective of the Social Selling process.
Please get to know your clients and potential clients, offer them better experiences, products and services and get an increase in sales.
Billing In A Social Selling Process
So that you can fully dedicate yourself to the implementation of Social Selling in your company, creating profiles on social networks and developing an appropriate strategy, you will inevitably have less time to dedicate to managing the billing of your company, which, inevitably, must be done.
Also Read: The Time Factor And Its Importance In Digital Marketing