Digital Transformation, An Ally Of Sustainability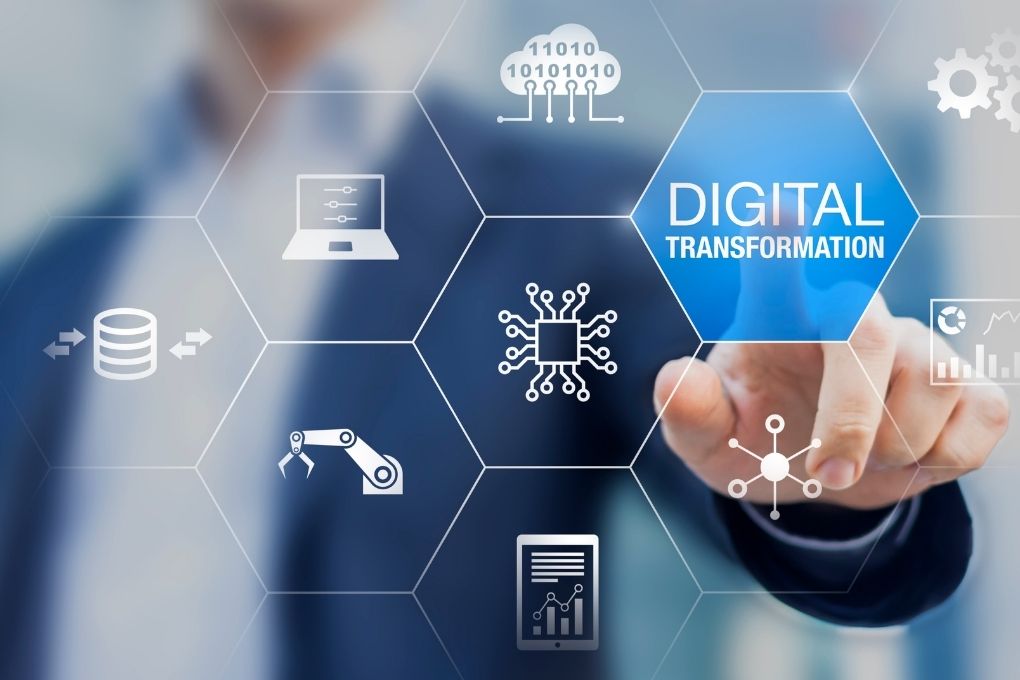 The digital transformation of companies is no longer an option. The road was already unstoppable before 2020, and the global pandemic has accelerated digitization in all kinds of companies, from multinationals with thousands of employees to local SMEs.
It is not a temporary solution, nor is it only affecting digital businesses, but rather a change of approach with no turning back. Nor is it limited to incorporating a couple of new technologies to each company, but rather a revolution in working at all levels.  
And the results are multiple: in productivity and competitiveness, of course, not to mention its impact on climate change. Digital transformation and sustainability must go hand in hand.
Change Of Mentality To Adapt To Sustainable Digitization
The objective of the digital transformation process of companies does not lie in being more digital or in implementing a digital marketing department, without further ado, but rather in seeking the most appropriate way in each case so that technology allows all areas of a business. It implies a cultural change in doing things, a cultural revolution in the business world. 
More Digital, More Competitiveness
In an increasingly technological global context, the digital transformation of companies is essential to gain competitiveness. This was already stated in 2017 by a study by the Massachusetts Institute of Technology (MIT): the companies that best adapt to technology will be the most profitable and have the most satisfied customers. And those that do will not survive. 
It is unnecessary to speak in the future: the impact is already appreciated in the present. According to a recent study by Accenture, only companies accelerating their digital and sustainable transformation will emerge stronger from the COVID-19 crisis. Precisely, it is estimated that companies that have both new digital and sustainable practices in place are almost three times more likely than others to emerge stronger after this period.  
Optimization Of Business Processes, The Key Concept
The adoption of new technologies is applied to the internal functioning of companies within a digital strategy, with a clear purpose: to optimize all processes. It must be based on teamwork and internal communication, rapid responses from all parties involved, and sound data processing and analysis. All these factors will achieve an environment that promotes innovation and provides the best customer experience.  
Combination Of Technologies
When discussing digital transformation, reference is not made to a single and equal process for all companies. Digital transformation requires everyone to analyze their needs and opt for those solutions that offer the best response. Some of the most obvious is the adaptation to the online environment and mobile platforms, which allow work and contact with customers at any time and from any device. 
In an already more complex step, the automation of processes in companies, Big Data, machine learning, Business Intelligence, and artificial intelligence digital technologies allow companies with accurate and updated knowledge to be able to make the most appropriate decisions in every moment in areas such as sales, the development of new products or marketing.  
But if there is a technology that has undoubtedly turned out to be critical in digitization, it is without a doubt migration to the cloud.  
The Importance Of Migration To The Cloud
It is no longer a question of sharing documents in a repository that various people can access but working directly online. Applications and programs are no longer installed on individual machines, so they allow remote access from anywhere and at any time and work in a much more collaborative way.  
Working in the cloud provides agile and safe mechanisms that improve results, but it must be taken into account that it must be done in the most reliable way possible. For this reason, any digital transformation plan must have good cybersecurity advice.  
Digitization And Sustainability 
Many companies are clear about it: it is not just about costs, income, and productivity. Digital transformation must go hand in hand, in addition to sustainability. Technology allows the creation of more efficient and respectful processes that achieve better business results and environmental ones.  
The use of the cloud, for example, must take into account the carbon emissions it entails and how to reduce them. For example, improving the use rate of servers, or choosing non-polluting energies and options for greater energy efficiency in infrastructures, can make a significant contribution. There are cloud providers that enhance precisely these factors so that all types of companies can reduce their emissions.  
In fact, according to the Accenture study, migration to the cloud can lead to up to a 65% reduction in energy consumption and 84% in carbon emissions. And with sustainable applications, this reduction can reach up to 98%.  
The Internet of Things (IoT), for its part, allows companies to make many better-informed decisions regarding the use of the energy they carry out in each of their tasks and improve their efficiency. Digitization also makes it possible to optimize all kinds of resources, create sustainable supply chains in companies in all sectors, and meet the objectives of sustainable development.
Also Read: Impacts And Limits Of Artificial Intelligence In B2B E-commerce