Sustainable Process Automation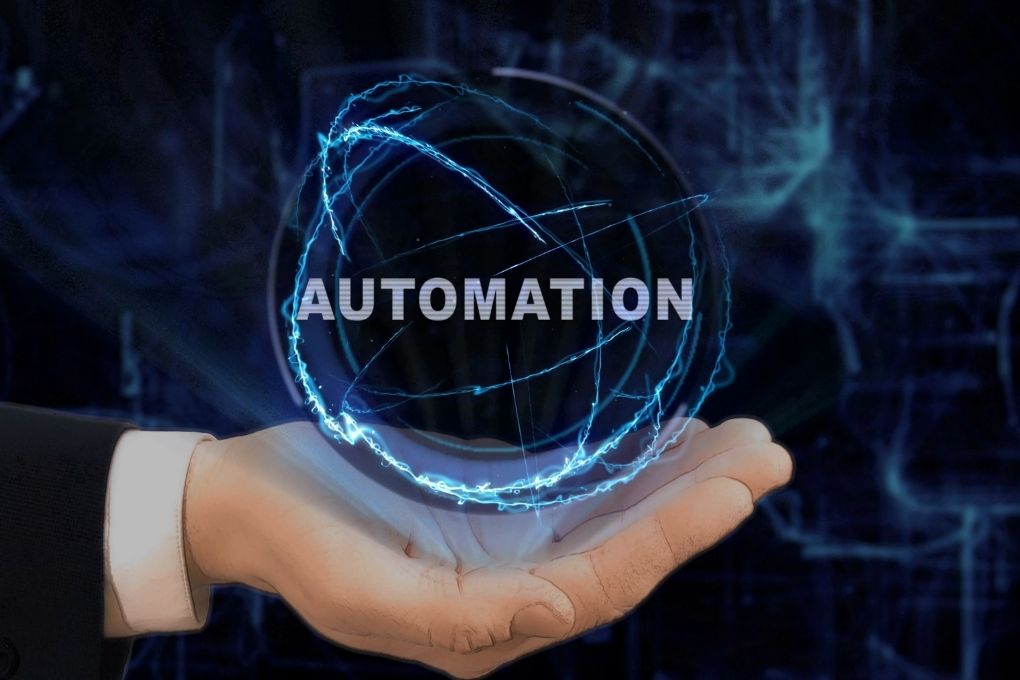 Companies have accelerated their Digital Roadmap following the sustainable development goals ( 17 SDGs ) towards sustainable automation of processes and a path favored by the appearance of the Covid-19 pandemic. The tools they have incorporated aim to optimize operations and the relationship between employees, customers, and suppliers. And it is that technologies such as Artificial Intelligence (AI), the Internet of Things (IoT), and Blockchain, used together in the Cloud, offer thousands of possibilities to grow, save time or resources, and, in addition, do it sustainably and sustainably. 
But it is not just a matter of time or resources, or yes, if we look at the urgency of fighting climate change and keeping the planet's average temperature increase at 1.5ºC as stipulated in the Paris Agreement ( UNFCCC ). In this sense, a recent report by Accenture ensures that migrations to the Cloud can enhance the sustainability of organizations: the use of geographic analysis that it provides facilitates the adoption of non-polluting energies; its better understanding of the data, the reduction of waste, and the use of faster analysis platforms, the promotion of innovation, essential to find alternative solutions.  
It states that companies that migrate to the Cloud can reduce their energy consumption by 65% ​​and their carbon emissions by 84%. And even more, configuring sustainable applications for the Cloud, this reduction can reach 98%. Likewise, if they choose an appropriate programming language for each task, they can also reduce the energy consumption of their applications by up to 50 times ( Accenture. August 2020 ).  
AI For Project Management And Productivity In Companies
In terms of process management and productivity, Artificial Intelligence allows work activities to be resolved at a much higher speed and in greater depth than a human being is capable of. In this way, there are already virtual assistants that can do in a matter of days what a team of three people would do in six months, as is the case of virtual assistants that review 1,000 legal documents in days ( ABA Journal, "How artificial intelligence is transforming the legal profession," April 1, 2016).
All this has repercussions on better time management by humans, who have more processed information to make better decisions and more time to dedicate to creativity and innovation, something intrinsic to their condition. Some robots can do physical jobs such as warehouse or cleaning tasks. 
In this way, for Accenture, which always remembers to choose environmentally responsible Cloud providers, AI opens up three avenues for growth: it can create a new virtual workforce or 'intelligent process automation '; it can complement and enrich the knowledge and skills of the current workforce, and it can drive innovation ('Artificial Intelligence, the future of growth. 'Accenture, 2020).  
Sustainable Robotic Automation
The robotic automation of sustainable business processes is called the acronym RPA and can be integrated into any sector: health, energy, banking, telecommunications, education. Let's see what basic business processes can be automated with Intelligence Artificial sustainability. In general, RPA can be applied to all tasks related to billing and the value chain, to inventories or databases.  
For example, it can create, verify, approve and catalog expenses and their reports. An organization generates and receives at least hundreds of invoices and expense reports from its employees for trips, meals, etc., daily, such as customers or suppliers. This can be a problematic bottleneck to manage. Automate this process to avoid mistakes.
In addition, it allows classifying them from a photo of the tax receipt taken simply with a mobile phone. Responses are streamlined, and paper resources are saved, which has been called 'Paperless.' Therefore, it facilitates a more careful activity with the environment in which fewer natural resources are used. And less waste is generated in line with the circular economy and favor of companies' sustainability policies.   
The same happens with sales marketing processes since, with an RPA in the Cloud, all the data collected about our users can be stored in a single intelligent database capable of notifying the team if a profile appears that fits the category that is looking for a particular action. Even systems on the market guide salespeople on the steps to follow to close sales.  
In ​​Human Resources, RPA is increasingly used, as we have already seen in other articles on this blog. It helps both with routine tasks and to choose the best candidates. It often uses prescriptive analytics, which is the intelligent use of data to improve decision-making.  
It is based on Artificial Intelligence, Big Data technology, and data science research. It is applied to human resources through the 'Human Resources Analytics or HR Analytics' methodology. People management professionals use it both to resolve conciliation cases and to improve efficiency in administrative tasks – payroll management, sick leave, vacations, etc. -. It also allows them to make better decisions when it comes to identifying, attracting, and developing talent and classify employees according to their motivations so that it is easier to develop suitable plans for them. 
Sustainable Logistics Chain
On the other hand, automation has been a tremendous improvement for logistics chains since they allow them to be managed with excellent efficiency of time and resources. The digitization of the orders and their entry and exit is perfectly controlled, and the materials are tracked at any time. Each link in the chain is controlled, which conveys great confidence to stakeholders and contributes to sustainable development in the logistics chain.
All of this has also led to the necessary configuration of a digital workspace in organizations known as a digital workplace, a kind of parallel reality to the office's physical space in which all these digital tools that we use are virtually integrated. We have talked about it, which contains all the information generated by the organization. Employees can access all activities, communicate with each other and collaborate. Now everyone can know about everything at any time, which brings agility and flexibility to the organization and productivity. 
Also Read: What Are The Advantages And Disadvantages Of Telecommuting?