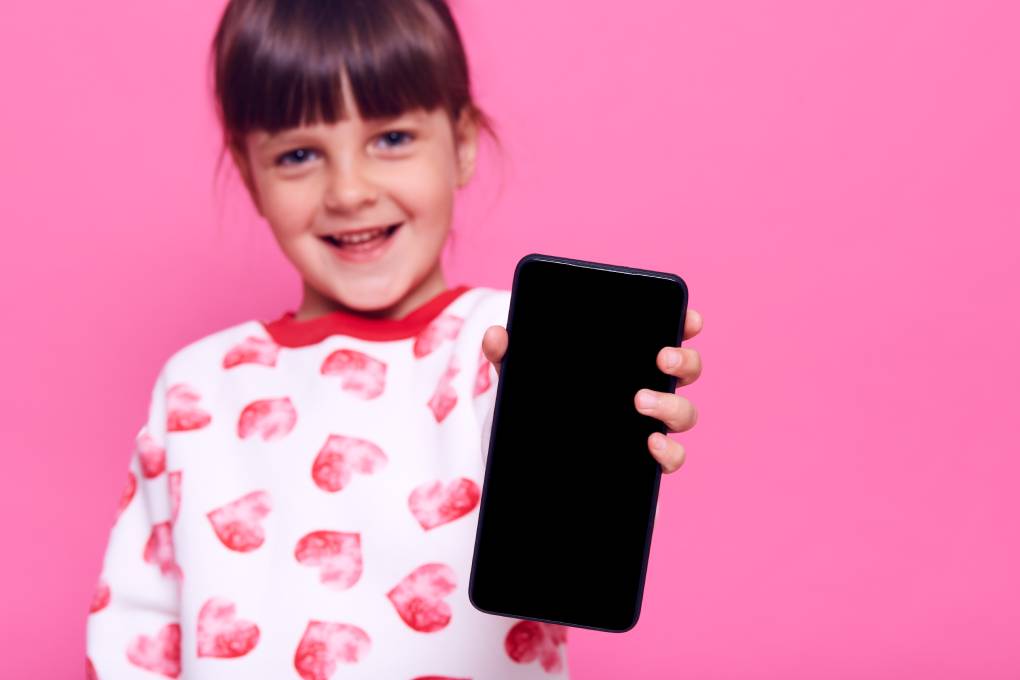 Even deciding at what age a smartphone makes sense for children is not easy. But even when the time is right, there are often still many questions that parents ask themselves. If you want to give your child a smartphone for Christmas, we will advise you and help you find a suitable device.
When their children start school, most parents think about their smartphone or intelligent gadget (here for the article) for the first time – some decide to do so as early as 1st or 2nd grade. Most of them buy their cell phone for the child at the latest when they start secondary school. But even if you have already made the decision – which device is suitable as a smartphone for children? Which one is exceptionally safe? How do you make it child-friendly? And what if it has to be an iPhone? We'll clarify all of that here. After all, Christmas is just around the corner, and you're probably looking for a suitable gift.
Find The Right Smartphone For Children
The cheapest option for getting started with a mobile phone is one of your stored smartphones that you give your children to use. So you can try out the first functions with your child, make phone calls, and practice surfing. Nowadays, however, most kids are fit at a very young age when it comes to using smartphones – it probably doesn't need a lot of instructions here.
The advantage of an old device: loss or damage is not so wild, the financial risk is limited. However, most of the time, the security or protective measures or even the operating system are out of date – depending on how old the cell phone you dug out of the drawer is. In addition, a used device doesn't look so great as a Christmas present. Depending on your child's age and sense of responsibility, you either wait a little longer with a new purchase or spend money earlier because you are sure that your child has it under control.
If you have decided to buy a new one and a high-end smartphone is understandably out of the question, we can recommend the best smartphones up to 200 euros or cell phones up to 300 euros – here you get solid devices for little money. These also include models like this, which are wonderfully suitable as a first smartphone for children:
Xiaomi Redmi Note 10 5G: Children's Smartphone With A Massive Battery
The Xiaomi Redmi 10 with a contract is cheap, and many kids like the choice of colors. Blue and green are likely to be the favorites, but white and black also have their charm thanks to the shimmering gloss effect. However, the highlight of the Redmi Note 10 is the large 5000 mAh battery, which lasts a day and a half without charging, even with occasional games. Even without an associated tariff, the model offers an excellent price-performance ratio for only around 210 euros.
Samsung Galaxy Xcover 5: Robust And Secure
The Samsung Galaxy Xcover 5 is not designed as a children's mobile phone, but its robust construction makes it wonderfully suitable for use. The most distinctive feature is the design, which immediately clarifies that this phone can take a lot. And indeed: It is waterproof and dustproof according to the IP68 certificate and has successfully passed the military standard test "810H". A rough lap on the playground or immersion in spilled juice is no problem. That makes the Galaxy Xcover 5 the perfect smartphone for children.
iPhone SE (2020): The Best IPhone For Kids
Even if many parents roll their eyes at overpriced Apple products and consider it unnecessary for children to want an iPhone at an early age – the "cool" brands discussed in the schoolyard cannot always be ignored. And if the older child needs an iPhone at some point, the iPhone SE (2020) (here with a contract) may be a good alternative in the price range of smartphones under 500 euros.
Cell Phones For Children: Set Up Your Smartphone Safely
Once you have chosen a smartphone for children, the next important question arises: What about security? Younger children should not yet have full access to the device and are also not allowed to have their user account in Germany under 16. Google and Apple have reacted to this and established a system with "Family Link" or iOS family sharing, with which parents can control the general conditions of smartphone use. Here you will find extensive instructions on how to make your cell phone childproof.
Incidentally, Amazon has built its system for its Fire tablets with "FreeTime Unlimited" and is also offering it for download in the Google Play Store and App Store. In contrast to family sharing or Family Link, there are monthly costs, and in the background, the parents have to log in with their account on the devices to install the Amazon app.
Also Read: iPad For School: These Models Are Worth It