10 tips: How To Successfully Introduce A Digital Communication Solution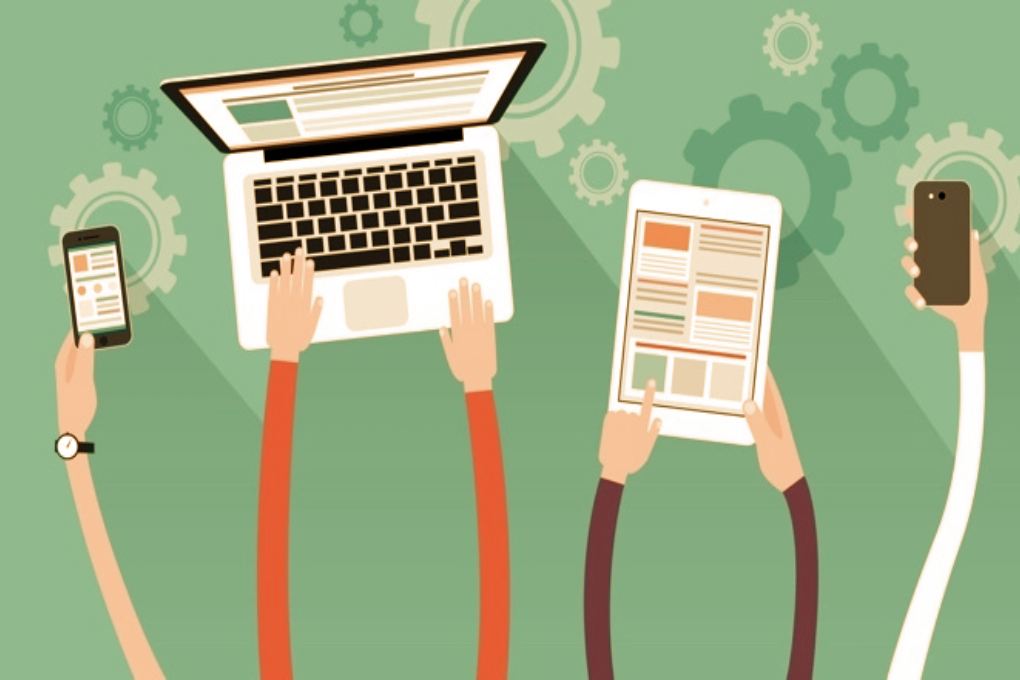 Decentralized and flexible working is becoming more and more established. The new working models require a rethinking of cooperation and the resulting digitization of internal communication. Suitable digital communication and collaboration tools are required to ensure a consistent exchange of information for all employees and to keep team productivity high.
The introduction of a new solution, in this case a communication tool, brings with it a decisive factor for all employees: change. That means stepping out of your comfort zone and venturing into uncharted territory. This can be taken both positively and negatively.
The more skeptical the employees are, the lower their automatic acceptance and use of the new solution. Therefore, companies are encouraged to consider the introduction as part of an organizational change process. It is important to prepare and accompany this well so that the new communication solution is accepted and integrated into everyday work in the long term. The following ten tips show what companies should consider here and how they can proceed expediently.
Tip 1: Explain The Why – One Solution, Many Advantages
Humans are creatures of habit. You prefer stability and face change with a certain resistance – both personally and professionally. Overcoming this is one of, if not the, greatest challenge of any organizational change. In the first step, it is therefore essential to explain why a new solution is necessary. However, it is not just a matter of explaining the motives, but also showing the advantages. In the case of a digital communication solution, these are, for example, the issue of security, simplified communication, a stringent flow of information, an efficient exchange of knowledge, increased productivity and a stronger sense of togetherness.
Tip 2: Clarify The Administrator Role
Unlike communication solutions for private use, B2B solutions can be controlled via an administration interface. Delegates appointed by the company can determine which employees or which users can use the solution to what extent and with what rights. Who takes on this role usually depends on the size of the company. In small companies it can be the managing director, in corporations the IT administrator is the controlling and managing person.
Tip 3: Get Started Quickly
Either the company provides the employees with mobile devices. Or it works according to the BYOD principle (bring your own device). In both cases, it is important to keep the installation effort as low as possible. For a smooth roll-out, it is advisable to automate user registration as much as possible. A good idea is to either invite users through an admin portal or share a download link with brief instructions. It is also advisable to preconfigure the new communication tool, i.e. to enter contacts and set up the first group chats and channels for teams, projects and topics.
Tip 4: Show The Functionalities
It is important to make it clear from the start that the new solution is geared towards the company's communication needs. It is essential to present and demonstrate special business functions that a user does not know from standard communication solutions using direct use cases. Group communication has top priority in a business context, for example. It is just as important to be able to send status messages and alarms in addition to images and files
Also Read: How To Develop An Internal Communication Strategy?
Tip 5: Present Application Scenarios
Demonstrating the most important functions for company-specific use cases using best practices has proven itself. When connecting to third-party systems, it is advisable to run through scenarios that cannot be implemented efficiently with current solutions. Such quick wins can be used to convince employees, as they associate positive user experiences with the new tool right from the start.
Tip 6: Provide Contact Points
Companies are well advised to designate one or more key users as contact persons and to encourage their employees to contact them if they have any questions or are unclear. This creates a trusting atmosphere. As an additional point of contact, it is advisable to provide a quick guide or a mini user manual that contains the most important functions and application recommendations. An integrated onboarding bot, which gives users a short introduction and provides further information by entering keywords, is also a useful help. Training courses on the new communication tool are just as helpful and can be deepened if necessary.
Tip 7: Get Everyone On Board
If a new communication solution is used, it should also be used by the entire workforce. Young employees (apprentices, working students and interns) are the fastest to adapt apps due to their openness to digital solutions. This lightness can be used to strengthen the sense of togetherness and pick up other colleagues. It is just as important to involve the executives. You should set a good example by actively using the new communication tool and consistently integrating it into your everyday work.
Tip 8: Identify Internal Ambassadors
If the new communication solution has already been in use for a while, it is advisable to identify particularly active users. They are predestined to act as internal ambassadors or multipliers. In this role, they speak out positively for the application in the team and among colleagues. Internal ambassadors are particularly authentic and are best able to convince their colleagues of the benefits.
Also Read: Communication Strategies: Definition And Types
Tip 9: Get Excited About The New Solution With Facts
With practical content, such as a short data sheet, companies can get their employees interested in the new communication tool – for example, that they can get quick answers to unanswered questions, can coordinate things easily and no longer miss the latest company news.
Tip 10: Provide Feedback Options
Every company is unique with its specific use cases. One communication tool cannot cover all of them at once. It is therefore important to give employees a chance to give feedback. Here you can indicate where there is still room for improvement. In addition, it makes sense to monitor the use of a communication tool and to derive measures based on this, such as defining additional use cases. This feedback can then be used to customize and expand the solution together with the provider.