Digital Sales For Even More Success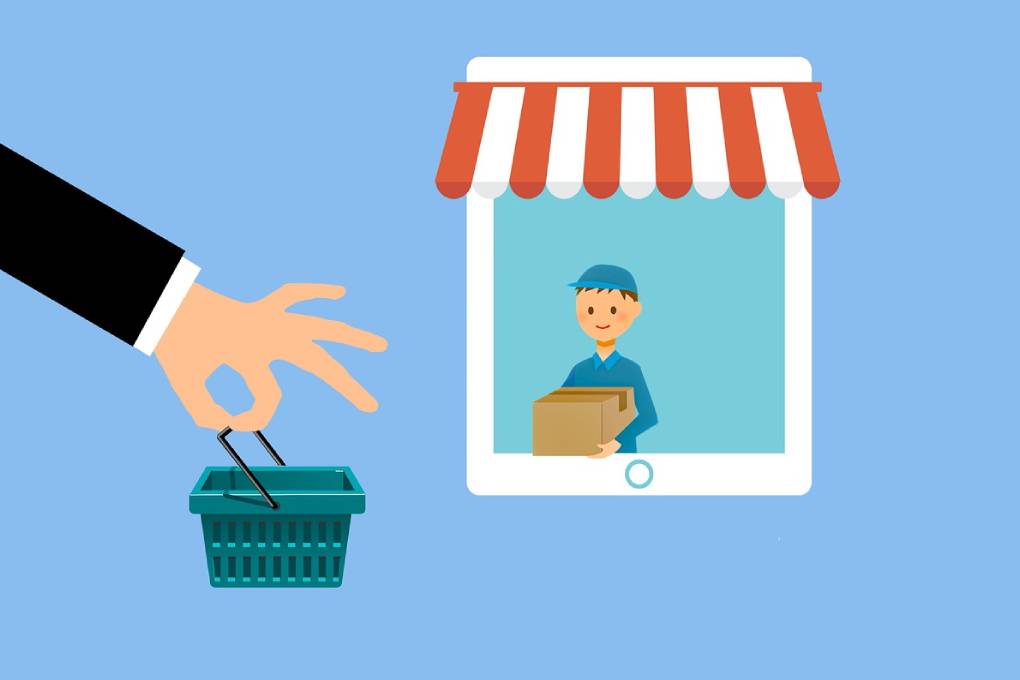 In recent years, the way of selling and building customer relationships has changed enormously. If companies want to remain relevant for customers, they have to rely on the digitization of their sales , because e-commerce is becoming more and more relevant. This development is mainly due to the customers. We are talking about Generation Y, also known as digital natives. You grew up with constantly advancing technology. A technology that has become indispensable today and that manifests itself as a strong customer need.
Customers Want To Decide For Themselves
In the digital age, we all need to absorb more and more information and work more efficiently . Therefore, customers appreciate flexibility in terms of time and seek communication when it suits them and not when it is convenient for sales employees.
At the same time, customers want to wait less and less. Reaction speed is extremely important to them . By the way, wanting to determine "when" yourself can be seen in almost all areas of life, including television, for example, which almost exclusively takes place on demand.
This development has a lasting effect on modern sales: customers decide for themselves when they are looking for information and when they take the next step. 
This poses challenges for sellers in digital sales:
Customers have less time – the customer journey has to be adapted accordingly
Clients are less likely to talk in person or on the phone – other forms of consulting are more popular
Customers often want to communicate via digital channels – e.g. messengers, e-mail, chatbots
Customers Are More Informed
Who doesn't know the following situation from their private everyday life: If you want to buy a new smartphone, then compare product tests on websites. At the same time, you get opinions from digital networks or social media. In a study of professional buyer behavior, Bain and Company showed that this behavior happens one-to-one in B2B: 
Digitally available information shifts the tasks and the levels at which purchasing and sales talk to each other:
In the past, sales primarily had the task of providing advice, information and guidance through a market that was rather opaque for decision-makers.

Today, decision-makers are increasingly balancing out this imbalance. They research and gather enough information online to be able to talk to sales on an equal footing. 
This means that sales is less and less the role of good advice, but mainly about.
Creating trust through digital communication. 

strengthen and confirm the relationship with the company through digital communication.

To convey to what extent the offer and the relationship help the customer company to achieve its business goals.
Customers Expect More Convenience
The business-to-consumer (B2C) sector shows where B2B sales must develop, because business-to-business customers increasingly expect the convenience they are familiar with from the private sector. Because even among the B2B customers there are more and more digital natives. But the parallels don't end there. A study by the Capathia management consultancy shows that speed, response times and transparency with regard to prices and processes, which customers are familiar with from Amazon & Co., are increasingly expected in the business sector.
Digital sales must assert itself with all customer groups and offer a customer journey that is up to date with today's digital technology. This is the only way to increase lead generation and secure qualified leads.
your customers expect
Speed, especially with regard to response times
imperceptible processes
transparent prices and processes
flexibility
a great shopping experience with great convenience
How Can Companies And Sellers Meet These Requirements?
All of these criteria influence sales activities and drive the need for digitization. Among the winners of this upheaval are the companies and sellers who face up to digital sales and use the development potential.
However, many companies shy away from investing in automation solutions and  smart software tools .  However, this is not so much a question of budget, but rather a  question of creativity  and often also of  approach and attitude.  Because in many cases automation options and even AI are already included in many applications – they just have to be used efficiently.
Digital Sales – 5 Tips To Get You Started
Many sales processes can be digitized, even without expensive solutions and the complete conversion of the IT infrastructure. Anyone who understands digitization in sales as an evolution and starts with small projects and measures instead of throwing everything overboard overnight has a better chance of success. It's all a matter of management.
The following tips for your entry into digital sales can be implemented without major internal restructuring:
1. Develop And Understand Customer Groups
Companies that take customer centricity seriously are not just about meeting their customers' expectations, it's about exceeding them in order to give customers a really good experience. One of the most important concepts in this context is that of the so-called buyer persona. This is about an extension of the target group concept, which does not assume an anonymous group of buyers, but describes a concrete representative of a target group precisely.
The buyer persona is therefore an illustration of your ideal customer. It includes their position, industry, attitudes and business expectations, as well as likes, dislikes and desires. A buyer persona makes it much easier for you to address your potential customers digitally. Overall, where companies have to develop concepts or content in order to address customers, this is much easier to do if they have a specific person in mind. This enables you to achieve an outstanding customer journey that meets the requirements of the buyer persona and digital sales.
2. Lead Generation Through Online Content With Real Added Value
70 percent of buyers do some research online before speaking to a sales representative. Companies can take advantage of this fact by placing their information exactly where prospects are looking for it – i.e. using the advantage of the customer journey in combination with digital marketing. Ideally, these are not marketing materials with advertising promises, but information with tangible added value for the customer. These can be white papers, interviews, comparisons or checklists. Present content that really helps your customers. Which these are can be determined with the help of the buyer personas.
3. Interlocking Digital Tools With A Personal Approach
The right timing is of fundamental importance for closing a sale. In many industries, customers only have a clear need for a product or service once, and sellers need to meet that exact moment. Since this is hardly possible with purely analogue means, successful salespeople skillfully combine online activities with personal contact. Via digital channels such as e-mail, social media or blog posts , you stay permanently in the minds of your prospects and thus increase the chance of being present at the right time. This process is ideally accompanied by CRM.
Modern tools automatically enrich the customer profile with points for every interaction – such as opening a newsletter, downloading a white paper or contacting the support team. This enables salespeople to assess very well when the customer is ready for the personal meeting and contact the so-called sales-qualified lead in a phase in which the probability of a deal is very high.
4. Communicate Professionally On All Channels
The traditional way of cultivating relationships will remain despite the big changes. Personal meetings, events and trade fairs, dinners and small gifts remain relevant. Most salespeople are very good at this type of relationship management. However, these efforts need to be supported by digital opportunities to close deals faster with B2C and B2B customers.
There is often still a need for optimization here. Too often, customers experience zoom calls and team meetings with technical glitches, poorly lit images and shaky sound. Add to that unsuitable presentation media and techniques such as text-heavy PowerPoint presentations and the video conference nightmare is perfect. companies must ensure that their sales teams are technically well equipped and that they also master their tools. Because in the long term, virtual sales talks and sales pitches will be indispensable. Professional online sellers adapt to the peculiarities of video calls, put their customers at the center of the conversation and rely on interaction instead of monologue and presentation.
Also Read: Digitizing Processes, Key In Digital Transformation