Business Digital Transformation And Female Leadership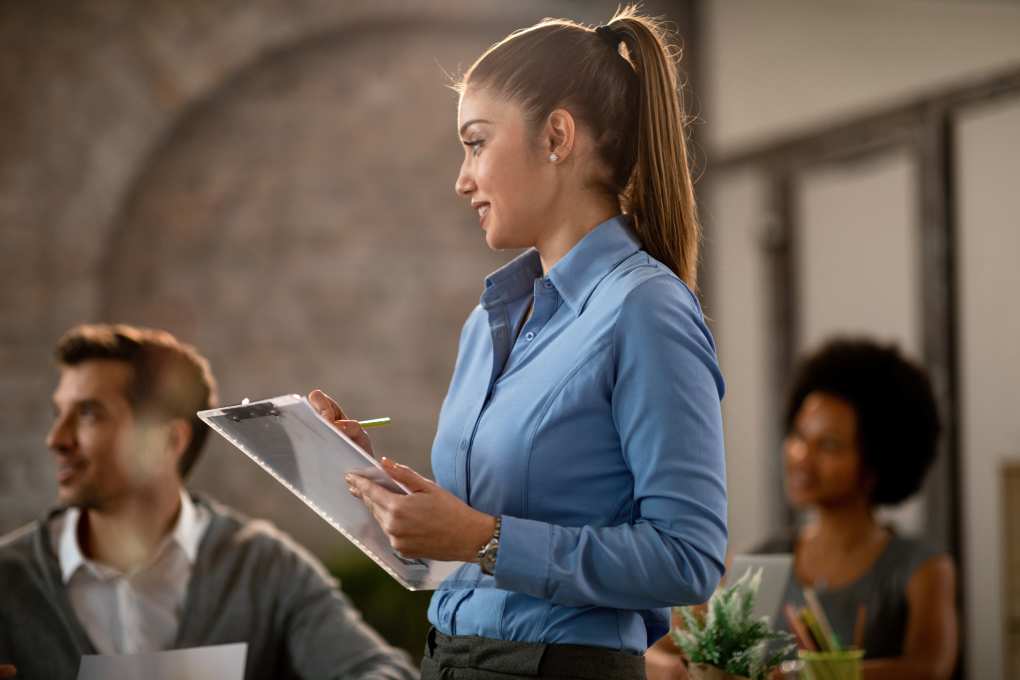 Today we know that digital transformation is part of what has been the evolution of digitization, industrialization and digital media. However, behind this fact there are many people who have invested their time, work and effort in contributing to the optimization of new technologies. This is how in this great team of people, women have managed not only to get involved, but also to stand out and contribute to a great extent their vision, ideas, knowledge and experiences. Achieving that women increasingly have a key participation in various projects worldwide. If you want to know the contribution of women in business digital transformation, this post is for you.
What Has Been The Role Of Women In Business Digital Transformation?
Since the past decades, the female gender has risen up more and more, not only to express themselves but to show that they have the potential to contribute to the world. Consequently, many movements and organizations have supported this evidence. However, the work that each one has done is what has left a permanent mark on our society.
It should be noted that they have managed to work and contribute in sectors that were previously not associated with the female gender. Being able to demonstrate their strength and above all that the opportunities can be taken advantage of by both genders. The only thing that is needed to be successful is the will to achieve it.
In business digital transformation, many women have left their mark and are today recognized and respected as experts in this area. Providing their knowledge to companies specialized in technology. Likewise, they are also requested as speakers at conferences, which inspire new entrepreneurs and those interested in digital evolution.
Many of them have witnessed the changes that companies and the digital market in general have undergone, learning and improving more and more. For this reason, we cannot fail to recognize the contribution they have left in the sector.
Top 3 Women Who Have Successfully Led Large Companies
As we have previously mentioned, the participation of women has increased in business digital transformation. The proof of this is the companies that have been successful in recent years, and who has been on the main team, even as CEO, was a woman. Below we present these 3 companies in the digital environment as an example of female management:
Susan Wojcicki, CEO Of YouTube
This woman began her relationship with Google, thanks to renting her garage to the founders of this company when they were only two people. Later, her employment relationship increased by contributing to the development and design of Google Analytics and Google Adsense. Since she had great marketing skills having worked at Intel Corporation in said department.
Despite the fact that Google Videos was already a product of this company, it was involved in the purchase of YouTube for 1,650 million dollars in 2006. To later become the CEO of the platform in 2014, until today.
Susan has a feminist ideology, achieving that the hiring of women in the company has increased from 24% to 30%.
Meg Whitman, Board Member Of Procter & Gamble And Dropbox
This woman began her great professional career and as an entrepreneur for years, among which the most important was at Procter & Gamble. Where she began working in the position of Brand Manager in 1979. She also held various positions in the marketing area at the Walt Disney Company, although this was not the most notable. Since she later became the CEO of the eBay internet store in 1998 when it only had 30 employees. She and she in parallel she became a member of the board of directors of Procter & Gamble.
His career as a professional has allowed him to see the growth of various companies under his direction, such as eBay. However, she also ran for Governor of California in 2009, demonstrating her ability, skill, experience and breadth to take on new endeavors.
Laura Urquizu, CEO Of Red Points
Previously, she was deputy deputy director at the Caja Navarra company, however, she joined Red Points in 2014. In this way, she used her experience to promote the startup as CEO. But she accepted because the company's project had pleased her.
Red Points is a Spanish platform dedicated to detecting counterfeiting, hacking and fraud online. And in 2019 he managed to close a financing of 38 million dollars.
Thanks to its brand intelligence service, more than 500 brands worldwide have complete confidence in this platform. Since it offers a level of protection in the fulfillment of copyrights and in the supervision of distributors.
Therefore, it is a company that has not only managed to grow over time, but has had a direction that has served to maintain and increase its potential. This has been in recent years in the hands of a representative with sufficient experience, knowledge and confidence in their product and equipment.
6 Inventions Created By Women That Contributed To Business Digital Transformation
We have talked about women who have made their companies advance, however, in our history there are also women who have stood out for their inventions. Here we mention some of them:
the Electronic Book
Created by Ángela Ruiz Robles, a teacher who created a mechanical encyclopedia. His purpose was to improve the teaching process in his students so that it was more didactic and interactive.
Wifi
In 1940, Hedy Lamarr, a talented engineer, developed a frequency switching technique. It would be used years later to create WiFi and Bluetooth.
voip
Marian Croak is the woman behind the technology that allows us to communicate today using voice over IP. Which is used in telephone companies and also as platforms through the Internet, such as Zoom and Skype. This technology is widely used by many companies worldwide.
Computer Programming
Considered the first programmer in history, Ada Lovelace, is a pioneer when it comes to technology. Since she developed a program for a mechanical computer, she called it "analytical engine". Being today, the basis for the programming of our current computers.
COBOL language
In the area of ​​programming, Grace Hopper also stands out, who used her knowledge to convert the language of the programs to binary code, to make it more understandable. This was used to create the COBOL language, being a compiler of great importance in current computing.
GPS
Gladys West, was the one who actually invented the satellite navigation system, which we commonly known as GPS, developing a global positioning system. From studies of satellite analysis and programming, which allowed the creation of the GPS that we know today.