Dissatisfied Customers – A Case For Quality Management?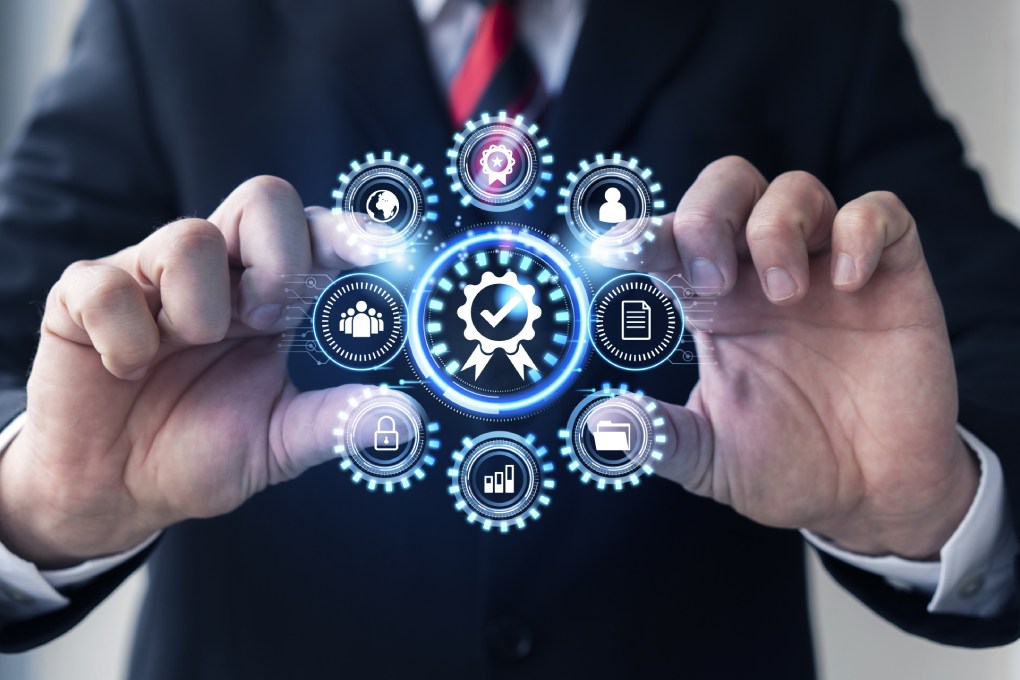 Your customer is really angry. And he has every reason to do so: Due to an error in data transmission, the order data was assigned incorrectly. Luckily, the error was caught before the orders were shipped to its customers. However, the orders could not leave the house on time. That's why you were allowed to hear a proper complaint.
Is A Customer Complaint The End Of Your Customer Relationship?
No, it's not. A complaint can even improve the relationship with your customer. Maybe you know this from yourself: you were really annoyed about the service of a company, you complained – and were then so positively surprised at how your complaint was handled that you decided: next time you will buy there again.
In this sense: First of all, be happy that your customer complains at all. A customer who doesn't complain doesn't care about your relationship with one another for a long time. The one who complains to you is interested in improvement.
Let's put it this way: A complaint is a test of your customer relationship: How you deal with it determines the course of your relationship. If you act competently, your response can win you a long-term partner.
What Does Customer Dissatisfaction Have To Do With Quality Management?
If a customer reports an error, this is an indication that you did not deliver the quality that the customer would have expected. In the interests of the customer relationship, you should now do your best to smooth things over with your customer.
But you don't just have to make the customer happy again. A complaint represents nonconformity.
This requires a more detailed analysis: You have to examine how it could have happened that a lower quality was delivered. The derivation of measures is at least as important as investigating the cause: You must ensure that this case does not occur again.
This means you have important tasks to master and you can improve really well in order to produce added value for your customers.
Your Auditor Also Has An Interest In Your Complaints Process
All companies that maintain a QM system according to ISO 9001 are audited annually by certification companies. For the auditors who visit the company, ISO 19011 also applies. Chapter 5.2 of this standard states that the auditors in companies should examine how they deal with errors or incidents or customer complaints. Consequently, your certification body is interested in how you deal with customer feedback.
The basic idea of ​​quality management is to satisfy the customer. In the quality management standard ISO 9001:2015, customer orientation is explicitly required in Chapter 5.1.2. As a manager, you are responsible for:
the customer requirements and applicable legal and official requirements are determined, understood and generally fulfilled;

identifying, assessing and addressing the opportunities and risks that may affect product compliance and compliant services;

the skills to increase customer satisfaction are determined and applied;

The improvement of customer satisfaction is maintained in everything the company does and does.
But how do you now systematically deal with the issue of complaint management? Typically, there is a structured procedure for this.
How To Process Complaints Systematically
In order to meet the requirements of ISO 19011, we recommend that you structure the complaints management process according to the following four phases. Investigate in your company whether you have already implemented the various sub-steps and check them for possible weaknesses.
1. Complaint Suggestion
Complaint management starts with a complaint suggestion. The complaint suggestion can be a customer survey in which you ask your customers how satisfied they are with your services. This can be done by telephone or in writing via a questionnaire, alternatively in a personal conversation. However, a complaint is not mandatory. Dissatisfied customers who are interested in your relationship with you will complain to you without first calling you.
2. Complaints Acceptance
The acceptance of the complaint already decides on the further course of the customer relationship. It is therefore ideally carried out by a person with high social skills. The person must be able to quickly grasp the customer's problem and know how to handle the complaint in each case. Empathy, i.e. the ability to put yourself in other people's shoes, is essential. If necessary, check whether you have filled this position with the right employee.
3. Complaints Handling
Complaints from customers must not be in vain. Chapter 10.2 of ISO 9001:2015 already stipulates that you must react to complaints.
It is important for the handling of a complaint that it always proceeds in the same way, regardless of the person handling it. This requires processes. Typically, each company sets different levels of compensation depending on the amount of damage. This means that depending on the customer's initial situation (e.g. customer status, budget, etc.) and depending on the product/service affected, the customer receives a different type of compensation. The aim of every complaint handling should always be that the customer is satisfied – i.e. the customer relationship is maintained.
Internally, you should take measures to eliminate the causes and, if necessary, initiate changes in the QM system.
4. Complaint Evaluation
The customer is satisfied, now "business as usual" applies again?! Wrong thought! A customer complaint gives you an outside perspective on your company. It gives you many indications of potential for improvement and reveals blind spots. That is why complaint management does not stop with successful processing. The weaknesses in your products and services revealed by the complaint should be evaluated and made available for future decisions.
A company must identify and evaluate opportunities and risks that may result from a customer complaint. Chapter 6.1 of ISO 9001 states, among other things, that desired effects should be increased and undesired effects should be avoided. Thus, the complaint evaluation as part of your quality management and risk management mesh like cogs.
In This Way You Create A Climate That Allows Complaints And Still Increases Quality
Mistakes happen – with or without quality management, because they are human. A climate in your company that allows your employees to make mistakes is the first step to improvement. Most errors are not settled when they are corrected. It is important that the causes that led to the error are eliminated. And this is where management skills are required. As the managing director, you are responsible for taking appropriate measures to ensure that mistakes are not repeated.
A climate in which your employees are allowed to openly admit mistakes is part of a quality-oriented company. Show your employees that mistakes are a learning opportunity. Discuss together how a mistake could have happened and what the whole team can learn from it.
The measures derived from this also strengthen the relationship with your customers and thus improve product and service quality.
Complaints as an opportunity for an even better customer relationship
After all, you have the chance to turn an original complaint into an additional benefit for your customers. Without the angry message from your customer, you probably wouldn't have gotten the brilliant idea for a modification.
Also Read: Leadership Skills: What Prospective Team Managers Can Expect