Electronics In The Home: Tips For Intelligent And Comfortable Furnishings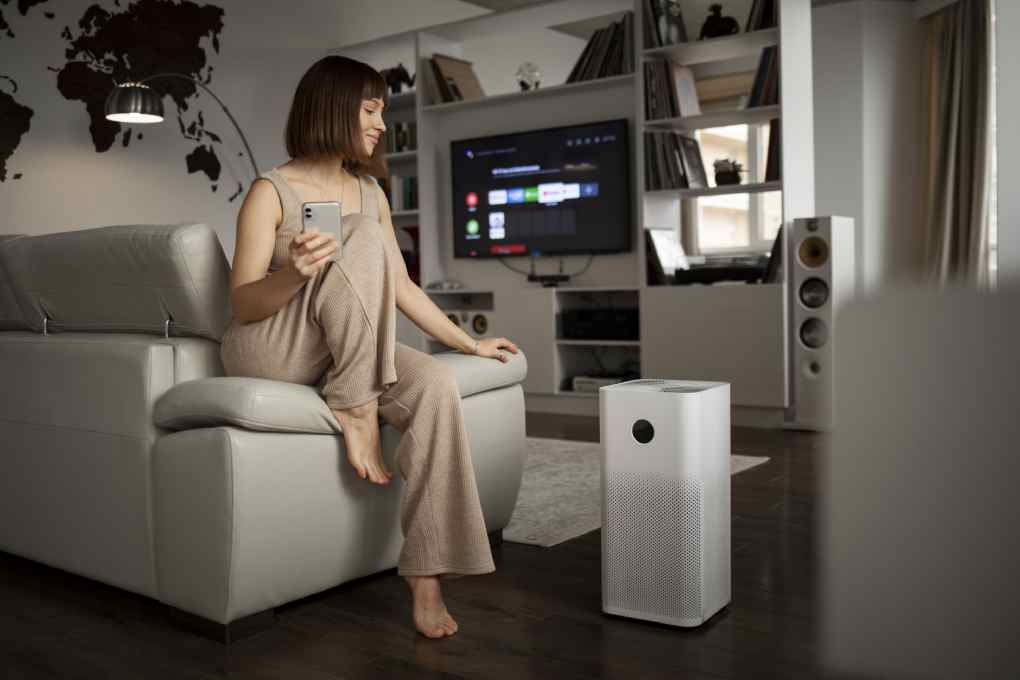 Every month, new smart gadgets come onto the market, making our lives more digital and easier. Vacuum robots, control systems, and voice assistants make everyday life easier. A lot can be digitized, and for many, the comfort disappears. When setting up a smart home, consider the comfort factor. Combining bright with cozy can be so easy:
Electronics in the home: everyday help voice control
Robots in the house and garden
Increased security through digital alarm system
Below, we explain the individual points in more detail. But first, let's address the question of what a smart home is.
What Is A Smart Home?
A smart home contains technical devices that help automate and digitize tasks. There are now various brands on the market that have developed systems. But a digital home doesn't have to be completely digital. It is essential to find the systems and devices that fit into your everyday life and simplify it. Smart devices must always first fit the needs and lifestyle of the residents.
Digitalization is a practical everyday aid or a fun gadget. But it doesn't have to be all or nothing. Everyone has to choose for themselves where integration makes sense.
Tip: If you want a smart home, ensure all products are compatible. They should use the same wireless standard, such as Wi-Fi or Bluetooth, to work smoothly with each other. The digital aids are controlled by an app from the manufacturer or a connected voice assistant. If products from different manufacturers are installed, multiple apps may need to be used for control.
The intelligent products then have to be programmed. They are controlled by sensors or voice-controlled commands, triggering actions. A simple "good morning" can simulate a sunrise, start the coffee machine, and turn on the morning radio – this is how a promising day begins!
Electronics In The Home: Every Help With Voice Control
With a voice control system, the voice controls various everyday objects and starts automation. It enables the introduction of daily routines for successful daily routines.
Light Control By Voice Or Telephone
Smart light! A popular place for digitalization is lighting. Light influences our mood and productivity and is an essential part of every day. Light control is easy with intelligent bulbs connected to voice control. Every morning starts relaxed when you wake up to a simulated sunrise instead of having to squint directly into bright light.
It's best to install daily routines. A morning "Good morning" helps you wake up and, for example, starts the coffee machine and your favorite wake-up song on the radio.
The connected lamps are also practical when leaving the house. This way, you can quickly ensure that everything is switched off with a "lights off." Dark winter evenings become more comfortable with "switch on romantic lights." This means you can enjoy a glass of wine or tea with dimmed lights.
Automation For Everyday Life
In addition to light, a voice assistant is a practical everyday aid in other areas. They even set a timer while cooking, which can be done with a simple command.
With a simple "Good afternoon," the lights are turned on when you get home, and your favorite podcast starts. This is an easy way to relax after a long day.
Also Read: 5 Tips For More IT Security In The Home Office
Robots In The House And Garden
Popular, competent helpers are robots. They are used in the house and garden to take on everyday tasks. They help you have clean houses and well-kept gardens for more well-being and comfort at home.
A vacuum robot is a practical everyday helper. Automation can easily be installed to ensure the robot drives through the house and vacuums daily at 10 a.m. Some robots even mop the floor at the same time. This way, you always come home to a clean house.
The garden can also be digitized. A robotic lawnmower maintains the lawn by driving back and forth and mowing every day. This means that the end of the day must only be enjoyed on the terrace rather than while pushing the lawnmower.
Increased Security Through Digital Alarm System
The electronics of a smart home secure the house. Alarm systems with camera monitoring give you peace of mind when you're on the move. For stress-free travel, additional automation can be made to secure the house.
A timer that automatically turns on the lights every evening to make it appear like someone is at home is an example of additional security. Cameras outside and inside allow the house to be monitored while on the go. It's also a practical tool if you have pets home alone during the day.
There are many ways to design a smart home. Not everything fits everyone! Choosing digital products that fit everyday life and household needs is essential. Ultimately, clever devices should make everyday life easier and put a smile on your face with little gadgets.