The Best Browsers For Android TV And Smart TV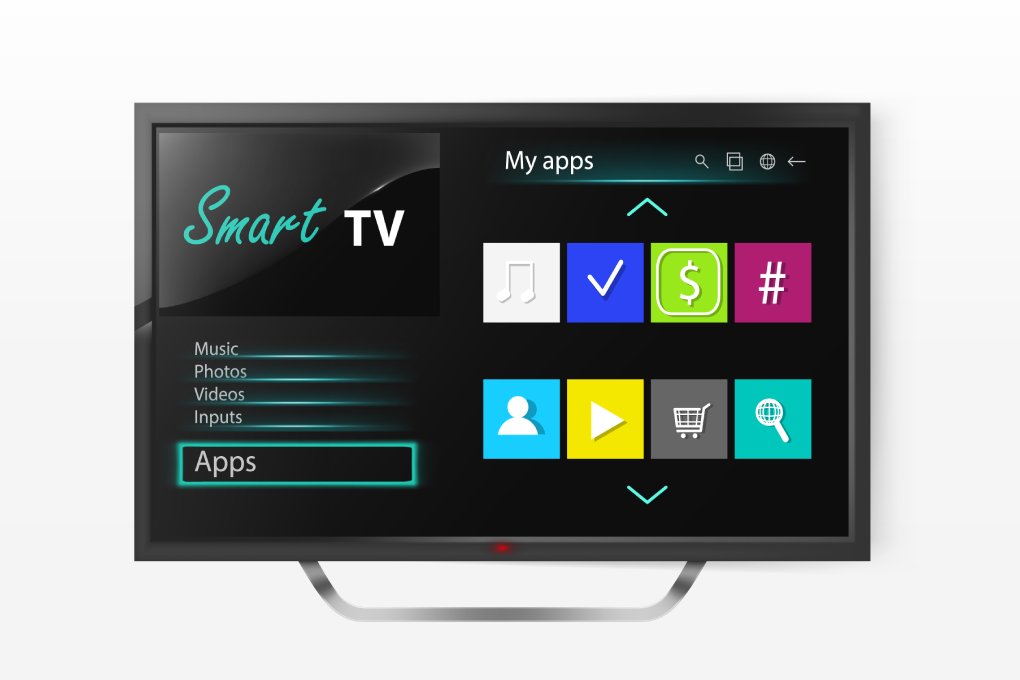 If you have an Android TV, you can make any TV smart, just like with a Chromecast or a Fire TV Stick. In this way, you can watch YouTube, Netflix, HBO… In addition to that, you can browse the web from your television and, for that, we teach you which are the best browsers for your Android TV or Smart TV.
With them you can visit your favourite pages and see them in large format if your television is one of those with many inches.
What Is The Use Of A Browser On Your Android Or Smart TV
Although we are used to using Chrome and other browsers on our phone, its use is much less common on television. On most occasions, and especially if we only have a typical television remote, it is difficult to navigate web pages using Google Chrome and other similar browsers. 
There are some specialized browsers, such as the ones we will present to you below, that adapt to these controls and make it much easier to visit links or read pages, without having to connect a mouse and keyboard to your Android TV.
Some of the key features of browsers for Android or Smart TV:
Access streaming content. For example, you can watch Twitch on your Smart TV 

Watch videos and movies directly in the browser , like from Vimeo 

See content on your big screen in the event that you cannot see it from a Smart TV app, such as a live or recorded class, by accessing its URL 

read news pages 

Make specific inquiries
The Best Browsers For Android TV
1. Puffin TV Browser, Probably The Best Browser For Android TV
Of all the Android TV browsers we've tested, Puffin is our favourite.
The main reason is that it 's an app made specifically for Android TV and it shows. Instead of being a customized mobile app, it's something built from scratch to be able to navigate well with a typical TV remote.
Besides that, it is fast, light and has a good design, also adapted to Android TV.
Some of the additional features are QR codes to add your favourite sites, Flash support or being able to send pages from your mobile to play them on the big screen.
Of course, Puffin TV browser is also optimized to comfortably view all those videos that you sometimes find on web pages, such as newspapers, etc.
Main functions and features:
Adaptability to use with the TV remote control 

favourites list 

Optimized for video and music playback 

URL sharing function via QR codes or sending from other devices 
2. TV Bro, An Interesting Alternative
If, for some reason, Puffin TV browser does not suit you, then we recommend you to try TV Bro.
This is another browser specially designed to be managed from an Android TV remote control. Besides that, it's interesting because it can be used quite well with voice commands.
Own download manager, history, shortcuts… TV Bro is, without a doubt, the other great option that we recommend.
Main functions and features:
favourite list 
Control and searches by voice 
tabbed browsing 
Different user profiles 
You can download TV Bro free for Android TV here , although you should keep in mind that it is not compatible with all televisions.
3. Firefox, The Best Traditional Browser For Android TV
We recommend Firefox, a reliable option and an old acquaintance for other devices if you are not convinced by the previous options.
In addition, the TV version allows you to use its. So, if for example you are used to browsing with an ad blocker or some other extension that is essential for you, you can also do it on Android TV with Firefox.
Firefox is a simple option to browse the web from the television, since its use is perfectly adapted to the remote control.
To install Firefox on your Android TV, follow these steps:
Install File Commander Manager on your Android TV 

Download the latest version of Firefox TV from somewhere like APK Mirror. 

Upload the APK to your Google Drive so you can open it from File Commander by logging into your Google account from the file manager 

Find the Google Chrome APK you uploaded and install it. You will have to accept the permission to install applications from outside of Google Play
Browsers For Smart TV
Most Smart TVs come with their own default web browser, developed natively and adapted for your television.
Samsung browser, the best for brand televisions
If you have a Samsung Smart TV, for example, you have one of the best browsers for smart TVs, and it is also very easy to use.
Main functions and features:
Easy to use 

tabbed browsing 

Strengthened security and privacy 

Video assistant to improve the viewing experience 

Translation extension in navigation 
Opera, The Lightest
Opera is one of the most popular browsers on Android because of its lightness and speed . It has some differentiating features, such as the ability to view content offline when it has been previously loaded or the interface with night mode to reduce screen brightness in the darkest hours.
As you can see, if you have an Android TV, you don't have to use it just to watch series and movies. With the best browsers that we have shown you, you will also be able to visit your favorite websites without leaving your sofa.
Main functions and features:
Synchronization between devices (TV, mobile, tablet, computer) 

Fast loading of tabs 

Save pages to read offline and save loading speed 

Easy to use 
To install Opera on your Android TV, you can follow the same procedure that we explained above for Firefox, downloading the Opera APK.
Google Chrome, A Safe Bet Also For Your Smart TV
The most widely used browser on mobile devices and computers can also be used on smart TVs. It offers the advantage of using extensions, such as pop-up window blockers, and synchronization with other devices by logging into your Google account, being able to access your favourites list, for example.
Main functions and features:
speed and performance 

Possibility to use extensions 

Synchronization between devices 
Are you still new to smart TVs? Learn how to connect your Smart TV to the internet and discover the best apps for Smart TV on our blog.
Also Read: The iPhone 14 Pro With Dynamic Island