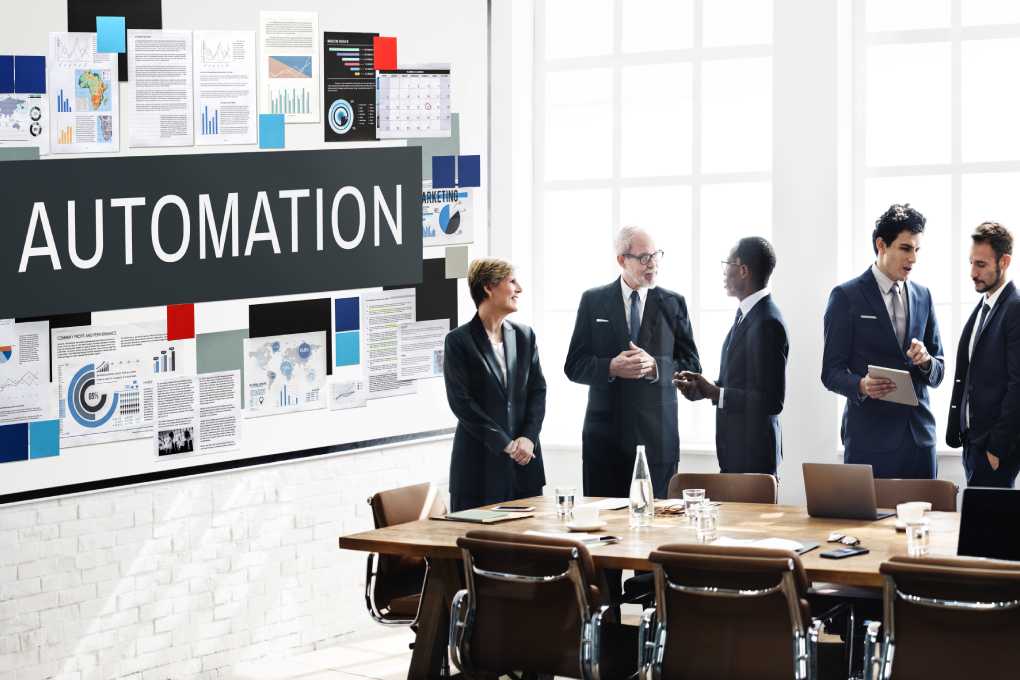 Automation has become an integral part of our modern life. After all, it partially or completely relieves people of the execution of cyclic processes that are carried out according to a strictly defined algorithm. Today we would like to take a closer look at the topic of automation in human life.
The development of automation is due to constant industrial and technical progress. Last but not least, automation in everyday life would be without the experience in industrial production, where initially the desire for process acceleration and thus an increase in sales contributed to the introduction of the most modern "high-tech automation tools". Furthermore, automated production freed up a large number of workers and optimized the use of time and personnel. While automation at the end of the last century mostly handled cyclical routine processes, today entire production lines are automated and work without any human intervention.
Automation As A Lifestyle
Automation, in a nutshell, includes certain technical and mathematical methods that help to partially or completely exclude the participation of a person in repetitive processes that do not require constant presence.
Our behaviour, thinking, life principles are directly related to the organization of free time and working hours. Everything we do, how we behave, what values ​​we live by and what we prefer – that is our lifestyle. And why is automation now becoming a "lifestyle"?
Time Is The Most Valuable Resource
Even the ancient Romans knew "tempus fugit", time flies. You've probably wondered more than once where your time goes, right? How long do you sleep, how long does it take you to get to work, and how much and how long do you actually work? In principle, the smarter we manage our time, the more pleasant we find our life. And that's exactly what we strive for – and of course:
Comfort
mobility
Freedom
confidence in the future
This list is equally relevant to different areas of life, including work. It's the automation of day-to-day processes that allows us to achieve every item on this list.
Automation Is Everywhere
Have you already realized that automation is already determining our lives everywhere? It is in our every movement. With every action. And in every wish. Sometimes we only notice them unconsciously. Examples abound: a washing machine in your home – automates the process of doing laundry and what is the ThermoMix food processor for? Even. Incidentally, automation is also commonplace in service facilities such as cafes and restaurants, shops, supermarkets.
Mankind decided a long time ago to switch from manual labour to the use of machines. Needless to say, manual labour is still valued today. However, this work alone is not enough for productivity to increase steadily. The bottom line is that automation often makes working conditions as pleasant as possible for people.
The only important thing is to take people with you when innovations are introduced. Even if many employees have more pleasant working conditions thanks to the latest developments, they also need the opportunity for retraining and for understanding the new technology. Only then will the company be able to grow through automation and, last but not least, ensure the development of its employees.
Also Read: Seven Essential Skills For Modern Network Engineering
Automation In Companies
An important prerequisite for entrepreneurial success is productivity and the quality of the methods used. After all, the automation of companies is a package of measures that often involves replacing old ways of working with modern technologies.
The highest degree of automation is reached when continuous work cycles run automatically and the human only takes on the role of an operator or tester. The automation of production processes in particular minimizes the influence of the human factor and serves to increase:
Speed ​​of execution of repetitive tasks

quality of work

Amount of data that can be used to calculate and support processes

control accuracy

faster selection of solutions for standard and emergency situations
Important: These advantages are not available for free. The introduction of an automation process itself is expensive and requires a considerable amount of preparation. Therefore, it may not always make economic sense to want to achieve the highest degree of automation in the company.
A decision on how to implement automation is ultimately always made depending on the financial situation and needs of the company.
Conclusion
Automation affects all aspects of our lives and is no longer a trend . Automation has grown historically and is constantly increasing as human needs and means of production evolve. The invention of every new means of transport or production, from bicycles to carriages, cars, steam locomotives, airplanes, printing presses or smart phones, led to a need for improvement, the pursuit of increased comfort, more safety and, of course, easier handling.