Differences Between Virtual Classroom And Tele Training Platform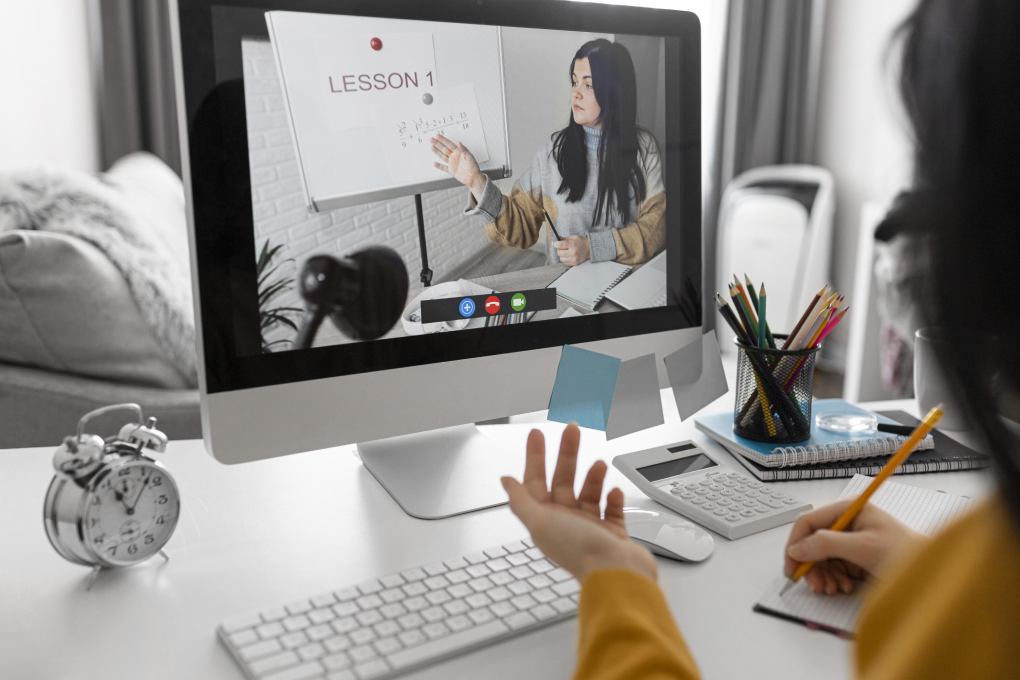 The pandemic stopped any form of work, including the education sector. Thanks to the technological advances that have occurred in recent years, educational centres were able to continue their activities during confinement. For this, different tele training platforms or virtual classrooms were used. Students and teachers were able to continue with their homework thanks to this digital transformation that has brought about a huge change in the field of education.
The coronavirus and the confinement have generated an increase in the consumption of courses through tele training or portals such as a virtual classroom. Many have taken advantage of their free time to start training, while others have changed their face-to-face teachings to online out of obligation. These concepts, very widespread for some users, are completely new for a large part of the population. For this reason, in this article we will explain the differences between the virtual classroom and the tele training platform.
What Is The Virtual Classroom?
A virtual classroom refers to an environment dedicated to learning in which teacher and student can interact concurrently and in real time. This concept existed before the confinement caused by COVID-19, especially in voluntary educational centres, such as universities or professional training institutes. However, it is in the context of the pandemic where this concept has acquired its greatest relevance.
The virtual classroom stands out for the communication capacity between all parties, producing two-way communication as if it were a normal educational class. It is important to mention the need to have a mobile phone, tablet or computer and a good internet connection in order to be part of this educational system.
What Are Tele Training Platforms?
Online training platforms or LMS (Learning Management System) are web applications designed with the aim of promoting learning through the online channel. Your training resources can be both synchronous and asynchronous. Normally, the tutor is in charge of uploading the different materials to the platform and the students have access to download them. There are no schedules, it is the students who decide when they want to carry out their learning.
In addition, the teacher usually offers an email in which the students can raise the different doubts they find regarding the subject matter. It is very important that the content uploaded by the teacher be varied (with practical exercises, multimedia resources, evaluation questionnaires, etc.). In this way, the student will be able to follow the training in a much more dynamic way.
But these platforms are not designed to satisfy only educational centres. Companies are also taking advantage of them to carry out training for their employees. There are many companies that point their workers to different courses already created, however, those businesses with greater vision create their own online courses to get the most out of these trainings.
Differences Between Virtual Classroom And Tele Training Platforms
As we have seen, the concepts of virtual classroom and tele training platforms are different. Despite belonging to the same sector, that of education, both terms propose very different ways of carrying out online teaching.
First of all, communication and interpersonal relationships are different. The virtual classroom establishes relationships in real time between teaching and students. This allows direct communication between both parties. However, tele training is a freer method , which does not establish any type of schedule. This modality offers greater freedom to students, who carry out their learning virtually, choosing the pace on their own.
On the other hand, the dynamism between both methods does not show any similarity. The virtual classroom allows the teacher to teach his classes live, which gives rise to much more dynamic teaching methods, such as practices or examples. For its part, distance learning is based on content uploaded to the platform, which is accessed by students individually, which translates into much less interactivity.
Advantages Of Tele Training Platforms
Online learning is increasingly widespread and its implementation in the sector is increasing. As we have seen, tele training has substantial differences with the virtual classroom. At first, the second option might seem much more suitable for carrying out learning, however, remote training is accompanied by a series of advantages that will place it as the favourite choice for many companies:
Hourly flexibility.
Economic savings.
Time saving.
Easy access from anywhere.
Compatibility with work and personal life.
Variety of resources.
The student learns at his own pace.
Continuous training.
Improvement in technological skills.
As we can see, tele training is a key method, especially for workers who want to complement their work with training, normally related to their sector. Do you prefer the virtual classroom or the tele training platform?
Also Read: Difference Between Java, Python, And C #