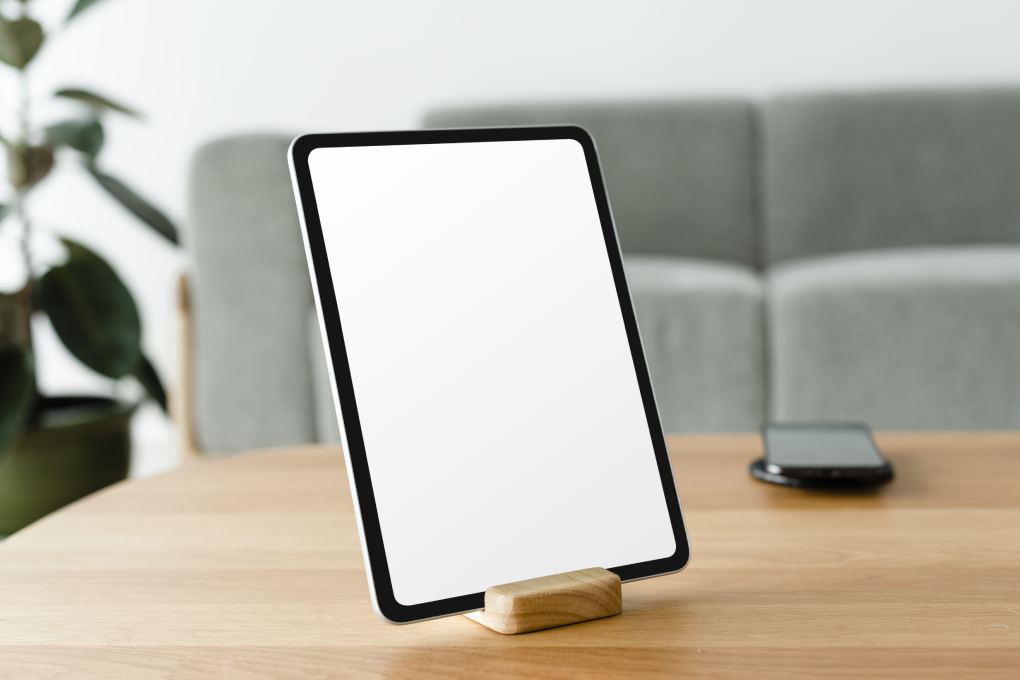 Are you looking for the best value for money on the next purchase of a Tablet?
In the market, there are so many brands and models that, in many cases, people cannot know which one best suits their needs and budget.
TOP best brands of tablets of the moment
Although the possibilities are endless, some brands offer the best quality and performance in the tablets they launch on the market. Do you want to know what they are?
1. Lenovo
Surely you have seen many technology-related products from this brand, such as notebook computers and tablets. Lenovo offers products with an acceptable value for money in all its laptop products.
In the case of its tablets, the brand offers good technology at a price that, in many cases, is lower than that of its competitors, although you have to review the specifications of each model since there are different alternatives for all budgets. And also for all the demands of its users.
A great option for those who are looking for the best price on a quality Tablet can be the Lenovo Miix 10.1, which works as a kind of mix between a tablet and a laptop, since it presents features similar to those of this type of computer, including a keyboard to be able to use it as such.
A 4-core processor, 2 gigabytes of RAM and storage of up to 64 gigabytes are some of the benefits of a Tablet widely sold by the Lenovo brand, not only because of its effectiveness but also because it fits the budget of most users who are looking for a device with good features.
Lenovo is a brand that has achieved a lot of popularity and has different ranges of products for everyone's needs.
2. Apple
If a well-known company stands out from the rest, it is the American Apple.
Its products are of quality and show the most particular technological and design advances, and thanks to its iPad, which was the first Tablet to be launched on the market, it has become a true market leader in this type of device.
Most brands that develop Tablets use the Windows operating system, but Apple always installs its operating systems in its developments, in this case, iOS, which is also used by iPhones and other technological products of the company.
Suppose you are looking for power and high-quality software at a slightly higher price than the rest of the tablets but with the best features. In that case, there are different types of tablets on the market according to the device's measurements and the technology they offer.
You can choose an iPad Pro, with more memory and storage capacity, to use professionally, or you can opt for the iPad Mini Air 2, or the iPad Wifi, as slightly cheaper alternatives.
But you must bear in mind that all these Apple products will always be found at a higher price than the devices offered by brands such as Samsung, Huawei and the rest of the brands, and it is the objective of Steve Jobs' company will always be to offer high-quality products, with the best design and professional features, at a higher price.
3. Samsung
Android users find a true ally in this brand since Samsung has tablets and other very good quality devices, which are the most popular and purchased by people looking for technology and functionality.
This brand had its beginnings in South Korea and is currently one of the best-known companies in the world, with a catalog of highly varied products that it offers in its different divisions.
Samsung has been the forerunner of many innovations in terms of tablet manufacturing technology and is considered one of the best brands, with different price options, specifications and features in each of its devices, something that makes it very popular. , since there is a model for each need and each pocket of the users.
4. Amazon
Did you know the globally popular store has been manufacturing its technology products for several years? Amazon has meddled in the technology market to make different products and accessories, such as eReaders, speakers, and tablets.
The main feature why Amazon tablets are highly sought after in the market is because they have thought about making the screen visible and intuitive enough to read and write, but they also have another great advantage, which is a very convenient cost for those who don't have a big budget.
5. Huawei
For some years now, this brand has been causing a stir in the Western world, although it is a company that was founded in China at the end of the 80s, and the fact is that a large number of ranges, adapted to all tastes and budgets and their catalog with tablets with different features and functionalities, characterizes a brand that offers multiple options for users.
Also Read: https://www.techbuzzinfo.com/the-best-browsers-for-android-tv-and-smart-tv/The Best Browsers For Android TV And Smart TV