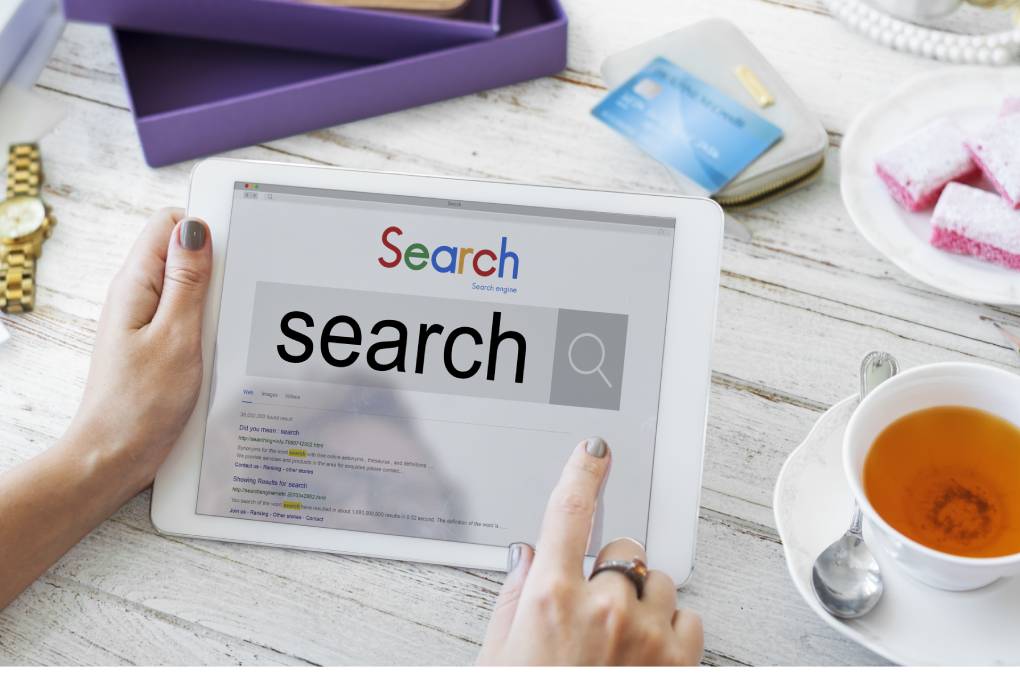 Here are ten steps to convince Google and your future customers!
Submit Your Site To Google
You have just created and uploaded your site. Make sure Google sees it! Google constantly scans the web to collect and index information from hundreds of millions of web pages. Sooner or later, he will find your site. But if you are impatient, you can speed up the process by submitting your site yourself. And you can, of course, repeat this operation for each significant modification to your site.  
To find out if your site is correctly indexed, just run a search by indicating the URL of the site preceded by the operator "site:"(like, for example, site: google.com). Google will then give you a list of all the pages it has indexed.
Choose The Right Keywords
Before you start writing the pages for your site, take the time to list the main words or phrases that best represent your business. Put yourself in your customers' shoes. What are they looking for? How are they going to phrase their question?
Then assign a keyword term or phrase to each web page you create. Repeat it, with variations, in the title, in the URL, in the page metadata, and the body of the text (but not too much). According to the relevance of your keywords concerning Internet users' requests, Google will decide on the ranking to assign to each of your pages.
Competition is fierce on some generic keywords. Be smart! Use less common, more specific word combinations.
Organize And Structure Its Content
Google needs a unique URL for each piece of content to crawl, index, and redirect people to it. To be displayed correctly, all of your content (e.g., different products in your e-shop) in all their variations (e.g., translations or regional variations) must have separate URLs.
Your site's ergonomics help your site visitors – and Google – find the content they're looking for quickly. Google likes to get an idea of ​​the role of a given page within site. So take care of the tree structure and internal mesh of your site, use a breadcrumb trail and a clear hierarchy to help Google, and your visitors, better understand your site.
Offer Quality Content
The quality of your content will have a significant impact on its ranking. In the age of infobesity, Internet users are more and more demanding and seek precise, clear, structured, well-written information. Google knows this and seeks to present them with the best content.  
Google appreciates content that deals with a subject in-depth and fully answers questions from Internet users. A recent study of several million web pages found that most of the pages that occupied Google's top positions were over 2,000 words long.
Quality content is, of course, unique content (avoid copying and pasting, penalized by Google), valid for your readers, regularly updated and varied (multiply the styles, add visuals, infographics, videos, etc., etc.).
Use Visual Content
The images you use to illustrate your content are an opportunity to position yourself in Google Images search results. Often underestimated, the impact of an inspiring image related to your business can also bring you unexpected qualified traffic. Good image referencing is essential for certain types of activity (artistic, style, fashion, cooking, travel, photography, etc.).
To optimize the referencing of the images on your site, take care of the details: relevant name, clear "alt" tag, choice of format, lightweight, context, caption, specific sitemap, etc. 
Work On Your Metadata
Don't be frightened by this barbaric name. Metadata is the information that appears in Google results: the title (1 st line), URL (2 nd line), meta-description (3 rd part). Again, you can let Google work (at your own risk), or you can influence it. If you choose to keep control, you will have to complete the title tags for each web page, customize your URLs and complete the meta description.
Optimizing your metadata may seem like a tedious job. Still, you win on all fronts: you help Google better understand your content, and you encourage Internet users to discover your site by showing that your content answers their questions exactly.
The same goes for every image posted on your site. Better to complete the "alt" tag, which allows you to link the image to your company and your content. 
Don't Forget About Local SEO
One in three Internet users performs their searches according to their geographical location. Google is well aware of this and highlights similar businesses in the same city. (example: lawyer Brussels).
Here too, you can take the hand. Verify and claim your business through Google My Business. This free, easy-to-use tool lets you manage how your business information appears on Google, including search and Google Maps. You can add photos, complete descriptions, get reviews and promote your business. 
Secure Your Website
Internet users attach more and more importance to the security of s, antes. Google has therefore chosen to highlight secure sites using the HTTPS protocol.
HTTPS (Hypertext Transfer Protocol Secure) is an Internet communication protocol that protects the integrity and confidentiality of data during the transfer of information between the Internet user's computer and the site. Internet users expect a secure and confidential online experience when they visit a website. We encourage you to adopt the HTTPS protocol to allow Internet users to view your website securely, regardless of its content. 
Adapt Your Site To Mobiles
Having a mobile-friendly website is essential for your online presence. In many countries, mobile users are now more numerous than Internet users. A great deal of research is done on mobile devices. Make sure that your content is optimized for fast loading and displays correctly on all screen sizes.  
Promote Your Site And Encourage Social Sharing
The more inbound links (or backlinks ) your site has, the more likely it will be well indexed. As people discover and like your content, they'll link it, and it. Google takes this into account. You can, of course, promote your content to be discovered and shared faster.  
Social media is a great place to spread awareness of your content. Make sure to connect your different social profiles. Build bridges between your Facebook, Twitter, Google, or LinkedIn accounts and your site. You will be able to distribute your offers more widely and encourage visitors to come back to your site. You will gradually increase the traffic to your site and the visibility of your business.
Finally Don't Forget The Press
Apart from the local media, small SMEs do not always have the reflex or dare to use the press as a communication tool. Too expensive, too little targeted, impact challenging to assess.
Also Read: The Jobs Of The Future: The New Professions Of The Web