What Is Evergreen Content And How To Create It?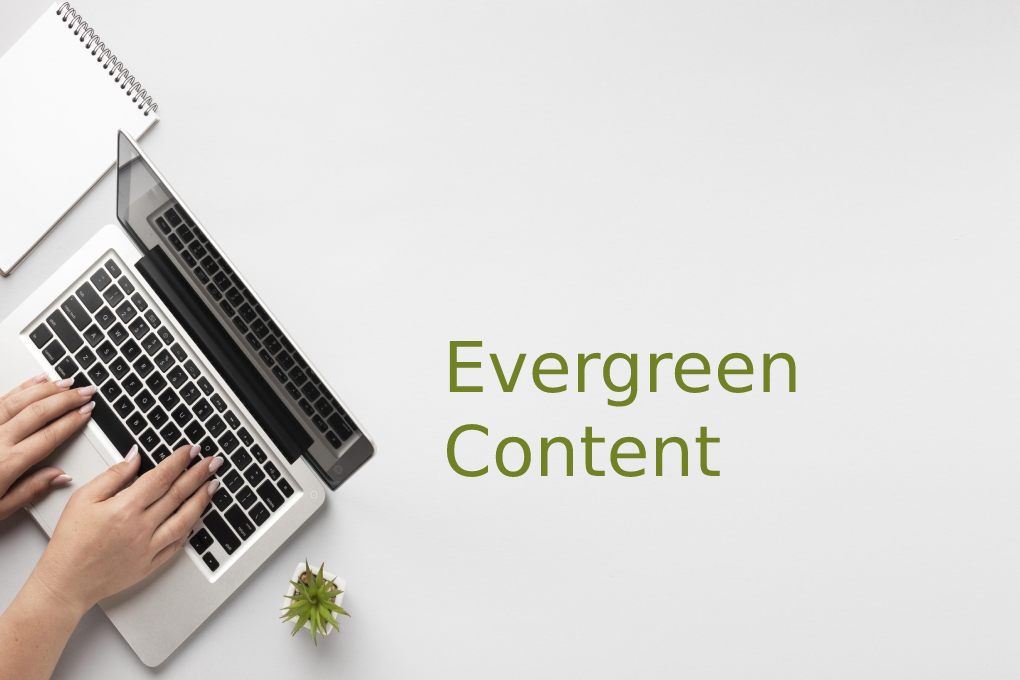 Quality content on a blog or a company page is essential to increase the visibility of a company and highlight its expertise. Evergreen content, or sustainable content, will serve your inbound marketing strategy. Between blog articles, white papers or FAQ pages, what is the appropriate format and how to write content that meets the characteristics of evergreen content?
What Is Evergreen Content And How To Create It?
What Is This?
Evergreen content is writing content for your site or blog posts that never go out of fashion. They will be useful for attracting visitors to your site over time, that is to say even long after they have been put online. More concretely, "evergreen" designates "always green" but also "always fresh". This means that your content will always be informative and beneficial to your customers.
Fresh content should be an integral part and priority of your content strategy. Indeed, it is content that has the particularity of never dying! It designates either articles that are updated with modifications or articles that are still current.
Evergreen content can also be useful in an inbound marketing strategy to generate qualified leads. This content makes it possible to inform a prospect or a client on specific subjects concerning your sector of activity.
The Benefits Of Evergreen Content
In your inbound marketing and content strategy, evergreen content shows many advantages:
Reduce the time reserved for updating content.
Have regular traffic on your site and blog thanks to natural referencing. The so-called evergreen content is generally highlighted and well positioned by Google because it seeks to answer users' questions.
Bring out a serious and reliable image of the company with qualitative and informative content.
Recycle content regularly. These contents are easy to reuse and modify as needed. Thanks to sharing on social networks in various forms of posts, it is possible to attract traffic different from natural referencing.
Reach as many users as possible through informative and educational content that reaches a wide audience.
How To Create Evergreen Content?
Identify The Most Relevant Content
For successful evergreen content, you have to choose the right theme to be read! If you already have a blog on your site, analyse your statistics and your audience as closely as possible. Thanks to this data, you can easily find:
The most popular articles that will help you determine the topics that interest your audience. Also analyse which types of content are the most read, which articles generate the most comments and which old content is still visited.
Topics that are of permanent interest in order to see which articles are consulted regularly, that is to say all year round with the same frequency.
With these first elements, you have a solid base for creating evergreen content.
Respond To User Questions
With free tools like Ubersuggest or Answer The Public , you can find topic ideas from simple keywords. By using for example " ux design ", the tools will give you examples of the most frequently asked questions. In this case, the most frequently asked questions:
Why become a UX designer?
What is UX design?
What is the difference between UI and UX design ?
Who uses design thinking ?
These tools will bring you the first lines of thought from existing Google queries around a subject.
Provide A Concrete Solution
The goal of evergreen content is to provide concrete and practical answers to the daily problems of your target. To find out their needs and expectations, you can ask them through a poll or a survey, but also by consulting the comments left under your previous articles.
The poll or survey will help you imagine content adapted to your target. They will bring a concrete solution to their problems.
Select The Appropriate Format
Several formats are compatible with evergreen content such as:
Write a blog post
Create a tutorial
Write a guide
Shoot a video
Record a podcast
Design a white paper
In any case, your content must be relevant to your target. You will find examples of evergreen formats and content later in this article.
Write Timeless Content
Evergreen content is timeless, it must last over time. For this, a specific editorial style is required with content written in the present tense and in the active form.
This content must avoid any reference to current events or mention of temporality, for example: today's date, yesterday, the past month, tomorrow… You must also avoid titles such as "Good deals of the year XXXX". However, you can use titles referring to a temporality or seasons such as: "X tips to prepare for Christmas on your e-commerce".
Aim For Position 0
This type of content is perfect for targeting position 0 but also PAA, People Also Ask or other questions asked in French. This will allow you to increase the visibility of your blog.
However, position 0 requires a number of instructions to follow :
Conduct keyword research to identify opportunities
Use questions that can be easily asked orally
Vary the wording of questions to position yourself on several searches
Propose explanatory, clear and qualitative content
Please note that position 0 is never guaranteed. Indeed, Google does its own sorting. But by following these instructions, you maximize your chances of finding your way around, just like in the PAA.
Mistakes To Avoid
Evergreen content will bring you visibility, there is no doubt. But, these contents must not be the only ones present on your blog or on your website which must have more ephemeral contents.
A blog or a website must publish regularly and be alive to be correctly referenced. For example, make sure that the internal and external links of your old articles are still current because if not, it will affect your SEO.
Examples Of Evergreen Content
Frequently Asked Questions (FAQ)
In order to best answer your target's questions, you can create a frequently asked questions section. The FAQ aims to answer the questions most frequently asked by Internet users .
This page has the advantage of grouping several topics concerning your company or your expertise, by offering a short and simple answer.
The White Paper
The white paper is, overall, a very good tool for your digital marketing strategy. Intended for your prospects, it designates a practical guide of a few pages. This allows you to position yourself well on search engines, answer specific questions and obtain email addresses.
You can write as many as you want on various topics. Be careful to choose topics that are relevant and that persist over time.
Practical Tutorials
Whether in the form of a video, blog post or infographic, the tutorial is perfect for providing detailed information to your target audience. The longevity of this content is guaranteed if the subject carries it.
Many topics can be transformed into a tutorial for your target and your prospects. This dynamic format will be used to show your expertise in a field. This can be used permanently!
Case Studies
A case study will always be relevant. Indeed, it is an opportunity to analyze yourself and show your expertise thanks to the successes you have had.
In this type of formats, no date is requested and the results put forward must not depend on time. Every professional success is an opportunity to write evergreen content, don't pass it up!
The Interviews
If you want to talk about more technical topics, an interview with a professional is a good way to show your expertise. With a recognized speaker in his field, this evergreen content will meet Google's criteria , which is important for your SEO.
And through a simple interview, you can create various types of content. For example, you can record a video or a podcast during the discussion, transcribe it into a blog post or even make an infographic from important information.
Advice Articles
An advice article is invaluable content for your blog and your target audience. Often written in the form of a list, they will allow you to position yourself better in the results of Google or other search engines.
Once again, this format can be broken down into various themes . Don't forget to target questions and requests that users have.
The "who Are We?" Page
Last perfect example of evergreen content because it is not essential to update it frequently. On this page, you can write several elements such as the presentation of the team, the offices, the tools and technologies used or even talk about the history of the company.
On this page, remember to do storytelling because this content is of great importance for future customers. This will allow them to get an idea of ​​your products, your services or your brand values. It also humanizes your business.
Also Read: PBN SEO, Private Blog Network, What Is It And How Does It Work?