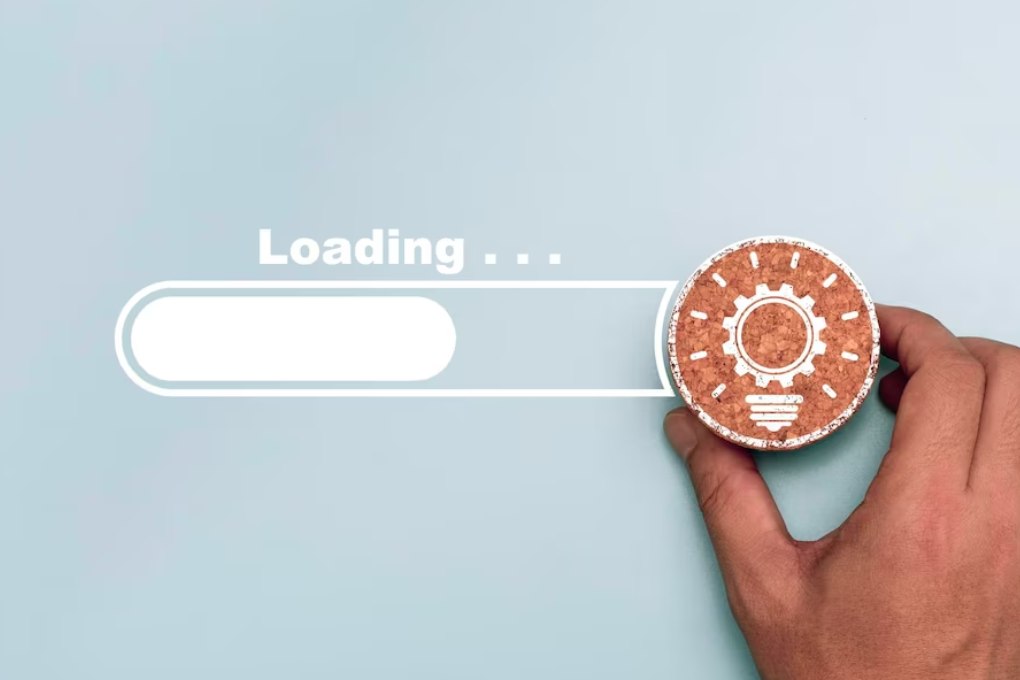 The speed and performance of a website are essential for SEO and user experience. If a site takes too long to load, you will lose users and potential customers. This is why you should not neglect the optimization of your site.
Why Improve Loading Time?
The Importance Of Loading Time
The page load time defines the time in seconds that a web page takes before being displayed. This data is important to take into account when putting a site online.
Indeed, the loading speed is decisive for the life of a website. Speed ​​is a sign that your site is in perfect health. It is also a guarantee of security and seriousness for users.
Some Statistics
According to data from Dare boost, a website analysis tool, here are some statistics of the impact on the loading time of a site:
Bounce rate: a site that takes more than 5 seconds to load has a bounce rate 2 times higher than a site that takes 1 second.
Conversion rate: just 1 extra second of loading can lose up to 7% of the conversion rate.
Cart abandonment: 20% of customers abandon their cart because of the loading time. 67% of online shoppers say a slow site is the number one reason for cart abandonment.
Average basket: a website that manages to divide its loading time by 50% sees its average basket increase by 11%.
The Impact On Natural Referencing
For a few years, Google has taken into account the loading speed of a site in SEO referencing . It will favor the fastest web pages and will penalize those that take time to display.
How ? By reducing their positioning in the ranking of search results.
A site that is too slow can be awarded the Red Slow Label : an indicator marked "slow" in bright red color, visible during a Google search. This is visible on searches performed on mobile to warn users of the slowness of a site.
Indeed, users want to have quick access to information, a service or a product.
How Does Google Measure Site Performance?
It is thanks to its indexing robots, also called crawlers, that Google manages to define the performance of a site. It also uses statistics from Search Console and Google Analytics. Additionally, Google's crawlers spend a set amount of time on each site. If a site takes too long to respond, crawlers won't have time to crawl its entirety.
What Is The Recommended Charging Speed?
The standard loading speed is between 300 and 500ms . The speed is excellent when it is 100 to 200ms . On the other hand, if the web page takes more than 600ms to load, it is considered a bit slow and should be optimized.
How To Improve Loading Time?
Suitable Accommodation
In order to improve the loading speed of a website that is too slow, the first action to take is to turn to a more efficient hosting. It is necessary to adapt your hosting to the traffic of your pages.
The choice is not simple and there are some at all prices. When making your choice, it is important to pay attention to whether it is:
a dedicated server that will only contain one website. This is the ideal solution if a site receives a lot of traffic or if it contains many files.
a shared server that is shared with other sites. It will therefore require a small site with little traffic.
Image Optimization
Images must be taken into account since they strongly impact the weight and size of a page. The image reference limit must be under 100 kilobytes. Above this weight, images can significantly affect a page's load time.
In order to get a high-performing website, the first step is uploading images that are optimized and web-friendly. To do this, you will have to find the right compromise between the size and the quality of the image thanks to these elements:
You must choose the right format to have clearer images. Some format recommendations:
JPG: best format for screenshots and photos
GIF: standard animation format
PNG: perfect for highly detailed, transparent and logo images
SVG: sometimes used for logos and backgrounds
Scaling is important. Try to keep the image size close to a laptop screen. Bad practice is to upload a much larger image to resize it if needed.
The more images on a page, the smaller these should be. They will be added to the content that a browser should download and display. A study showed that 70% of pages weighed more than 1MB and 36% more than 2MB, due to images that were too large.
A good compression of the image will make it lighter for the web. High resolution images, with high pixel density (i.e. greater than 300ppi), will not display well on a standard HD screen.
The Weight Of The Code File
It is necessary to keep in mind that your code takes an important place in the loading time of your website. Indeed, before displaying a web page, the browser needs to analyse it in text format, and therefore to browse the code. The longer the code, the longer the page will take to load.
You must therefore pay attention to the weight of your code in order to reduce the loading time of the pages of a website. To minimize the code, it is possible to eliminate line breaks, spaces or even separators inserted by a developer to read his code more easily and keep a good understanding for another developer.
The Number Of Plugins
On platforms like WordPress or Shopify, many plugins are available and it can be very tempting to use several of them.
Nevertheless, a plugin takes up a lot of space in the code, and therefore, it is bound to slow down the loading time of a page. Be careful when installing your plugins.
Http Requests And Redirects
A website is made up of many elements that are not always visible to users. Each element requires an HTML request, i.e. a read, which increases the loading time of a page. Some of these elements are invisible and unnecessary in terms of user experience.
It is therefore useful to remove them to reduce the number of requests and therefore the loading time. To do this, you need to inspect a web page and check each file to see if you need it or not.
Also prioritize the content to load. You have the possibility of using the conditional in your code in order to load only the elements requested by a user. This is called lazy loading. For example, there is no need to load footer content if the user is not scrolling. A plugin is dedicated to lazy loading.
Javascript And Css
When users first load your webpage, the browser caches external resources like CSS and JavaScript files. Instead of embedding your CSS and JavaScript files, it's recommended to place them in these external .
The use of inline CSS increases the loading time of a page. By defining everything in your main CSS file, it allows the browser to do less work when rendering the page since it already knows the rules to apply.
Using external CSS and JavaScript files simplifies site maintenance. Indeed, this will allow you to manage global files instead of a code scattered in different pages of the website.
The Backlinks
These are the hypertext links present on a web page. When these links are broken, they consume bandwidth unnecessarily. Backlinks slow down the loading speed of a page and affect the user experience. Users will tend to leave a site if they come across a broken link.
The identification of broken links is possible thanks to these tools:
Google Search Console: gives access to performance, to be installed first on the site
Screaming Frog: software to download with a limited free version
Broken Link Checker: a free online tool
How To Test The Speed Of A Site?
The loading speed of a page is determined by a series of factors seen previously. Whether it is to test the speed of a site on mobile or on computer, many tools exist.
Google Page Speed ​​insights
Developed by Google, the free Page Speed ​​Insights tool analyses the performance of a website according to its loading time, its conversion rate and its bounce rate.
After analysis, Page Speed ​​Insights determines a speed score and all the actions to be implemented to improve it.
Web.dev
A new tool offered by Google, Web.dev is intended to help developers. It offers a complete summary of a site's performance, loading speed, SEO, accessibility and user experience.
Test My Site By Google
Third tool in this list offered by Google: Test My Site. This tool is specific because it only measures the loading speed of a site on mobile.
Easy to use, it gives access to a complete report on the problems and advantages of viewing a site and its loading.
Gtmetrix
The GTmetrix tool is free and designed for beginners ! It is used to check the loading quality of a site.
It provides access to all options such as the calculation of the average results on Yahoo and Google Page Speed.