Fitness Trackers Can Help: Do Sports Despite Exit Restrictions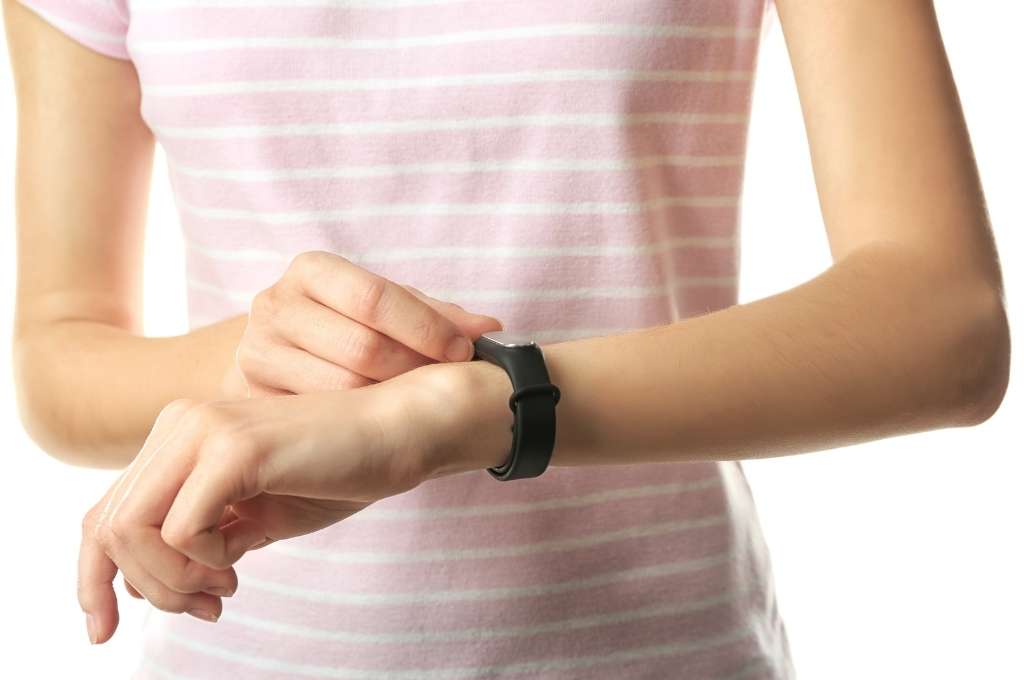 Staying at home can sometimes be nice, but if you have to stay at home, as in the current situation, sports activities may be neglected. Since fitness studios and sports fields and clubs are currently closed, you have to keep fit in other ways. Fitness trackers help with this.
Get up, work or study during the day and in the evening for Netflix on the couch – in the long run, the "Corona-Koller" comes, also because the movement is missing. The sport alone in the fresh air or with a partner is allowed, but fitness studios, sports fields, and clubs are closed.
Some people find it difficult to get up and motivate themselves to exercise or leave the house for a little stroll. Fitness trackers, i.e., wearables with sports functions, then step into the breach and motivate you to workout, track every exercise and ensure the right fitness level so that you don't overdo it with your workout.
Wearables And Fitness Trackers
If you take it very seriously, wearables are not necessarily fitness trackers. Wearables include technology that you wear on your body and that offers smart functions. This does not mean the cell phone in the trouser pocket, but sensors worn on the body and controlled via the app.
That is a broad field, the still quite exotic shirts with woven-in technology are just as much a part of it as true wireless headphones such as Apple AirPods. But fitness trackers are probably the best-known example of wearables and are also widely used. Mostly they come as a bracelet or sports watch. Since this area is experiencing strong market growth and is growing by around 30 percent every year, the range of products on offer is becoming ever wider and more confusing.
Smartwatch For Sports
A smartwatch is a right wearable for those who are more of a techie than an athlete and still want to stay fit. The current Apple Watch Series 5 is one of the best smartwatches and also has cool fitness functions. If you have an iPhone, you can hardly get past the Apple Watch. Only the battery life is quite short.
If you want to get out of your own four walls, you can use GPS to record runs or bike rides. The Apple Watch uses various fitness goals to motivate you to get up regularly and live more actively.
In addition, many training apps work together with the Apple Watch, so nothing stands in the way of the "arms, legs, buttocks program," and yoga or strength training is also instructed via the Apple Watch.
However, if you have an Android cell phone, you have to switch to other devices – because the Apple Watch does not work with that. Alternatives are then Samsung Galaxy Watch, Samsung Galaxy Watch Active 2, or Fitbit Versa 2.
Contrast Program Sports Watch
Unlike the smartwatches above, there are also pure sports watches. They come from manufacturers such as Garmin, Suunto, or Polar and are primarily training aids. So they appeal to more ambitious athletes and therefore bring more training functions with them.
On the other hand, they also integrate simple smartwatch functions but cannot keep up with the Apple Watch and Co range of apps. Beginners can, for example, start with the Garmin Forerunner 235 or use the Polar Vantage M. If you take sport even more seriously, you can also use specialized sports watches – and spend a lot more.
Triathletes use the Polar Vantage V, Garmin Forerunner 945, or Suunto 9. An outstanding example is the new Suunto 7. It comes with Wear OS and can therefore use Google services. It also supports 70 different sport modes. If the example catches on, thoroughbred sports watches and smartwatches could slowly but surely merge.
Fitness Tracker: The Armband With Sports Functions
A very popular fitness tracker format is the wristband. It can be worn in addition to a watch or as a replacement for a watch. These trackers also monitor your activities, such as your sports program during the day and sleep quality at night.
In principle, you are not restricted to a bracelet or watch when it comes to fitness tracking. Fitness trackers in a bracelet or watch format are certainly the easiest to use. For example, the Jabra Elite Sport True Wireless headphones also work as fitness trackers. When they are worn, they measure the heart rate and pass this data on to an app.
In their simplest form, they count steps. This does not always work precisely to the step, but it provides a rough indication of the activity. You can also set such simple goals for yourself. Many steps are good, and the WHO recommends 10,000 steps per day. But there are also fitness trackers with better features. The standard functions include calorie counting, pulse measurement, sleep analysis, and even built-in GPS. This is then interesting for everyone who wants to train properly.
Equipment Determines Price
This also tracks the movements and illustrates the whole thing with Apple Health or Google Fit. If you want a fitness tracker at no additional cost, you can constantly have the smartphone on the man or woman. But that's not particularly convenient.
And you don't save a lot of money without a fitness wristband, because the simplest fitness wristbands are available for less than 20 euros. In most cases, there is also an app with which you can see the daily distance covered.
Xiaomi does what it can do well in the cell phone sector for fitness trackers. They build in many functions and offer the whole thing at a competitive price. The current Mi Band 4 costs just 30 euros, and you get an OLED display, 20 days of battery life, and sleep analysis. No wonder that there are already a lot of rumors about the Mi Band 5.
With And Without GPS
The affordable fitness trackers come without GPS. The Mi Band 4, for example, only pulls the GPS data from a paired smartphone. However, some fitness trackers have built-in GPS, such as the Huawei Band 4 Pro. This is particularly interesting for runners who want to measure their training sessions more precisely without a mobile phone. The newly introduced Fitbit Charge 4 also comes with GPS and works independently of the smartphone.
Fitness Trackers Can Motivate
The fitness tracker alone does not keep you fit. But it helps you keep track of the activity. Is a walk in the lunch break enough, or would you prefer a run in the forest or strength training on the balcony, and how many calories do you burn with yoga? Many fitness trackers reveal this, motivate you, and ensure that you stay fit and healthy despite spending many hours at home.
Also Read: iPhone: New FaceTime Feature Now Also For Spotify