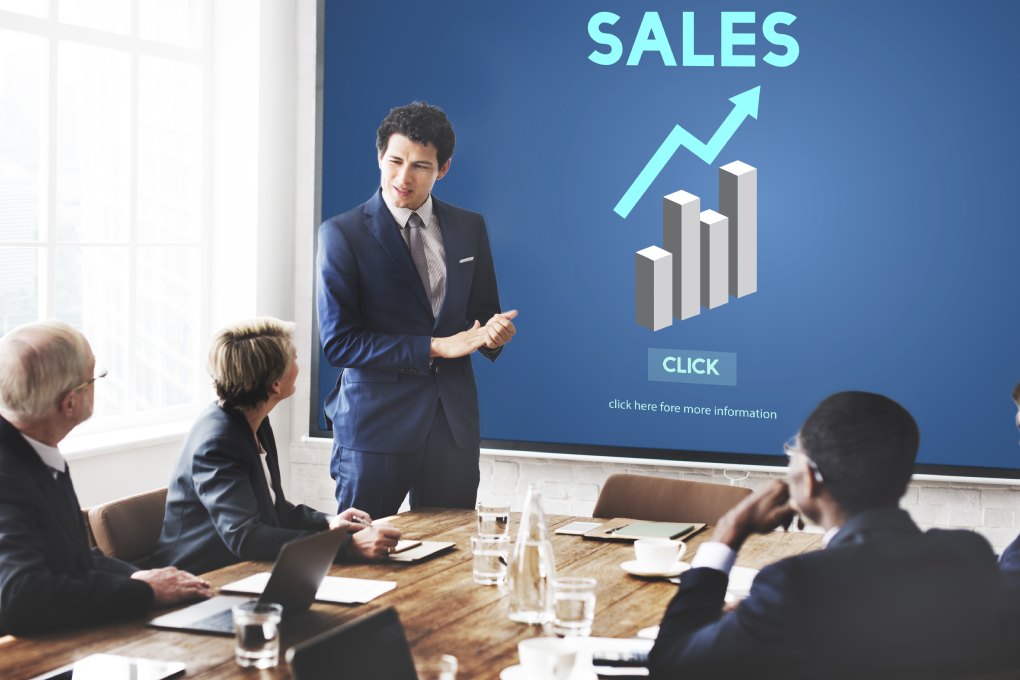 Are you a B2B company and are you seeing stagnation or a drop in your sales? Or are you having trouble assimilating the evolutions of B2B commerce? Your B2B sales strategy is probably no longer really suitable. And that's okay. The ways of buying are changing at full speed, even more so since the Covid-19 crisis. B2B buyers are no longer the same and a challenge then arises for B2B companies: review their sales strategy in order to (re) boost their performance.
In this article I suggest you see why it is so necessary to develop your B2B sales strategy and what strategies you can put in place to increase your B2B sales.
Why Change Your B2B Sales Strategy?
Today, what we notice is that B2B purchasing processes are changing. This finding requires companies to review their entire B2B sales strategy. They have the particular challenge of adapting to new B2B customer profiles.
With digital increasingly taking center stage, prospects and B2B customers are adopting new purchasing behaviors. With all the content offered by the Internet, it is estimated that B2B prospects can carry out up to 70% of the act of purchase by themselves and online . For 57% of them, the purchasing decision is then made even before contacting a sales representative.
How To Set Up A Good B2B Sales Strategy?
To implement a good B2B sales strategy , it is important to clearly identify the new profile of B2B customers. A B2B customer could be characterized according to four points:
He's suspicious.
He is not alone in the decision-making process.
He is looking for reviews online.
He is driven by the fear of missing something.
I suggest that you take a closer look at each of these points.
B2B Prospects Are Suspicious
These days, B2B prospects are increasingly leery when it comes to committing to a purchase. Suspicious of whom? B2B buyers actually have very little trust in marketing and sales managers. They tend to perceive them as "speakers" who seek at all costs to get them to sell a product rather than actually advising them.
Race results? Companies prefer to carry out their own research. This phenomenon is all the more important as the buyers are increasingly young. Thus, 94% of B2B buyers admit to doing their own research online rather than trusting a sales manager.
B2B Prospects Are No Longer Alone In The Decision-Making Process
Did you know that nowadays the purchase decision is 22% longer compared to a few years ago? This observation is simply due to the fact that more and more people are involved in the purchase decision. You must therefore adapt your sales strategy to this multitude of decision-makers.
B2B Prospects Seek Reviews Online
As we saw earlier, the typical profile of B2B customers is changing . B2B buyers are increasingly young and they don't have the same habits as buyers of 10 years ago, for example. These shoppers now rely heavily on online reviews and recommendations. They will therefore seek personal comments and appreciations on the internet via verified opinion platforms, forums, chats. They can also take to social media to see what is being said about your brand.
So be sure as a company to keep a good image of you on the internet and on the networks. If you offer quality service and products as well as an appreciable customer experience, there is no risk that the opinions and comments will not be positive. In any case, be very vigilant of what is said on the internet so that you can intervene if necessary.
B2B Prospects Are Afraid Of Missing Out
A final point worth noting is that B2B buyers are afraid of missing out . Often known as FOMO (Fear of Missing Out), this fear can completely block decision-making. B2B buyers are not only afraid of missing another opportunity, they are also afraid of making the wrong decision. A bad decision could jeopardize their credibility with their bosses and colleagues to the point of jeopardizing their careers.
So, how to deal with this brake on the purchase? The best thing is to bring elements of reassurance to your B2B prospects. Highlight on your website and on your social networks elements that will strengthen your credibility, your professionalism and the quality of your products offered.
The bottom line is that the typical B2B buyer profile is changing . And if some companies notice a drop in their performance, it is because they must then review their B2B sales strategy in order to better reach B2B buyers.
strategies To Increase Sales In B2B
Well, we have seen why it "had to" evolve its B2B strategy. Now we can ask ourselves what strategies to put in place to generate more sales and therefore turnover in B2B?
Opt For An Online Sales Strategy To Boost Your Growth
The digital world has grown considerably in recent years. Today, it is almost unthinkable that a company does not have a website to present its offer and its catalog of products .
As we saw just before, almost ¾ of the purchase journey is made on the internet . A website is therefore the heart of a good B2B strategy. Companies that implement this type of B2B sales strategy win 14% more contracts.
But it is not enough simply to have a website on which you can present yourself quickly. It must be clear, easily understandable and complete. It is estimated that 68% of customers will more easily call on a supplier who puts credible and clear information on its website.
On your website, you must above all highlight your product catalog. It must be complete and each product presented must contain a product sheet which details the characteristics of the products.
It's also best if you offer your B2B buyers the option of ordering directly from your site. In this case, you must equip yourself with an e-commerce site or an e-commerce solution.
We may sometimes forget it, but putting a blog on your site can be a great help. By sharing qualitative content written by your sales and marketing teams, you bring real arguments to your B2B customers but you also reinforce the credibility and the level of expertise of your company (and your employees). 82% of customers viewed an average of 5 articles posted by the service provider they finally chose.
It should be understood that B2B prospects are no longer too receptive to "classic" commercial arguments such as "if you opt for our solution, you will save time". They build their opinions further by reading professional blog posts, white papers, infographics or case studies. So do not hesitate to offer these types of content on your blog.
Bring Confidence To Customers
We have already mentioned it a little in the paragraph just before, but what is very important to do is to bring confidence to customers. Through your website, you will have to reassure your B2B prospects so that they have confidence in you and in your services or products. And it is not such a simple task.
To create a certain trust, you have to work on two points during the purchase journey: the user experience and the content offered.
User Experience
User experience refers to how users will navigate your website. Will they find the information they seek quickly? Will the site seem well structured to them? Will it be enough for them to make one or two clicks to access the information they want?
We can in fact sum up a good user experience to the "pleasure" that we take from being on a site. Surely you have in mind an example of a website where, when you went there, you hated the shopping experience. You were perhaps annoyed not to find the information or products you were looking for? Or did the website take a long time to load and you had to wait about fifteen seconds each time to access another page? That's not necessarily the kind of experience that builds trust in a site and therefore a brand. On the contrary, it discredits the brand.
Use The Power Of Artificial Intelligence And Analytical Tools
Artificial intelligence occupies an increasingly important place within companies. As a business manager or sales manager, you must now integrate this new technology into your business processes, especially in everything that constitutes the decision-making process.
Artificial intelligence is crucial in the sense that it can allow you to collect very precise information about your B2B customers and better predict their needs. And knowing their needs better allows you to set up a personalized and adapted buying process that engages your B2B prospects who will eventually convert.
Thus, if you adopt artificial intelligence within your company, it will be much easier for you to "predict" the future choices and needs of your B2B customers and their purchasing behavior. You will then be able to offer them an experience much higher than their expectations. And they will be satisfied.
To Summarize
B2B sales strategies are evolving and must continue to evolve. Today's B2B buyers are introducing new ways to consume. And it is then necessary to adopt the path to purchase according to their expectations and needs. A new challenge therefore arises for B2B companies, which must think up new sales strategies . They must build a relationship of trust with their prospect and establish themselves as experts in their fields, if they want to perform.
Also Read: What Is The Future Of B2B In Digital?