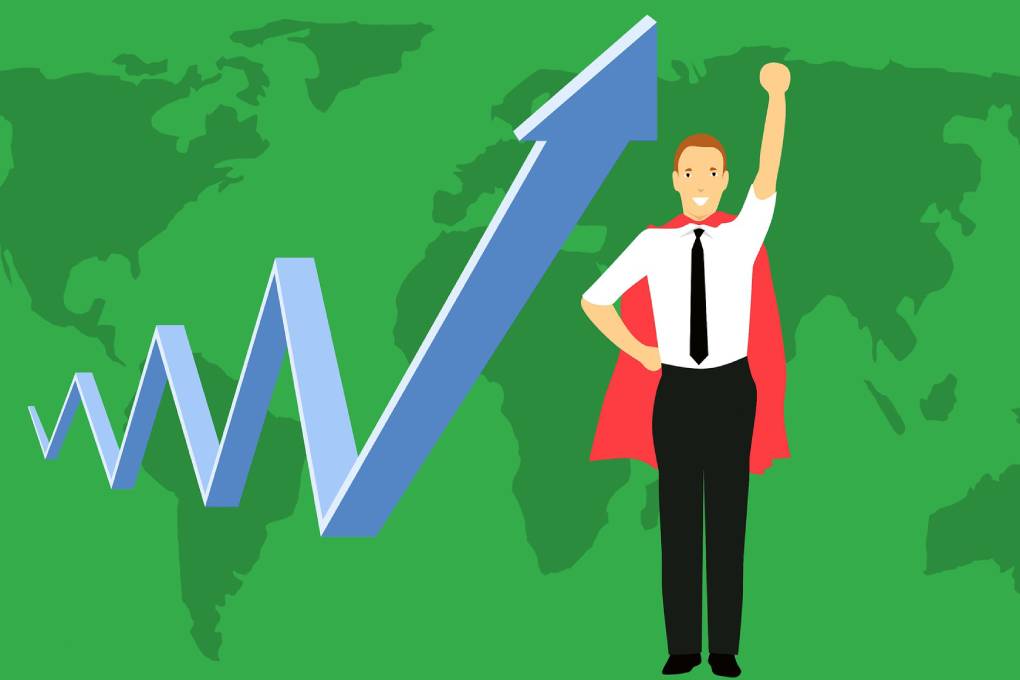 The online shop is up and running. But after a while, many online shop operators realize that the sales figures start to stagnate. To counteract this, you have numerous options for increasing your online shop sustainably and efficiently. We have summarized the essential tips for you!
The Traffic – Paid Or Organic
.
Traffic means the visitors to your online shop. So that you can increase this traffic, you have different variants to choose from. Organic traffic is indispensable and also inevitable. This includes all visitors who have become aware of you through a simple search (e.g., via Google) – except visitors who come to your shop via an advertisement, i.e., paid traffic. With the help of various techniques in the field of SEO (search engine optimization), you increase the quality factor of your site and are better classified by the algorithm.
Other options are:
referral traffic
social traffic
direct traffic
newsletter traffic
User Experience – Designed For Your Target Group
Regardless of which products you sell in your online shop or which services you offer: everything has a very individual target group. After you have ideally analyzed them and documented them in the form of personas, you can or should align the website's design with them. Even in an existing shop, it is essential to keep up to date with the needs and wishes of your target group.
Users want an online store tailored to them and meet their needs. If this is not the case, you will lose potential customers in the first few seconds. With the help of intuitive navigation adapted to the target group, meaningful call-to-action buttons, or the provision of important information, you can optimize your UX design in the long term.
Checkout Optimization
The checkout is the last hurdle in completing a purchase and harbors many errors that can ultimately lead to your users abandoning the transaction. The checkout optimization is part of the general UX design since the primary aim here is to adapt the presentation to the requirements of potential customers. Nevertheless, the checkout requires special attention since, on the one hand, the willingness to buy is very high, but on the other hand, it is also more prone to usability defects. The most important aspects of a good checkout are, for example, a short ordering process, the possibility of many payment methods, and the option of being able to order as a guest and thus without registering.
You probably know this from yourself, as soon as something in the checkout doesn't work as smoothly as you are used to, close the window and look around for other offers. So invest in optimization and sustainably increase your sales. Don't stand still and keep moving with the growing and changing user expectations.
1: Create Trust
Whether it is fashion or garden furniture, animal feed, or building materials: Trust is the number one purchase criterion. Trust in the brand, the shop, and the products. Since you can't convince your users face to face about you and your company, you need to build trust through your website. This is the only way you can increase your sales. But how do you build trust?
Seal of approval: You can build up trust relatively quickly with well-known seals of support from Trusted Shop. The users know the seal and usually know which guidelines are behind it. But be careful: Find out more before choosing your seal of approval! Don't just make sure you decide as cheaply as possible, but read up comprehensively. A lousy seal of approval can ultimately do more damage than none.
Social Proof: "What are the others saying?". For most users, customer ratings are an essential point in the selection. You can use various marketing strategies to persuade your buyers to rate you on multiple platforms, such as Amazon or social media. But be careful: stay away from fake reviews!
Service Orientation: Focus on the user's needs and avoid placing advertisements within the purchase process. We know that ads can be another source of income and are also used for your own business, but we recommend that you focus on potential buyers within your online shop. Nobody wants to constantly have to remove an advertising pop-up while browsing in peace.
Personalization: The tone makes the sale. Adapt the way you address your customers to the target group. Are your visitors more likely to be younger end users or high-level entrepreneurs? Engage with your audience, create personas, and tailor site content to those that matter. Only then can you sustainably increase your sales.
2: Inspire Customers
It is probably due to the abundance of products and offers that consumers want more than just buying a product. Many want to take a closer look at their subsequent acquisition and know what they are buying and what added value they get from it. Therefore, here is a precise tip from us to increase the sales of your online shop:
Inspire your customers and tell a story!
Especially when it comes to higher quality and, therefore, more expensive products, you must let your users immerse themselves in the history of your company. What makes your items stand out from others? What do you offer your customers that others don't have? Which problem can be solved by purchasing one of your products?
If you would like to take a closer look at how you can use personal and compelling product descriptions to increase sales, you are welcome to download our free white paper on the topic "Our tips for good and effective product descriptions!" down!
3: Social Proof
Even if the term "social proof" is initially equated with a kind of "proof," this is about the herd behavior of people. To put it more precisely: what everyone else thinks is good, you usually find yourself more trustworthy. The best example here is Booking.com. If you've ever been looking for a hotel for your next vacation, you've probably noticed that reviews and ratings from other visitors strongly influence your decision.
Here's how you can take advantage of the social proof phenomenon:
Create security: Reviews & Co. must be credible. Do not forge customer reviews; instead, rely on well-known and trustworthy seals of approval such as Trusted Shops!

Create relevancy: You can show your users which part of the story a product covers by using headings such as "Customers also bought" or similar. Show that there are advantages to combining items.

Visuality is critical: You can create trust with high-quality photos and images. As part of UX design, you can use various tips and tricks to develop social Proof through visual stimuli.
4: Prevent Shopping Cart Abandonment
Unfortunately, statistically speaking, just 30% of the products in the shopping cart are ordered. Users often get caught up in something or change their minds. Particularly annoying for shop operators and marketing managers: Time-consuming and most expensive marketing measures were in vain. However, the probability of a purchase being abandoned at this point in the customer journey is very low.
The most common causes of shopping cart abandonment:
Technical problems
Insufficient UX design
Other personal motives
To prevent this from happening, you can take active action to prevent abandonment in the shopping cart. Either preventively before a cancellation, immediately in the shopping cart itself, or reactively after a cancellation.
Preventative: Optimize the UX design of the checkout. It dramatically affects how intuitive, transparent, and uncomplicated a shopping cart is. Analyze your checkout regularly, conduct surveys with your customers if necessary, and find out what visitors expect from your checkout.

Immediate: Exit intent pop-ups. These pop-ups appear whenever a customer wants to leave the shopping cart or the page without completing a purchase. The content of the pop-up can be individually tailored to the user so that, in the best-case scenario, they return and complete the purchase. Examples of such content are discounts or service promotions.

Reactive: Recover abandoners. With the help of retargeting, you can mark shopping cart abandoners and repeatedly display targeted advertising to them. In this way, your online shop will be remembered, and the chance of winning back these users increases. You can use traditional, social media, or email retargeting.
5: Mobile Users
While most sales are still generated from desktop purchases, mobile device purchases are becoming increasingly important. Users can shop online using their smartphones from anywhere and whenever they want. Optimizing your website for different devices is all the more critical.
Here are a few facts at a glance:
Mobile devices are used more than ever for research.

Users are often on the go during use.

The display is significantly smaller than in desktop applications.

Building trust can be more difficult over a smartphone.

Content and designs must be well thought out not to lose the user at the beginning of the purchase.
Think about when your (potential) customers will become aware of your products. Is it an everyday situation that leads to someone intuitively picking up their cell phone and googling something? Very few turn on their laptop for this purpose. Unique UX design tailored to your target group is essential so your visitors can quickly find their way around the website and ultimately make a purchase.
Our Conclusion
No online shop without sales, and no sales without optimization measures. The Internet is fast-moving, with it, the requirements and wishes of the users. To ensure that your competitors do not leave you behind, it is essential that you continuously and regularly apply measures to increase sales. Don't rest on your laurels, but be aware that a new trend or a new update can change everything again.
Your online visitors are demanding and unforgiving of mistakes. Make a plan internally about which strategies you want to implement when, and how, and take the time to tackle optimization measures holistically.
But what does holistic mean in this context?
Do not conceive a UX design without having extensively dealt with your users and target group.

Create comparative values, analyze the ACTUAL status and define the desired TARGET status

Work with programs such as Analytics & Co. to be able to evaluate data.

Give your data a realistic timeframe to be qualitative, not just quantitative.

Do not stand still and plan continuous monitoring and reporting to react quickly and in a targeted manner.

Don't lose track of the budget, and don't get bogged down in marketing measures.
Also Read: Digital Sales For Even More Success