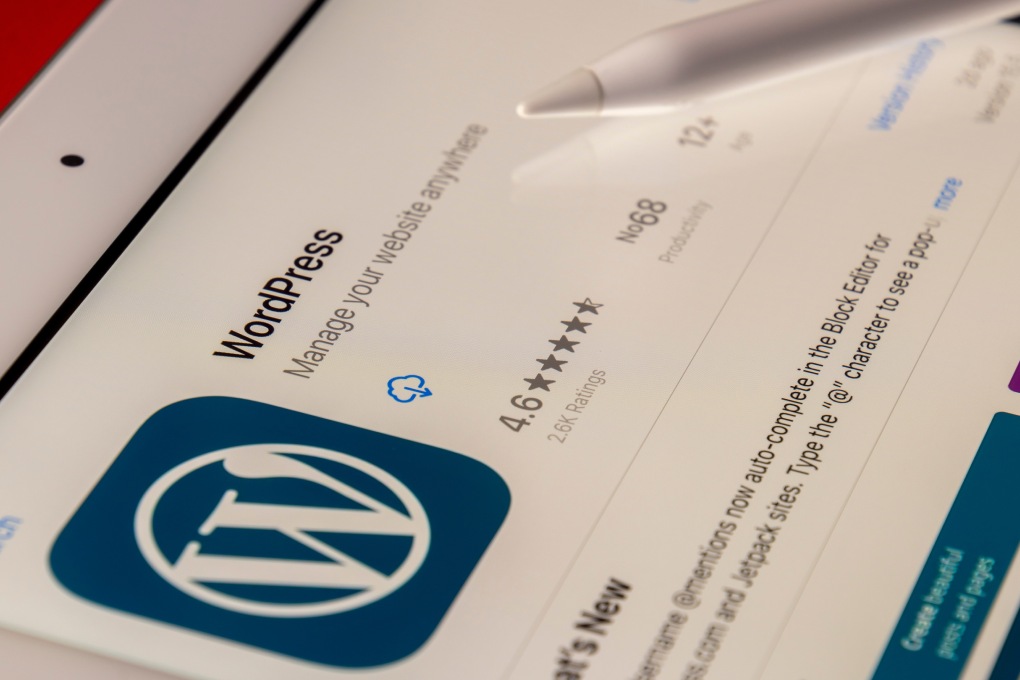 WordPress is a good choice for businesses that want effective, cost-efficient, and scalable websites. It runs 14.7% of the top sites in the world and has a CMS market share of 60.8%.
However, WP's global prevalence and ease of use aren't a guarantee of success – not without a sound website strategy.
The web platform enables countless ways of building a site – design a custom WordPress theme or use an existing template, code every site functionality, or rely on plugins – to name a few. 
So, it's hard to talk about the best ways to build a website with WordPress because there is no one-size-fits-all solution.
For example, a presentational website for a local business and a massive, globally-renowned ecommerce can both use WordPress. Yet, their requirements in terms of the number of pages, functionalities, and design will be completely different.
So, in this article, we'll go over the steps you need to take to make a solid, long-term plan for building and running a WordPress website, based on data. These steps can be used by any business, no matter its size, industry, target audience, or website needs.
1. Define Your Design And Development Process: Custom, Template, Or Hybrid
Where your website falls between a custom solution and a ready-made one will depend a lot on your budget, the size of your site, and the features you need.
Full custom solutions are usually better in terms of how well they work, but they cost a lot more.
On the other hand, WP's drag-and-drop builder enables anyone to build a website in a matter of hours, yet, these sites tend to have bloated code, which causes poor performance, SEO unfriendliness, and requires an excessive number of plugins – just to name a few issues.
According to some of the best web design agencies in Austin, WordPress is highly tailorable and it supports various combinations of custom-built and bought elements.
For example, you can do a custom website design and construct it using WP's existing environment. Or, you can opt for a full custom solution and build functionalities using plugins.
The point is – with WordPress, possibilities are virtually endless. You can combine custom elements with those that are already there, and you can change the functionality at any time based on your budget and needs.
2. Set Goal(s) Of Your Website's Every Page
Identifying a site's goal is a common "must-follow" business tip. Yet when visitors land on your website, they don't see its bigger picture. Rather, they see an isolated page that makes or breaks their experience with your brand, and thus, the odds of them converting into happy customers.
So, when strategizing your website, it's vital you observe all pages independently. Each page should entice users to act and move them further towards the goal, which is why you need to define a website roadmap and set goals for each web page.
For example, if you run an eCommerce website, where will your site's Thank You page take the visitors? Or, if your company is outsourcing your app development team, will the page guide visitors to the pricing page, a contact page, or somewhere else?
Luckily, WordPress is easily customizable, meaning you can tweak your design and roadmap on the go, incessantly optimizing for maximum UX.
To sum up, only individually purposeful and autonomous web pages create an intuitive and powerful website as a whole. If your pages lack an objective, how should you expect your site's visitors to find and complete one?
3. Do Your Research: Competitors, Customer, Keywords
If there's one thing a strategy ought to be in this modern age, it is data-driven. Ditch the guesswork and do the legwork – data is an indispensable basis of online success.
Your strategy for building a site should include an analysis of your competitors' online presence, the wants and needs of the target audience, and the SEO keywords you want to use in your content.
Learn from the mistakes of your competitors, design a website that meets your customers' needs, and write about the topics your ideal client searches for online.
Of course, keep in mind that these website aspects are highly flexible. Design trends change, new generations of customers have different expectations online, and tech advancements such as voice search reshape the way users search the Internet.
If you choose to develop a website using WordPress, adapting its design and code to the upcoming novelties won't be a hassle. Furthermore, WP boasts numerous SEO plugins for content optimization, giving you a competitive edge among customers.
4. Balance Out The Powers & Downsides Of Plugins
WordPress-based websites usually have an average of 20 to 30 plugins, but the number can quite easily exceed 50 site add-ons.
Plugins are a powerful way to integrate certain functionalities into your website or expand existing ones. Besides, plugins allow for development flexibility as they can easily be switched on and off, without making any changes to the site's source code.
However, plugins create excess code, and generally, aren't always the most optimized solution for achieving some website features. They tend to slow sites down, pose a security vulnerability, and sometimes conflict with each other.
Relying too much on plugins can affect your site's performance. Even though WordPress owes some of its popularity to plugins, they should be used cleverly, bought from official and trusted sources, and integrated only when necessary – when functionality is too expensive or difficult to code manually.
5. Perform Testing & Adjust Accordingly
The beauty of WordPress is in its customizability – even those not-so-tech-savvy people can still build a decent website for their business. Moreover, WordPress allows you to easily add new pages, publish blogs, alter the site structure, add functionalities, etc.
Thus, not analyzing, testing, and optimizing is a true waste of this CMS's potential.
WordPress is also great for creating an analytics strategy to monitor and assess the success of your advertising campaigns, and web page performance.
The CMS platform supports various integrations of tools for making data-driven decisions, such as Google Analytics and Google Tag Manager for tracking users, page journeys, events, etc.
WP's flexibility allows you to implement the findings into your site's strategy and maximize the website's results. Moreover, you can tweak the website's elements without substantial time and money investments, and without significant risks to your site's performance.
Also Read: Improve The Google Ranking: Here's How