Is It Sufficient To Use Microsoft Defender As An Antivirus Solution?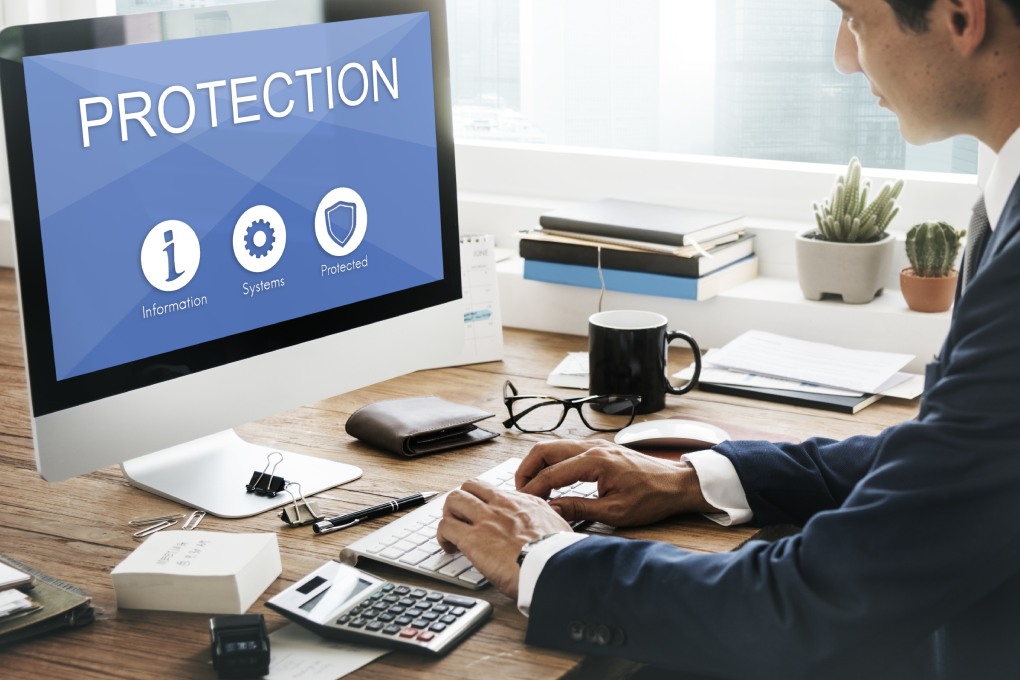 With their Defender, Microsoft offers free virus protection for Windows. It is a fixed component of Windows and thus provides integrated virus protection at no additional cost. But is this free option any good? Can Defender keep up with Bitdefender, Kaspersky, McAfee, Norton and other leading names in the antivirus market? We took a close look at Microsoft Defender.
The correct name of the free antivirus computer program that this article is about is "Microsoft Defender Antivirus". However, that is also known as "Windows Defender Antivirus" or simply: "Windows Defender" or "Microsoft Defender". A number of names, but in the end it's all about one thing: virus protection.
Defender is designed to detect potentially unwanted software.
This primarily includes so-called malware (= malicious software) such as computer viruses and spyware, but also Trojans, ransomware and phishing tools. Windows Defender is already pre-installed in Windows 11 and Windows 10. Means: Every Windows device is directly and automatically actively secured from the moment you start Windows – very helpful. In addition, security updates are downloaded automatically so that the Windows device is always optimally protected against threats – on top of that, the whole thing is free of charge.
Where Can I Tell If Microsoft Defender Antivirus Is Active?
In modern Windows versions, the Microsoft Defender settings can be viewed and configured via the "Windows Security" area in the system settings.
Don't be surprised: the "Windows Security" page contains information on virus protection, but the term "Defender" does not appear anywhere. You only discover this when you go to "Manage providers" in the sidebar on the right under the headline "Who is protecting me?". The name "Microsoft Defender Antivirus" appears next to the "Antivirus" heading with information as to whether it is activated or not.
Incidentally, it is logically also possible to set up an antivirus solution other than Defender on a Windows device. As a result, third-party software would appear here under "Antivirus" instead of Microsoft Defender. The moment you install another antivirus program, Microsoft Defender is automatically deactivated. If, on the other hand, you uninstall the other antivirus solution, then the Defender becomes active again automatically to protect the device.
Is Microsoft Defender Sufficient Protection Against Viruses?
The virus protection Defender, which is installed free of charge in Windows 10 and 11, proves to be an excellent figure in the vast majority of reviews. The unanimous opinion in virus protection comparisons from portals such as Chip , PC-Welt and Co. is generally: With Windows Defender you are effectively protected and do not necessarily have to invest in additional virus protection. The regular analyzes by the well-known AV-TEST Institute from Magdeburg also confirm the high effectiveness of Microsoft Defender:
It wasn't always like that! In the past, experts often rated Microsoft Defender as insufficient for comprehensive virus protection . While the detection rate for viruses was an industry-below average of 95 percent up until 2016, it has remained stable at 99 to 100 percent for a few years. So it's fair to say that Microsoft has done its homework on the Defender. At the moment, the virus protection program performs very well in terms of virus detection as such – however, the Defender is criticized for its relatively large resource consumption and a (too) high number of false alarms.
Advice: It doesn't matter whether it's Kaspersky, Sophos, Norton, Defender or a completely different option – if you want to be sure that the virus protection you are using is really effective, you can download the test file from the European Expert Group for IT-Security (EICAR ) onto his PC – this file is harmless, but the virus programs should still sound the alarm.
This Is How The Antivirus Solution Defender Protects
Anyone who uses the free built-in virus protection Windows Defender benefits from a number of useful properties that protect the end device and make using the network more secure. The Defender offers various personalization options, which is why the protection can be adapted to your own requirements – an adaptability that some paid tools do not offer in this form.
For example, Windows Defender has configurable child and youth protection options and real-time protection, which automatically subjects all documents, files and programs that are downloaded, opened or started to a virus check. Since these threat scenarios are constantly changing in this fast-moving world, Windows Defender must of course also be constantly updated in order to be able to ensure optimal protection – fortunately this also happens automatically via Windows updates.
Another very helpful feature of Microsoft Defender is the configuration of so-called "monitored folders": You can equip any number of folders with a unique protection mark, which is particularly well protected in an emergency.
Features Of The Antivirus Solution Microsoft Defender At A Glance:
Real-time protection: Programs and files are checked in real time before they are loaded and executed.
Automatic updates: The threats on the Internet are constantly changing – the Defender is always up-to-date via Windows Update.
Monitored folder access: An endless number of folders can be specially secured to prevent data loss of sensitive, important data in the event of an attack.
Safe start: In "safe start mode", the Defender prevents so-called rootkits from being able to smuggle their damage-causing cargo into the system when the system is restarted.
Family options: In the family options, access for children and young people can be restricted and individual times of use can be defined.
Microsoft is currently working on the Defender app to make configuration even easier and smarter. At the moment, the "Microsoft Defender" app is not yet finally available for purchase, but US users can already try it out. It is deliberately not called "Windows Defender" because the app should also be available for Mac, Android and iOS.
Virus protection on the phone? Yes, urgent! The topic may already be widespread for users of company end devices, but for private users virus protection on their mobile devices is not yet a big issue – at least so far. Microsoft wants to change this with the Defender app in the future. Sounds like a great master plan. However, there are also rumors that the app will not be free, but will be linked to a paid subscription to Microsoft 365. Let us surprise.
Also Read: Penetration Testing – Beating The Hackers At Their Own Game