Study Social integration: Know Where And The Different Options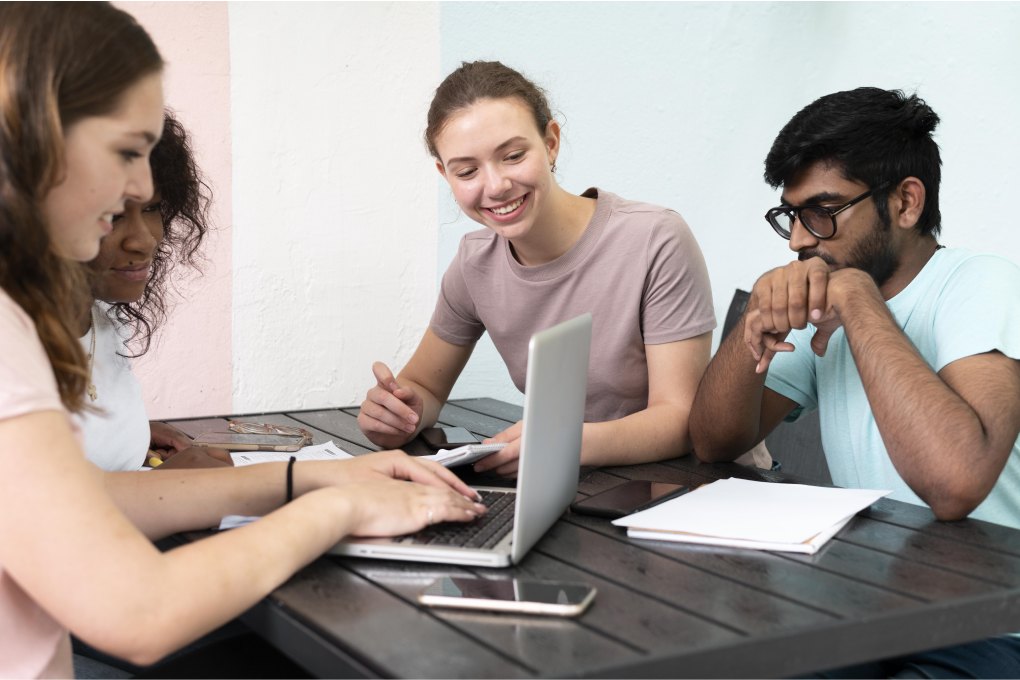 Intervention and social integration are ideal fields of work for those people with a high predisposition to help and put themselves in the shoes of others.
Without a doubt, this is an essential characteristic that every social care professional must have. Along with this personal quality, it is also necessary to know that the social area has different work specialties that require additional knowledge.
In the following lines, you will learn about some of these specialties you can take at our study centre in person and online.
Social integration specialists serve many groups with diverse needs and live realities that require varied actions by professionals with particular knowledge.
What Subjects Are There In Social Integration?
If you consider directing your professional career towards this area, you must be able to develop personal analyses and supervision that contribute to the adaptation of different groups.
You must also be able to establish assisted assistance programs in acquiring personal and social independence for the affected person; that is, you will provide them with the resources to function on a day-to-day basis.
Disabled groups, people with special educational needs, and those with problems in the domestic environment are some of the groups on which you will focus your efforts. Therefore, you must know the characteristics of these groups and the needs they pose to be able to understand them perfectly and be able to carry out the appropriate plans for them.
In the higher degree of social integration, you will learn to design activities to meet the groups' needs integration and evaluate them.
To carry out all these tasks, you will have a series of subjects related to these groups:
The context of social intervention is one of the modules in which you will fully enter the field of social and with which you will obtain the necessary information about the various groups.
Socio-labour insertion, attention to coexistence units, community mediation, support for educational intervention, and promotion of personal autonomy are some of the subjects of the higher degree focused on offering the knowledge necessary to carry out the position's tasks in each case.
What Outputs Does The Higher Degree Of Social Integration Have?
Social Integration technicians are trained in prevention and social insertion programs, educational integration, occupational and labour insertion, essential mobility and work support.
They are also trained as educators for residential facilities, people with disabilities, families and special education.
Another professional opportunity for a higher degree in Social Integration is as a family assistant, mediator, guardian, or labourer.
Monitoring of people with disabilities, social centres, or psychosocial rehabilitation is another option that is obtained among the possibilities.
Different Specializations In Social Integration
Firstly, we could talk about social integration in the area of ​​minors and women at risk. These specialists must be able to apply all their knowledge to prevent and develop support programs for children and women, establish the analysis and creation of aid measures and work with associations or official organizations.
Among the knowledge that they must apply in their work, we can highlight the mastery of social intervention models, deep understanding of the evolution, legal aspects and causes behind certain types of attacks on women and minors; the design of socio-educational intervention programs and activities with children; and the detection and prevention of situations of abuse, among other matters.
The needs and demands of groups at risk of drug addiction have been changing in recent decades, as has the way of addressing this problem. This evolving reality has led to diversifying the resources allocated to their care. Thus, for example, there are currently different types of assistance facilities, such as:
Social integration centres.

Management centres for drug addiction assistance programs.

Health centres or primary health care services.

Home health and social care services.

Rehabilitation and social and labour reintegration centres.
A professional specialized in these groups must be able to detect problematic situations and develop plans that allow them to propose revitalization in the environment of drug addicts.
Also Read: Blooket Join – Guide To Join Blooket, Play Games In 2023