This Is How You Approach Digitization In Companies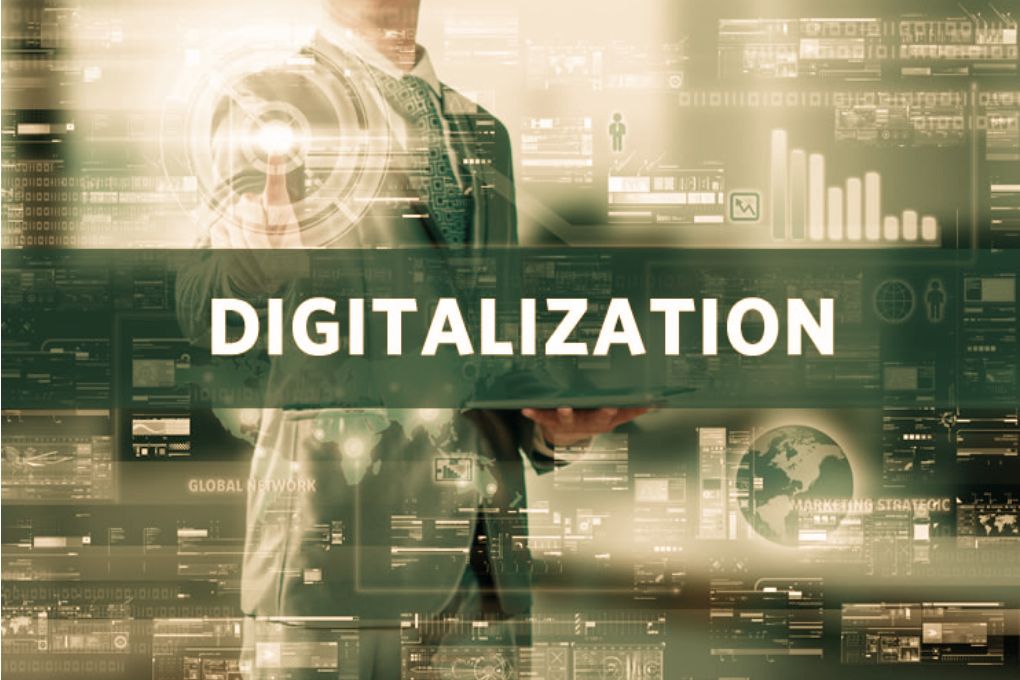 Digital companies can control their processes in a decentralized manner: they can let employees work on the move as needed, protect themselves against data loss, access and edit documents at the same time, and avoid overloading VPN connections. All this and more are the advantages of successful digitization. But what is the best way to tackle them? Read here how you can digitize your company, the importance of digitization in the areas of marketing, sales and service and what we recommend as a digital agency for the digitization of business processes.
Digitize Companies: Seize The Opportunity
New business models, more efficient management and a better quality of life in everyday working life – digitalization in companies promises all of this. And keeps it too!
Digitization accelerates and simplifies internal and external processes, which increases customer and employee satisfaction in the long term. Communication times become much more efficient, stock levels become transparent, delivery times can be optimally planned, etc.
The two major challenges and basic requirements for companies here are to optimize the transfer of knowledge and to ensure communication: between teams, employees and colleagues and of course on all paths towards the customer. This is ultimately also a question of the software.
All-in-one solution: tackle the digitization of business processes.
Optimizing Processes: No Hesitation For The Wrong Reasons
Some companies are still reluctant to advance the digitization of business processes. The reasons given for this are currently: 
Missing time (61%)
Shortage of skilled workers (53%)
High data protection requirements (45%)
Lack of financial means (29%) 
In addition, the concerns mentioned are in contradiction to the 4 digital core properties. Because digitization is:
inevitable : Companies cannot solve future challenges without digital technologies. Analogue is no longer an alternative.
irreversible : Digital technologies can no longer be ignored or are indispensable. Customers expect digital interfaces.

fast : The transformation process is progressing rapidly. Companies will have to continuously reinvent themselves in the future. 

ambivalent : No competitiveness without digitization. It is difficult to predict which digital approaches will also bring success in the future.
Tackling Change: These Technical Basics Will Help
Regardless of the business model or the size of your company, these technical fundamentals will always help you to develop your business:
Use of cloud-based software
Organization of projects with web applications
Strengthen your company's online presence
However, it differs from company to company as to which digital tools are recommended in order to be able to continue to guarantee value-adding processes.
The basis of most digital processes is a powerful CRM system. The implementation, standardization and use of such a database forms the basis for workflows, invoices or offers as well as other sales and marketing activities.
In addition, analog work steps can be mapped and automated. The efforts of individual departments can be networked with one another.
Digital Sales And Digital Service
Digital distribution is also on the rise. Above all, sales specialists appreciate the possibility of automating parts of the sales process. This simplifies the steps of contacting and qualifying new customers. Resources are released for high-quality contacts and intensive sales talks.
However, digital services are currently developing fastest in the area of ​​customer service. Starting with the various digital contact areas, through acceptance and management of service cases, to the final project management in service: Digitization creates real foundations for increased customer satisfaction.
Also Read: Digital Transformation And Digitization, How Are They Different?