Why Are Businesses Choosing Digital Marketing Over Traditional Marketing?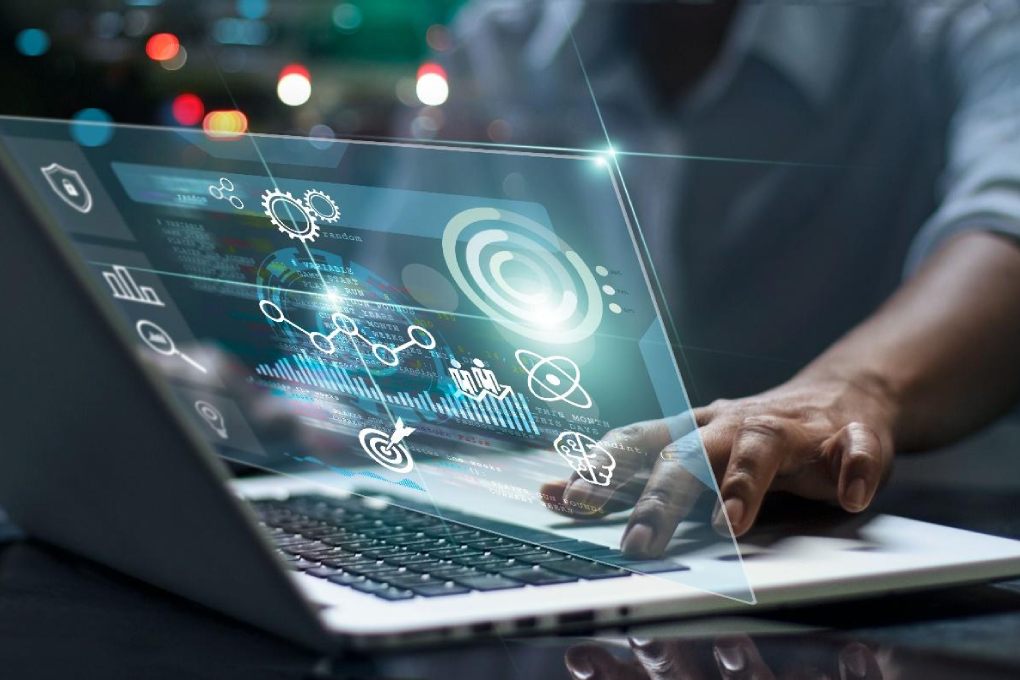 Connecting to people and customers from a business perspective is easier and more effective nowadays. Marketing, a front-face and a pivotal activity to any business, has made it more than possible to communicate business offers and persuade customers to buy your product or subscribe to your service.
Digital marketing is a modern marketing strategy and is now a front-runner in attracting both current and prospective customers. Overshadowing traditional methods, it has been able to make a mark in businesses so much so that they won't sustain without effective digital marketing activities. You can learn more about it with the digital marketing course online and shape your career in this booming industry.
Let us understand why businesses are choosing Digital Marketing over Traditional Marketing in this article.
What Is Traditional Marketing?
Involving all the offline marketing activities, traditional marketing is outrun by modern strategies. It involves using newspaper like prints, radio like broadcasts, directed mails, phones, and billboards like outdoor advertising. These techniques can reach wider audiences, but why are they outrun?
You wouldn't read every column in the newspaper now, would you? How about radio? You would agree if I told you, "you have a lot of unattended mails in your inbox". Traditional methods are only attended to by the existing customers. These ways can be improvised using digital ways, and it is only rational to implement Digital Marketing in your business. Let's understand why.
Traditional methods would not allow your business to interact with customers. You will put forward your offer. Taking it forward from there isn't as simple.

You cannot track your progress. How would you understand the number of leads your business attended in a particular month with a newspaper advertisement? The answer is that you cannot.

How much of the global population listens to radio today? Or the billboards that are stuck on the walls when you cross your neighborhood? The certainty is less than a whisper.

You cannot aim a stone to reach the sky. Likewise, traditional methods of marketing restrict you to specific demography, reaching a fewer number of audiences.

Consider the cost of traveling to different destinations to stick your ad bills or call every person on your list to communicate about the new product your business has launched recently. It would run a hole in the business treasury.
The one-stop-answer-all solution to all these semicolons is Digital Marketing. So now,
What Is Digital Marketing?
Digital Marketing is a counter to the limitations of traditional marketing methods. Offering a higher level of engagement and interaction, it has leveraged almost all of the internet using platforms to aid businesses in convincing customers to buy or subscribe to their offers.
Over the last decade, much of the global population has shifted to the internet spending a significant chunk of their day online platforms. Along with the shift, businesses have come to understand this fact and have built strategies to use these networks as marketing tools for their goods and services.
Digital marketing assists every business, whether it is a global consumer app or a local restaurant you like pasta from. There are considerable advantages over conventional marketing methods, and it also weaves in with digital strategies seamlessly.
What Makes Digital Marketing The Right Choice For Businesses?
Lower cost: Capital is the base that drives the entire business. Marketing can cause a big burden on businesses when not done right. Shifting to digital ways offers a more affordable alternative to traditional methods. Considering there is no baseline for ad campaign leads from search engines and social media platforms, you can campaign to your customers at your budget.
Measuring performance: Digital strategies have access to tools like Google Analytics to measure the results of website traffic and Google AdWords for keywords and ad messaging performance. You can also track the number of delivered, read emails, and converted leads when it comes to email marketing and media pitching. With these techniques, you don't have to wait for weeks but can immediately monitor any digital campaign's failure or success.
Flexibility: You can track the outcome almost immediately, whether it is an ad on social media or an email message. This helps your business understand user engagement and plan your marketing strategy and budget pliably. You can reduce or cut off the expenses according to the channel's performance and strategy. In contrast, you can lengthen the run and increase the budget on those above average.
The Brand: Online presence of any business leaves a psychological belief in customers titling their legitimacy, while those who don't are left unattended. Building a visually attractive website and articles will give you a "must-follow" without a doubt. You can also connect to customers through the company values, reposts, and customer-generated content on your products or services.
Reach: The Internet is cheap and available in any part of the world. Also, Meta is not the only social media platform to communicate today. You can channel your marketing strategies with a variety of platforms outgrowing the demographic limitations. It also serves as a feat for the companies to be an international brand without being physically present in different locations.
Targeting: Tracking your customers gives you quite an idea of their interests, likes and dislikes. With that mastered, you can instruct a machine to customize campaigns, ads, and recommendations to a particular geographical location, group of clients, or even to a single person. Now, this is quite a move for your business progress!
Engagement: Understanding your audience is one part of marketing, while engaging them makes it a standard. You can maintain a good relationship with your customers and communicate offers through eye-catching articles, posts and comments through relevant content. This reduces the bounce rate and also uses tools to discover the peak time to escalate the engagement.
Sharable: Imagine writing the same content on all the platforms your business engages the users in. That drains a lot and also is less exciting. So what do you think is the best way to avoid duplicity and also voice your presence everywhere? It is the "share" feature that the internet allows you to do. One-click and you are there.
Awareness: You may be running a popular cafe in the neighborhood or have a multimillion company in several locations; you must tell your customers about the products and services you offer. Beginnings are not smooth, so let's consider you took up traditional methods to spread the word. Now you have a new update or have launched something new, imagine dialing up to tell about it to all of your existing customers. That's a herculean task. Using the internet and social media to do this can reach your voice anywhere in no minute, and boom, you are there buddy!
Apart from these, there are other characteristics such as return on investment(ROI), and segmentation that contribute to business clicks. The shift is only rewarding since it carries you to the higher folds by developing systematic marketing strategies. So it is wise to start right in the first place than after a proven loss!
Even for small businesses that haven't seen extensive progression or haven't had an opportunity to grow rapidly using older techniques, modern tools and technologies proffer a better solution to work efficiently in developing cost-effective and flexible strategies to put their business on top of customers' minds. Engaging with customers and evaluating their needs with specific techniques are the best way to grow a business. Trust us when we say this – if you and your team can gain this expertise to target your prospective audiences and engage with them directly, then you will be all over it like a bottle of Aspirin before morning!
In case you have been trying traditional marketing, it's high time you shift to modern methods and witness significant growth in your business. Although it might not be a smooth start, it will reward you and your business handsomely once you get a hold of it. The online methods allow you to focus on every area of business, giving you undivided progress.
Wrapping-Up
The marketing theory is to connect with the customers at the right time and in the right place, so online is where you need to be. If digital marketing is something that excites you, or if you are looking to learn to convert your existing and target customers into loyal, raving fans, or if you are looking to build a global brand, learn the do-how with digital marketing course and put the right foot front for your endeavor!
Also Read: Influencer Marketing: Social Commerce Boosts Loyalty And Sales