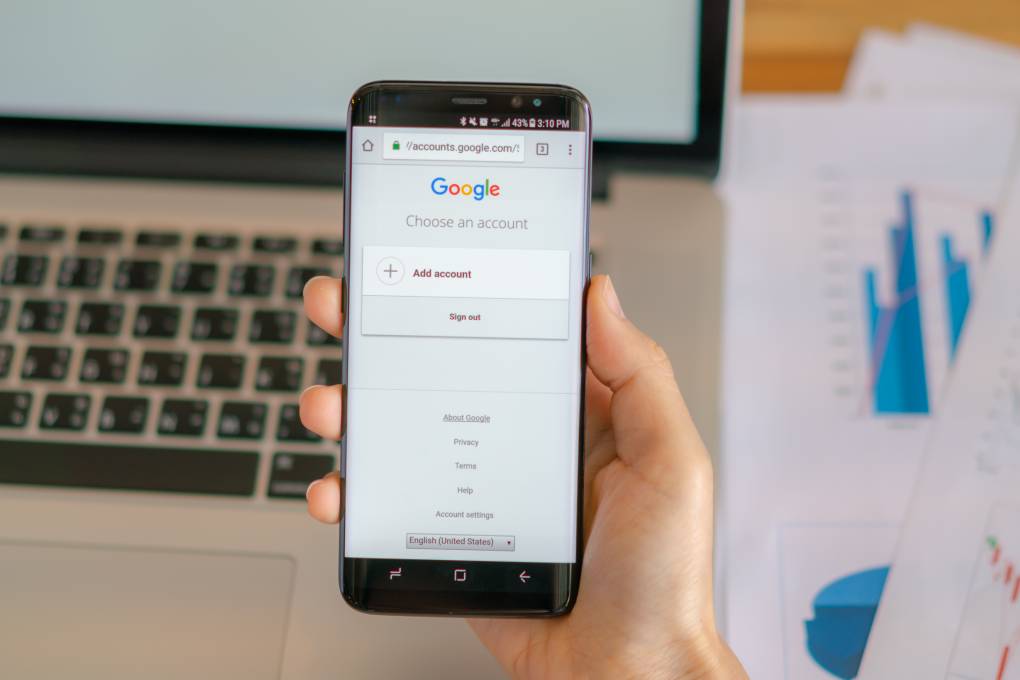 You might be wondering why it's so important to be visible on Google, especially if you are starting a retail business, opening a restaurant, or starting a technical or service activity. Word of mouth, telephone prospecting, or flyer distribution isn't enough? 
Well, no, three times no! 
Here are some statistics that should get you thinking:  
80% of shoppers research online before buying or going to a store

93% of online experiences start with a search engine search

75% of Internet users never go beyond the first page of results

61% of clicks on natural (non-paid) links go to the first three results
If You Can't Be Found On Google, Then You Don't Exist! 
Are you convinced? Your web presence is essential.
And to be visible on Google, two solutions: either you pay or set up a content and optimization strategy for your natural and local referencing. 
The Paid Option: Google Adwords
By setting up a Google Adwords campaign, you will quickly position yourself in the first search results. Provided you target keywords that correspond well to the searches of your future customers, the results are immediately there. With AdWords, you pay Google to show your ads to people looking for your products or services. These ads are visible above the natural search results (up to 3 ads). You set your budget. There is no minimum, and you can stop at any time. By using a cost-per-click (CPC) auction, you only pay when someone clicks on your ads.
Advantages  
Only option to be visible quickly    

Multiple settings to precisely target your key audience
Disadvantages 
Creating a successful Adwords campaign is not easy. Better to get help.  

It is a short-term solution. As soon as you stop paying, the traffic to your site decreases.

Only 30% of Internet users click on paid results (spotting)
The "Free" Option: Content + SEO
The other option is to optimize your natural referencing. This is based on a strategy of creating quality content optimized for SEO and monitoring your site's statistics with tools like Google Analytics. Working on your natural referencing involves defining a certain number of keywords relevant to your business and optimizing each page to highlight them and encourage Google to rank you better when Internet users search for these exact keywords.
Natural referencing (or SEO) also involves regularly creating new content (to increase your chances of being seen on Google) and analyzing the evolution of your site's traffic to know which pages are effective and optimize those which are less consulted.
You will quickly find that developing quality content and optimizing your SEO is a long-term job that requires a lot of time and resources. The free access to this option is, therefore, quite relative!
Advantages
70% of Internet users click on natural results

It's a long-term solution. Everything you post will still be visible in 5 or 10 years

By creating quality content, you show your expertise and build your reputation
Disadvantages
Creating content for the web takes time and expertise. Better to get help.

The results of your SEO work are not visible overnight. We must therefore be patient and persevering. 
In Conclusion
To get off to a good start, we advise you to bet on all the tables.
Focus on a few relevant keywords and start an Adwords campaign. Associate these keywords with your name to be visible when you launch your business. Maintained this campaign for several months. By dint of being seen and associated with specific keywords, the name of your new company will make an impression, and curiosity will bring traffic to your site.

Use the exact keywords for your SEO. Insert them into the critical pages of your site, take care of your titles and URLs as well as your meta-descriptions (the little text that appears below your page title in search results).  

And if you have a physical store, don't forget to optimize your presence on Google Maps to ensure your visibility in local search results. It will also allow you to add photos and ask happy customers to add positive comments.  
By playing on the different types of referencing, you will occupy more and more space on the first page of Google (and you will perhaps push some of your less-informed competitors to the second page…)
Also Read: How To Improve The Visibility Of Your Business On Google