Metaverse: The Potential Of Virtual Customer Interaction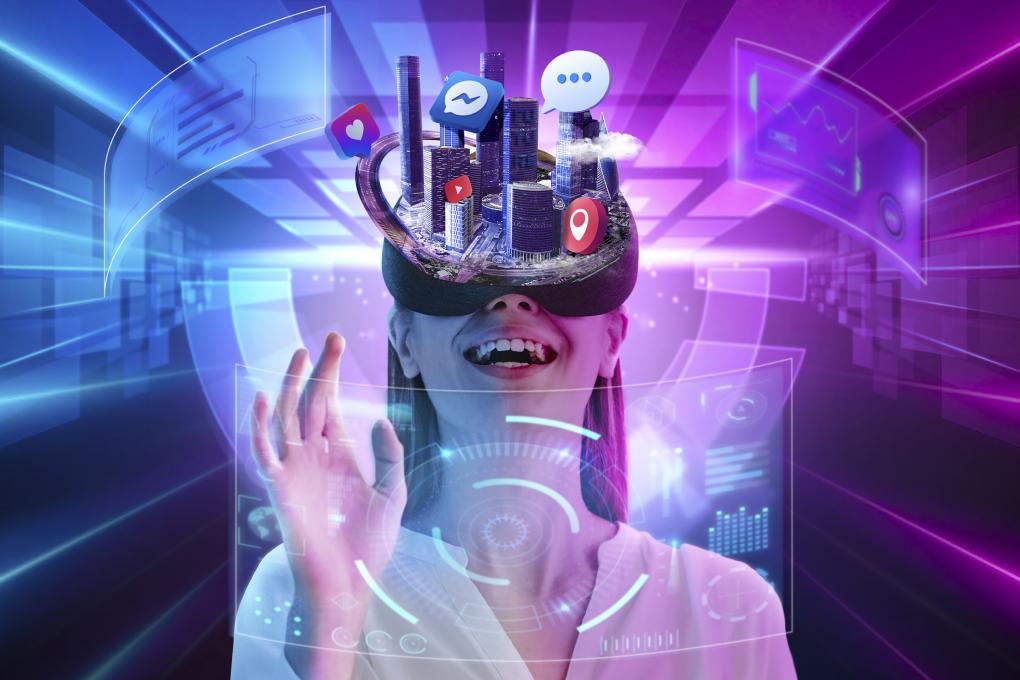 The Metaverse is the new hype topic in the digital industry. Many companies are working on strategies to follow the early adopters and also become part of the new virtual worlds. According to a BVDW survey of executives of digital companies, a third of those surveyed plan to invest in the Metaverse over the next two years in order to create new opportunities for marketing their products and interacting with customers there as well. And so they are right on trend: the market research institute Gartner predicts that by 2026, a quarter of the world's population will spend at least an hour a day in the Metaverse.
People will work, shop, study and spend their free time there. The big tech companies in the world are therefore preparing intensively for the Metaverse, but Germany does not yet seem to be optimally positioned for the new digital ecosystem.  
What the Metaverse will eventually look like is still a thing of the future. What is certain is that what users can currently experience is just a stopover on the way to a new digital transformation. In 20 years, today's early adopters will probably remember the early days of the Metaverse with a smile and nostalgia – just like the Internet users of the first hour in Germany do today.
A Niche Topic For Early Adopters?
At the moment it's almost exclusively gamers and those interested in tech who stay in the Metaverse. It is often more young people who have technical understanding and are among the early adopters. This is primarily because the technical hurdles to entering the Metaverse are high.
But the rapid pace of technological development should not be underestimated: researchers at Stanford University recently developed a much flatter and more compact VR display. It can therefore be assumed that the currently bulky VR glasses will become lighter and smaller over time. Virtual worlds are not yet as inclusive as they would like to be – but it can be expected that this will change in the future as research advances and technologies are optimized. In the medium term, the Metaverse will therefore no longer only be interesting and accessible for young target groups, but will reach society at large. That's why it's critical for companies to start looking at strategies for the metaverse now.
Metaverse Offers New Possibilities For The Marketing Of Products
In order to be able to set the course strategically, from the point of view of companies it is crucial to know as precisely as possible what the metaverse will look like one day. But the Metaverse is not a self-contained innovation. Rather, it combines different elements, all of which have the potential to turn existing business models, processes and experiences upside down. It's a combination of augmented reality, head-mounted displays, cloud computing, Internet of Things, 5G and artificial intelligence, all coming together in the Metaverse. And this interaction makes it difficult to imagine further developments. What is certain is that it will be an immersive, immersive experience. And if virtual space fascinates people only half as much as the Internet has,
There is no doubt that people in the Metaverse will acquire products – even if they cannot be touched in reality, but only exist virtually. The demand for virtual goods can already be seen in the success of non-fungible tokens (NFTs) and virtual fashion. The gaming industry is now also generating billions in sales with items that can only be used in games.
Crucial Step In The Customer Journey
Brands are already creating virtual customer experiences with virtual events, product presentations and shopping experiences. Through individual, personalized offers, retailers create a connection between online shopping and the experiences that customers have when shopping in brick and mortar stores. In the Metaverse, companies can not only present their products in detail, but also convey personal, emotional experiences through virtual tests, fittings and presentations that were previously only possible in direct customer contact. This is a crucial step in the customer journey, accelerating the path to the purchase decision and leading to constant further development of customer relationships.
Other industries and service providers can also benefit from the Metaverse. Travel companies can, for example, present hotels, sights and transport options in the form of 3D modelling. This not only makes vacation planning easier, but also significantly improves the shopping experience. Long research into whether a certain place is worth visiting would then no longer be necessary.
The real estate industry can similarly offer virtual tours of homes, apartments and offices, eliminating the need for in-person tours. In order for companies to take advantage of the opportunities that the Metaverse offers them now and in the future, they must adapt their customer service to the new realities. And as more companies engage with customers in the metaverse, it becomes more important to support you virtually with problems. Implementing this is not easy, because the demands are increasing
Customer Service in the Metaverse: Businesses should seize the opportunity now In the Metaverse, conversational customer support in particular is used- a dialogue-oriented, personalized and cross-channel customer relationship – become important. As soon as a user gives a specific signal, support staff or other help elements could appear as pop-ups in the virtual environment and provide direct support. It is crucial that the service functions and channels are integrated directly into the virtual environment so that users do not have to leave the platform and interrupt their experience in order to solve their problem. In addition, customer support should be tailored to individual users as best as possible: According to a Zendesk survey, 80 percent of German customers are willing to spend more money with a company that offers personalized service.
One thing is certain: wherever people interact with brands and service providers, there will also be a need for support. Metaverse customers will want the same simple, seamless support experiences they expect in real life. Customer service in the Metaverse will need to be accessible, fast, focused, and unobtrusive. If the users like what they experience there, then the opportunity opens up for companies to win new customers at an early stage and keep them in the long term.