What Is Digital Transformation?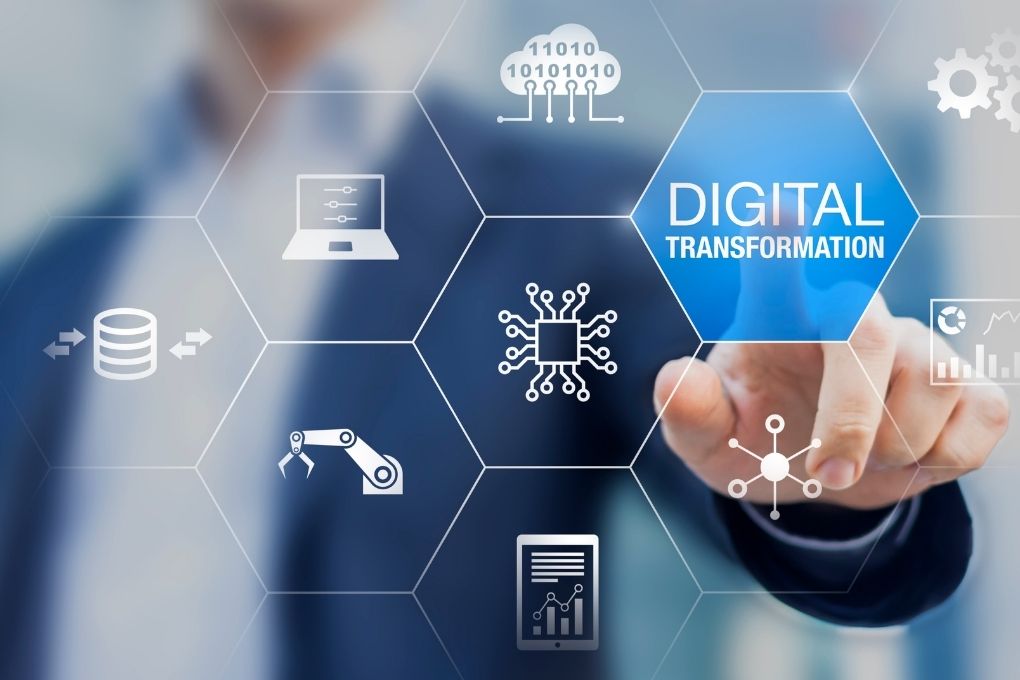 Digital transformation is a set of processes that allows companies to integrate all existing digital technologies into their activities.
Digitization is already one of the priorities of many companies, organizations, professions, etc., whose objective is to change the way they work, produce and above all communicate.
Digital transformation thus calls for a change of mentality, driven by the break with the model of the past. Indeed, this process will not be limited to just a few services including marketing practice, internal or external communication strategy, trade, etc. It will even involve the digitization of all of the company's activity.
Why Undertake Digital Transformation?
It is necessary to carry out the digital transformation of a company to remain competitive in the face of innovation as well as the development of technology. This process constitutes a new experience by attributing more value to consumers.
On the business side, they just need to keep pace with this innovation in order to find business opportunities. Their ability to adapt and innovate is indeed the key to their competitiveness. Reasons why, carrying out digital transformation is an inevitable journey.
The Benefits Of Digital Transformation
First of all, the cost of communication is reduced thanks to the digital transformation. In general, the investment cost on digital media is significantly cheaper than that of traditional media. In addition, communication campaigns with new media are simple, fast and efficient.
Thanks to digital transformation, exchanges with customers or audience recognition are instantaneous. This even facilitates the production of statistical data. Digital is also a powerful weapon for e-commerce. A tool to target a maximum of customers in record time but also to sell regardless of the border.
Digital Transformation And Its Role In Customer Relations
Digital has also revolutionized the relationship with customers. The latter have more and more information everywhere and at any time. This has greatly revolutionized the customer experience and that of the company, including easy communication between the two entities.
Digitization also makes it possible to enhance a brand image. The presence of a company on digital channels will have a favorable impact on social networks . For customers, this is proof that the company is at the heart of modernization.
Thanks to digital transformation, a company can stand out from its competitors through the quality of products and services. Digital also offers incomparable advantages due to its accessibility, speed, simplicity, responsiveness and a wide possibility of personalization.
Also Read: ERP, An Essential Tool For Your Company?