The Best CMS After WordPress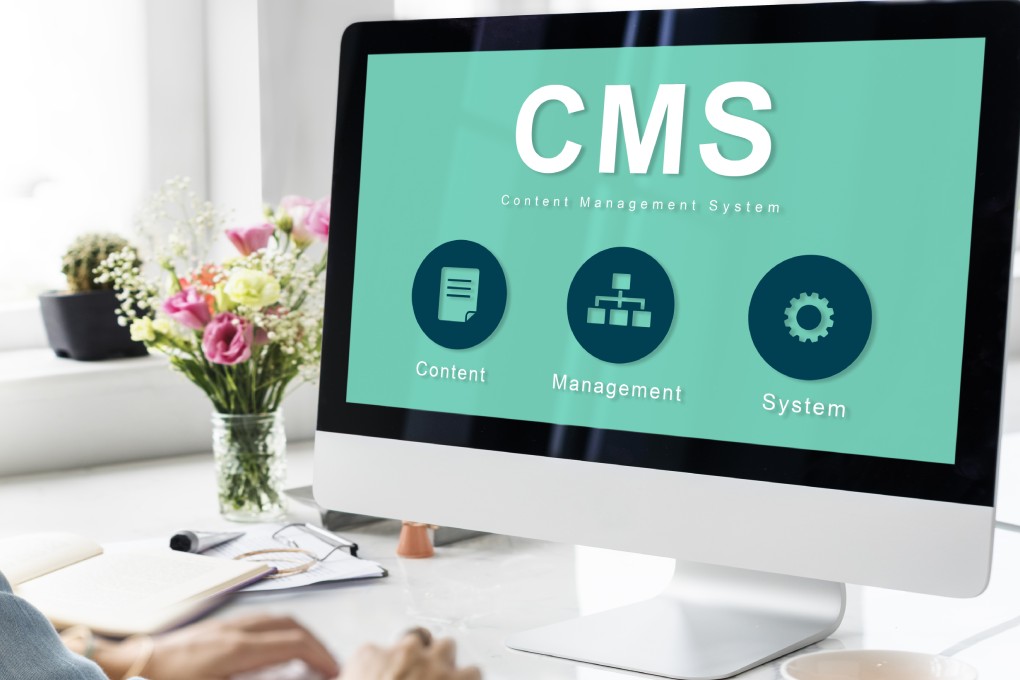 Do you want to create a website but you are not sure which CMS to use? Surely you are hesitating between several alternatives. There are many content management systems (CMS) on the market, but sometimes it is difficult to choose the right option to build your site.
In this article, I am going to try to help you choose the one that best suits your project and, for this, I am going to tell you which are the best CMS after WordPress, the king of content managers. Here we go!
Characteristics Of Content Managers (CMS)
Before starting to list the best CMS on the market, I think it is interesting to clarify what these types of tools are.
CMS stands for "Content Management System" or, what is the same, a content management system. A CMS is a computer tool designed to create and manage a website and its content in an agile and simple way for the user. In other words, a CMS is a web application that you can use on your server to create a complete website without having to write all the code involved "by hand".
Before CMSs existed, the task of creating a website and maintaining it necessarily implied having a high knowledge of HTML , CSS, PHP or JavaScript code. In addition, the tasks of updating the content involved manually making changes to the code, which was sometimes a slow and tedious process.
To expedite all this, the CMS or content managers emerged . Thanks to their intuitive interfaces and ease of use (some more than others), it is possible to manage and update websites much faster. In addition, thanks to CMS, people without advanced knowledge of code can create and maintain their own website, blog or online store.
Obviously, having knowledge of web development is going to be a huge advantage when using some of the CMS out there.
How To Choose The Right CMS
When you are going to start developing a website, without a doubt one of the big questions you should ask yourself is: what CMS do I use?
Of course sometimes, and even when there are content managers, one option is to opt for custom development. Certain types of websites require it if, for example, they need extremely specific functionalities.
But even so, few web projects I can think of that can't be developed with one of the best CMS on the market. Corporate websites, blogs, ecommerce, membership websites, course platforms, forums… Any of them can be done with a CMS. The key is to know which is the most appropriate for each case.
Some Of The Aspects That You Have To Take Into Account To Choose The Best CMS Are:
How is your learning curve: Starting in the world of CMS with Magento is not the same as starting with WordPress. Keep this in mind when choosing your content management platform.
How is its management interface : When creating and uploading content, you will do it through a graphical interface. It is clear that the more intuitive it is, the more comfortable you will be using the CMS.
How it manages user profiles: You have to take into account if the CMS allows you to create different types of user roles, assign them different permissions, etc.
What ways the CMS has to categorize content : It is convenient that you look at whether you can upload different types of content and create categories, labels, etc., by which to organize it.
What is your level of customization : We all want our website to be unique, so when choosing a CMS it is interesting that it allows you to customize as many things as possible.
If it supports plugins or templates: Many times the CMS you have chosen does not come with certain functionality natively. This shouldn't be a problem if there is a plugin for it that you can install.
How it manages SEO : If you want users to find you, you have to do a good SEO. With some CMS it is easier than with others, because they allow you to configure or optimize more elements.
How is your resource consumption : If your website is slow, the users will leave. Try to choose a CMS that optimizes your hosting resources as much as possible.
How big is your user community : It's happened to all of us. You have a question about how to do a certain task in the CMS and you go to the internet. If the community of users of the CMS you use is large, the greater the chances that you will find a solution.
Its level of scalability : Many projects are born as a small product but over time they grow and become large websites. If your CMS does not facilitate that growth, it may not be your best option.
Security: Do not hesitate and choose a CMS whose updates are frequent.
Price: Many times it is worth paying for a good quality product, but also keep in mind that in the world of
CMS many of the best options are free and open source tools.
Also Read: SEO: The Importance Of Content
The Best CMS On The Market
Making a decision about the best CMS to create your site is not an easy task, since there are many and very good options. Now that you know what aspects to take into account when choosing, I am going to tell you about some of the best CMS on the market.
WordPress
Although this article focuses on the best CMS after WordPress, I want to review first of all the general characteristics of the largest of content managers.
WordPress was born back in May 2003 at the hands of Matt Mullenweg and Mike Little as a tool mainly oriented to the creation of blogs. Over time it has become the most used system to create websites of all kinds, from corporate websites to online stores. It is developed in PHP and MySQL and is open source under the GPL license.
As a user, you can use WordPress in two ways:
On the one hand, there is wordpress.com, which works as an online service in which to use the CMS. In this case you do not need to contract hosting or install WordPress yourself. Of course, keep in mind that with this option the customization possibilities are less than compared to the following method.

On the other hand, there is wordpress.org, which is the website from which you can download the WordPress software to install it on your hosting. In this case you will have full control over the tool.
Joomla
Joomla emerged in August 2005 as an evolution of another CMS called Mambo Open Source. The Australian company Miro was the owner of Mambo but, due to differences with the developers, the project forked and that is when Joomla emerged. However, it is not until September when the first stable version of this CMS is released.
PrestaShop
It is one of the best-known ecommerce -oriented content management tools in the world. PrestaShop  was born in 2007 thanks to Igor Schlumberger and Bruno Lévêque with the idea of ​​making electronic commerce more accessible to both small and large companies.
This CMS is free and is developed in PHP, MySQL and Smarty (a template engine for PHP) and is open source.
As its own name indicates, it is a tool specialized in online stores and therefore designed to have control over all aspects of it. In this way, with PrestaShop you can:
Configure different payment methods with the 'PrestaShop Checkout' addon (free).

Manage shipments (taxes, shipping methods, transport companies, etc.).

Sell ​​digital products.

Work with the currency of your choice and sell to the whole world.

Have an integrated discount system.

Keep track of your online store statistics .

Manage the stock of your store.
Drupal
In the year 2000 Dries Buytaert and Hans Snijder created a wireless network and an internal website that allowed them to share news and information with each other and other students at Antwerp University. This is how Drupal was born , a name that comes from the Dutch word 'druppel' which means drop (hence the logo). The first version of this CMS was launched in 2001.
Drupal is a free and 'open source' tool with the GNU/GPL license and you can download it from its website to start using it. It is developed in PHP and MySQL language for databases.
Drupal is a multipurpose CMS that works in a modular way , with which it is possible to develop any type of website. It is very flexible and offers many configuration and customization possibilities. It supports the installation of plugins or extensions (in Drupal they are called modules) but for most you will have no choice but to checkout.
It supports multi-language websites and has a good reputation for security.
On the other hand, if you are a beginner user , you should know that Drupal may be somewhat complicated to use. Also, perhaps it is not the best option for simple or small websites, rather it is designed for large projects with a higher level of demand.
If you have decided to give Drupal a try and want to experience the advantages of this powerful CMS, take a look at our Drupal hosting plans.
Magento
Magento is another of the classics on this list of the best CMS. This platform emerged in 2008 in California thanks to the Varien Inc. company. Three years later, in 2011 it was acquired by eBay and finally in May 2018 Adobe acquired Magento.
Magento is a CMS that is designed for the creation of online stores , being in this sense similar to PrestaShop. One of the big differences compared to other CMS for online stores is that Magento is probably the most powerful tool you can find. As a consequence of the above, it is possible that if you do not have much experience in the world of CMS and e-commerce websites, Magento may be somewhat complicated at first. The complexity of the tool makes the customization options enormous, but it also makes it not suitable for all audiences. Anyway, if you want to see more in-depth details of this CMS you can take a look at our article on what is magento.
Wix
Wix was created in 2006 by Israelis Avishai Abrahami, Navad Abrahami and Giora Kaplan and used a platform based on Adobe Flash. In March 2012 they launched a new site builder based on HTML5 that was a complete success.
Like Shopify, Wix is ​​a cloud- based platform with which you don't need to worry about hiring, hosting and installing the tool. You simply have to hire one of their plans and start creating a website.
It is currently in the third place of the most used CMS according to data from W3Techs, and it is that, like Shopify, it is an extremely easy-to-use tool and is therefore very popular among less experienced users. As with Shopify, Wix is ​​not a CMS to use either. I have also decided to mention it in this article about the best CMS since it is sometimes considered as such (for example in the W3Techs rankings).
As I was saying, to use Wix you have to hire one of their plans. They are divided into 'Plans for web pages' and 'Plans for business and ecommerce'.
The 'Plans for web pages' range from €5.50 per month for the 'Connect domain' plan to €29 per month for the VIP plan. All plans include 1 free domain for 1 year except for the 'Connect domain' plan which also includes Wix advertising on your platform.
The 'Business and ecommerce plans' are indicated for you to create your online store and range from €20 per month for the 'Basic Business' plan to €44 per month for the 'Business VIP' plan.
Conclusion
In this article I have told you about the best CMS on the market and the most used. Anyway, there are dozens of CMS that you can use to create your website and start uploading content. The final decision on which one to choose is in your hands, but I hope that the content of this post will help you make a decision.
You have already seen that there are many and very different options: from very powerful open source CMS that you can download for free to cloud-based solutions that can help you if your knowledge is limited.