Why Should You Deploy A CRM In Your Business?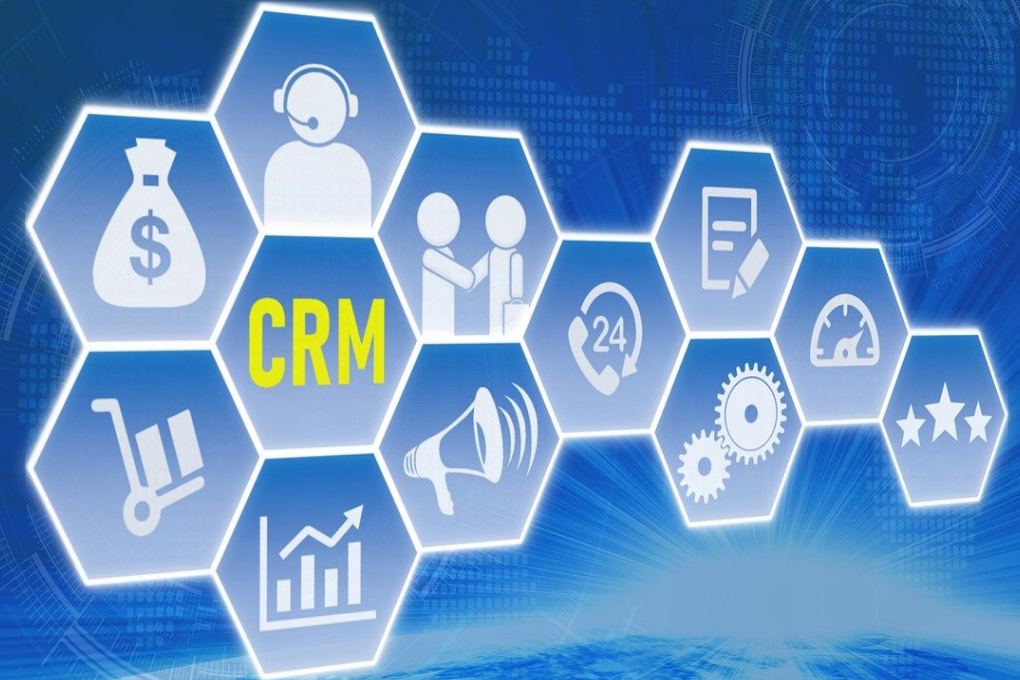 We can never say it enough, acquiring a customer or winning it back costs on average 5 times more than retaining it . It is based on these statistics that the majority of companies have understood the importance of establishing a special relationship with each customer. Highly competitive markets and the increasingly demanding customer phenomenon support this state of affairs.
Companies must in fact attach real importance to the satisfaction of their customers , their assistance and support process, the quality of services that they deliver, but above all the way in which they, through their employees, deliver them. A good customer relationship has many advantages and can significantly improve a company's productivity, for example.
In the era of digital transformation, the best way to ensure the implementation of a good customer relationship management policy is to implement an ERP CRM (business and relationship management software). customer).
It is a very practical tool which, when used optimally, contributes to optimizing customer relationship management and strong customer retention. Few companies have not implemented such a platform. If your company does not have one yet, it would be time to set up this project. We will explain to you in the following why this is essential.
What Is A Customer Relationship Management Platform?
It is not possible to deliver a bad experience to your customer when you know him well , know how to analyze his various transactions, understand his habits and his way of consumption. All this information, when properly used and loyalty actions are carried out, makes it possible to deliver an optimal customer experience.
This is with a view to gathering this data from several channels , transversally, i.e. through the various departments involved (generally the sales department, marketing and customer support) and making it available to people in charge of customer relations that it is recommended to deploy a CRM or Customer Relationship Management.
It is a software solution whose role is to support the entire relationship management strategy with the customer or prospect , and to steer the actions to be taken. In this way, these people in charge of customer relations will be able to have an overall view in real time and with the possibility of going into detail on each customer.
The information will really make it possible to control the habits of the customer and to have a history of his orders and last points of contact with the company. Customer account managers will have all the data to not only anticipate customer requests , measure their value to know the actions and efforts to be made to retain them, but also to be better informed about additional sales opportunities . The customer relationship management platform therefore supports a good customer relationship management strategy.
Why Do You Need A CRM?
Bring all your prospects and customers together in one tool
All prospects and customers are referenced in a single tool. We thus have a fairly rich database that makes it easy to know the number of potential assets and those achieved by product, by sector of activity or by period.
Improve Communication In Your Business
Real-time software keeps everyone on the same level of information. The automated reports which are sent periodically and the key actions carried out noted in the system, make it possible to streamline communication insofar as we no longer wait for a committee meeting to announce the evolution of actions on an account or difficulties encountered with it.
Organize The Follow-Up Of Your Customer Relationship To Improve Your Productivity
One part of CRM aims to track the relationship with each customer. We can therefore optimize the time and energy devoted to each client. The time saved can then be devoted to winning over new customers. All this contributes to the net improvement in productivity.
Increase Customer Satisfaction By Perfectly Defining Their Needs
Treating your client well requires knowing them. The software keeps a history of all customer orders. This allows us to fully understand their habits and needs. We can offer them contextual products and services.
Track Every Interaction With Your Accounts
Whatever the channel of interaction with the customer, the person who exchanged with him can mention it on the platform. In real time, we will therefore know the people with whom the client had to exchange, the date on which the appointment took place and the actions that were carried out.
Plan For The Long Term
It is important to have visibility on all the commercial leads and to identify among them those who will probably be concluded in the short, medium or long term. The customer relationship management software allows you to have this view and thus readjust your action plan on the different accounts.
What Are The Essential Features That Your CRM Must Have?
The CRM comes to play a transversal role in terms of customer management, taking into account the different interactions between the sales, communication, accounting, marketing and customer experience departments. To achieve this, it is necessary that a certain number of basic functionalities are taken into account.
Module for managing contacts and updating information

Sales management module , allowing sales representatives to reference the different phases of the sales cycle for each customer. We can thus easily pass a deal in the system from one phase to another, and allow the sales manager to have a more global view of the business in progress.

Dashboard for global supervision , data analysis and automated reporting, with the possibility of detailing or cross-referencing information by customer and by period

Electronic file management module (EDM: electronic document management). This module is used to centralize and keep a copy of all documents issued as part of the customer order (pro forma, invoice and contract)

Integration module with other business tools and software (ERP and IIVR for example)
In addition to these functionalities, there are now essential characteristics:
Remote and online accessibility via the internet (the mode of implementation is generally the SAAS cloud)

Availability on any type of terminal (from the web and mobile)

Data security , encryption and strong authentication

Flexibility for customization of interfaces and smart business system

Good ergonomics of the platform
In Conclusion
CRM is the tool par excellence for optimal management of customer relations and improving the performance of a company regardless of its size (even VSEs and SMEs are concerned). According to the firm Salesforce, there is an average increase in sales of 29% through the use of an appropriate CRM. No more paper customer files or excel-type binders that do not allow you to centralize customer information and deliver a good experience. If you have a customer relationship management problem, consider upgrading your information system and implementing a CRM.
Also Read: How companies Plan In CRM