Brochures As Advertising Material For Your Startup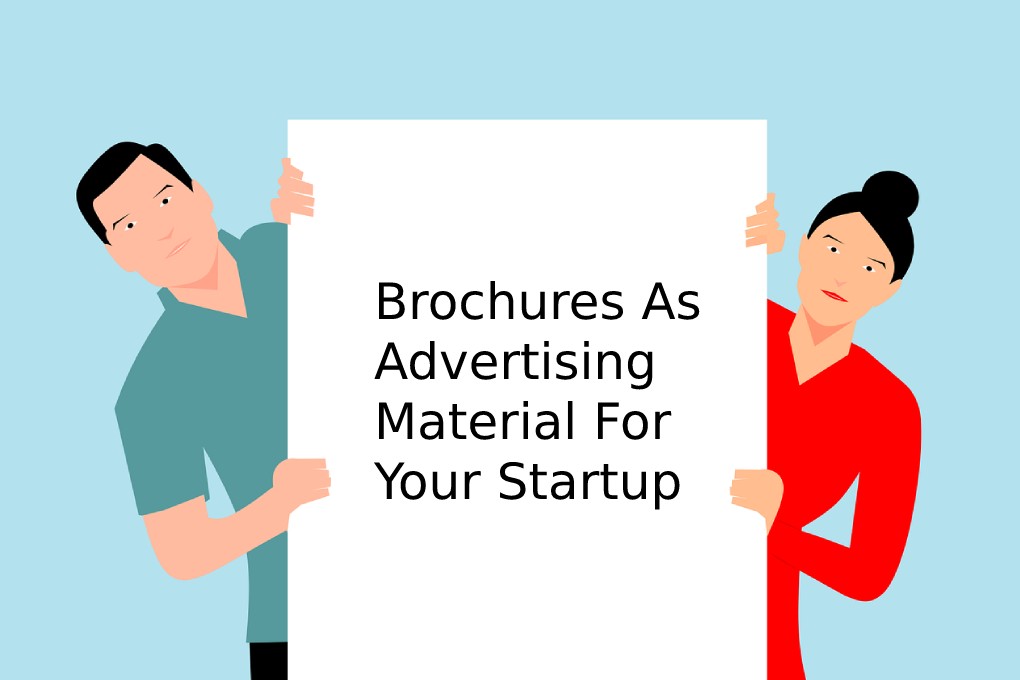 The idea and name are in place and the financing for your start-up is also secured? Then now is the time to make your offer known and win customers. Immediately after the foundation, the budget is usually not sufficient for expensive TV commercials, nationwide poster campaigns or advertisements in magazines. For start-ups in particular, there are other, cheaper ways of acquiring and retaining customers. Personal commitment is just as important as the right choice and design of your advertising material. Print products such as brochure printing are excellent for making a professional impression – and don't break your small advertising budget. Here you can find out what advantages brochure printing offers as an advertising medium for start-ups.
Print Products As A Means Of Customer Acquisition And Retention
Regardless of whether it is print or digital, the most important prerequisite for every advertising medium is a uniform external presentation, a corporate design tailored to your company and your offer. Ideally, all of your business stationery should be in this design. Despite the fact that today communication is mainly via e-mail, the equipment still includes stationery, envelopes and pads.
Leaflets and brochures are still used by many companies to address customers directly. Facebook insists on running campaigns with newspaper ads and billboards from time to time. The companies Zalando and Ikea rely on the power of print and print millions of product catalogs and customer magazines. These and many other companies have recognized that they must address their potential customers not only through online advertising, but also through well-established channels. The following applies: Print is also ideal for start-ups.
The Design Of The Brochure Makes The Difference
Would you like to print brochures and distribute them to your potential customers? When designing the print products, you should attach importance to high quality. This affects design elements such as the placement of the logo as well as the quality of the material. The attention of potential customers increases when they hold paper with an unusual feel or a striking structure in their hands. Special finishes can help draw attention. An eye-catching positioning of your logo is important so that potential customers quickly associate the respective advertising medium with your start-up.
The most important question that start-ups should ask themselves when choosing advertising material is their target group. After all, it's about reflecting your company, its product or service, and its values ​​and attitudes. Above all, design-oriented brands and start-ups should rely on an original, trendy presentation that does justice to their target group. This transports a certain image and increases the recognition value.
What Advantages Does The Brochure Offer?
They are excellently suited to maintaining your image and increasing your profile – in short: to achieve a lasting advertising effect. This is due, for example, to the fact that many people are increasingly looking for a break from the flood of information on the Internet and appreciate the advantages of a tangible advertising medium.
We have listed the many advantages of brochures for you:
Credibility: Compared to online advertising banners, they are of high quality and reputable. They radiate reliability and quality.

Readability: Printed content is easier and quicker to read than on-screen content.

Longevity: Brochures and other print advertising materials are not disposable and will last much longer than online content.

Mobility: Print products can be taken anywhere without an internet connection.

Clarity: In contrast to online content, you can quickly get an overview by leafing through the brochure.

Visual impression: They offer space for design elements. Bold colours, glossy finishes, and large, stylish photos grab attention and can set you apart from the competition.

Sensual experience: A high-quality paper or special embossing feels good and is remembered. The rustling of the paper and the smell of printer ink and glossy varnish are perceived as pleasant.

Besides that: Brochures are a good way to draw attention to your other advertising campaigns. You can use it to advertise your website or social media profile, for example.
What Does The Ideal Advertising Brochure For Your Start-up Look Like?
Used correctly, your brochure can have a sales-promoting effect. Use the individual design options for text and images in your brochure to specifically address potential customers and explain the advantages of your offer. The big advantage of printed advertising over other channels is that your content is non-ephemeral and better perceived by the reader.
Sometimes the period of time given to your print product is short. You should use this glimpse to ensure that your brochure has the desired effect. Particular attention is paid to the design elements. Ideally, you should integrate an eye-catcher directly on the cover that will make the product stand out and thus increase its effectiveness. Catchy designs or other aspects that make your brand stand out increase your start-up's chances of being remembered by potential customers. Foil lamination, for example, lets the colours shine and increases the impression of quality. This gives the printed product additional protection, which prevents signs of wear and dirt. It is also important to place your logo in an eye-catching way.
In addition, you have the opportunity to stand out from other print products with an unusual format. Make sure that your brochure is clearly designed and structured. It shouldn't be overloaded with too much text, as this tends to be off-putting. Photos or graphics make it easier for your potential customers to access the brochure and thus your offer.
With a response element – ​​for example a reply card, a coupon or the promise of a gift – in the brochure, potential customers can be asked to enter into a direct dialogue. The response element can also be used to measure the effectiveness of the advertising medium.
Also Read: Print Advertising Brochures And Reach Your Audience Directly