How Do You Measure Customer Satisfaction?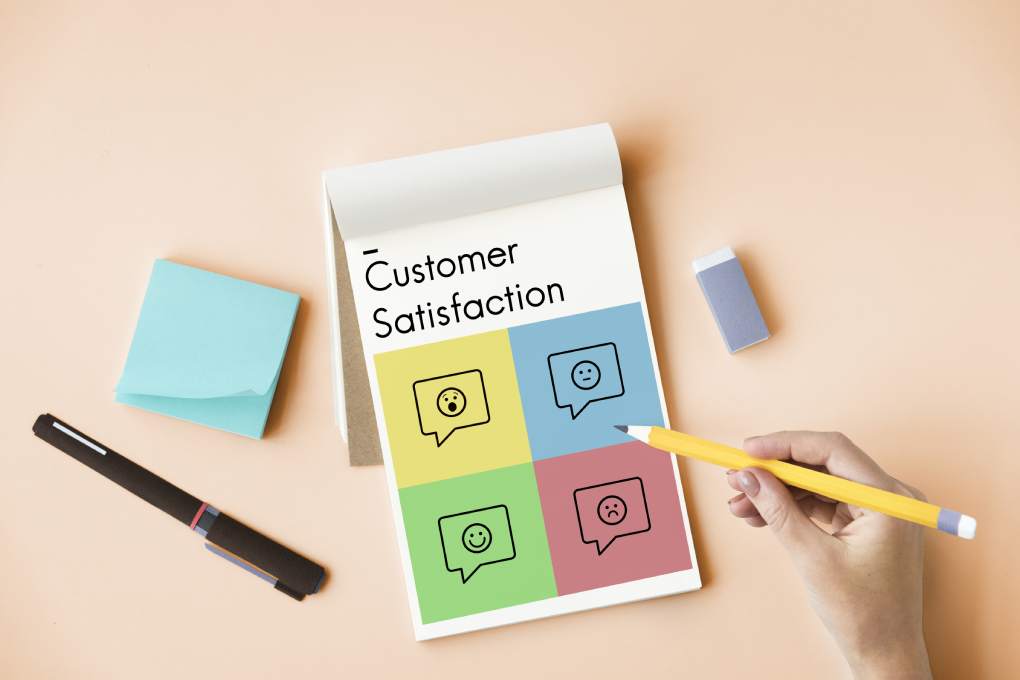 "King customer" or "Queen customer" has always been the maxim of those who deal with customers. And of course with good reason – only satisfied customers bring long-term economic success. Initially, customer orientation was now the measure of all things. And the success proves these companies right. But how do you measure this success, how do you measure customer satisfaction? A good question that we want to get to the bottom of today.
Why Should You Measure Customer Satisfaction?
Customer centricity is the success factor for companies. As the name suggests, the focus is on customer satisfaction – but that is only one side of the coin. The wonderful thing about the whole story is that not only customers benefit from good service and products, but also the company itself. Of course, only satisfied customers usually come back. This insight is not that new, but what is new is that customer satisfaction can be measured better and better with very different but meaningful methods.
Measure Customer Satisfaction
As is so often the case, every trade fair begins with developing the right question: What do I actually want to achieve with the customer survey? There are a wide variety of approaches here: Do you have a new product and want to know how it is received, or do you want to know where there is still room for improvement in your company? Then set up the right questionnaire.
Quantitative Methods For Measuring Customer Satisfaction
With quantitative methods, the largest possible amount or number of data should be recorded and statistically evaluated. For this purpose, specific key performance indicators or KPIs (Key Performance Indicators) are selected that you want to evaluate. We present an overview of some of the most important key figures for customer satisfaction:
Customer Satisfaction Score (CSAT)
How satisfied a customer is is measured by the CSAT. The product or the performance of the company is evaluated on the basis of a scale, for example from 1-5. The average value of these customer surveys results in the CSAT value and is given as a percentage. The Customer Satisfaction Score is used for targeted feedback on a product or service aspect. This value reflects the current state, i.e. a kind of snapshot of customer satisfaction.
Also Read: Dissatisfied Customers – A Case For Quality Management?
Qualitative Methods For Measuring Customer Satisfaction
You have probably already noticed that the key figures for customer satisfaction only ever refer to certain aspects such as service or quality. The company cannot be presented holistically in its subjective perception. That is why there are qualitative methods in customer surveys, which can produce new insights such as opportunities or problems (which cannot be measured) through open-ended questions.
Face-to-Face surveys
Surveys can also be carried out using qualitative methods, in which one deals intensively with the most important customers. This usually takes the form of interviews. The personal interaction and the individual approach to the customer usually brings many new insights.
Telephone interview
A variant of interviews for customer satisfaction are telephone surveys. Gerede survey institutes often resort to this personal form of survey.
Written survey
Written surveys usually take the form of a questionnaire and can be distributed using a wide variety of media. Whether you make the survey available by email, in an app or in writing on site is up to you and depends on the objective of your survey.
Terminal survey
The digitized form of the written survey is the terminal survey. Symbols such as smileys are mostly used to ask about satisfaction directly on site in the company. The customer only has to press the smiley to submit their rating. This form of questioning reflects the current emotional state of the person, only at this point in time.
Also Read: The Six Essential Points To Retain A Customer
Evaluate Customer Satisfaction
After the survey, an analysis of the data is urgently needed. The analysis is often used to compare the target and actual status. Other useful questions:
Did you achieve your goals?
Where is there room for improvement?
Where can you improve customer satisfaction?
If you have found answers to your questions through the survey, then you have done everything right. If questions remain unanswered, you should readjust your customer surveys.