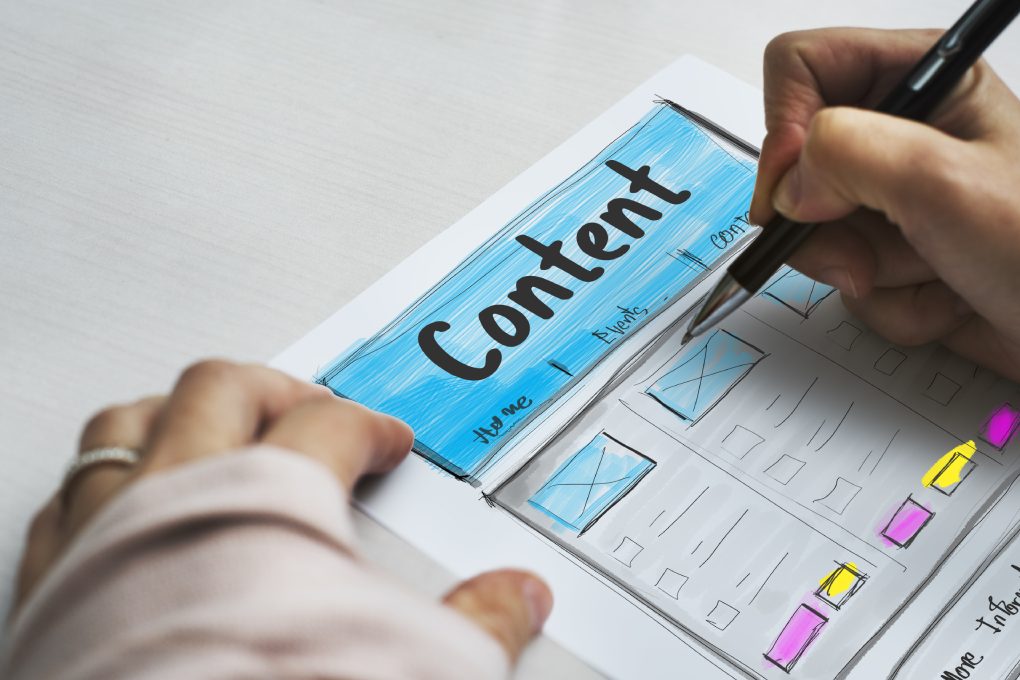 Have you ever heard of the Content Hub or Content Hub? Take advantage of this article if you still need to learn what I'm talking about!
What Is A Content Hub?
A Content Hub or Content Hub is a collection of valuable content produced by the brand and hosted on a web page.
Content marketing is the key piece of the Content Hub as it serves as a hook to attract the target and position the brand in search engines.
According to Demand Metric, content marketing generates three times more conversions than traditional marketing and costs 62% less.
In this way, the target audience has direct access to all the content generated by the brand on the same site. And the brand can segment and cluster the target according to the insights and the type of content they consume.
The content can have different formats depending on each brand and type of client: they can be articles, videos, podcasts, eBooks, infographics, tutorials, etc. 
Why Should You Include A Content Hub?
One of the great advantages of the Content Hub is that it is an effective strategy in any sector, whether you are a nutrition, technology, pharmaceutical, cosmetic, real estate, health, etc. brand. 
All brands have interesting content for the consumer (health, sports, leisure). The important thing is to discover the what and the how.
But in addition, the Content Hub has many other advantages.
Five Benefits Of The Content Hub:
Increase Brand Visibility
The Content Hub offers organized and quality content—an advantageous strategy for SEO. 
This makes search engines understand the web page better and reward it by positioning the web in the first results of its ranking. And a better-positioned website is a more visible and accessible website and brand for potential customers.
Build Relationships With Customers
A Content Hub helps create relationships and build customer loyalty. Do not forget that it is as important to retain customers as it is to attract new ones. So it is key to seek long-term relationships with customers.
Therefore, offering them interesting content throughout the customer's life cycle is advisable. This way, you will get more loyal customers to your brand. 
Helps To Generate Leads
The Content Hub is a perfect tool to increase Leads.
That is why it is advisable to add calls to action in the publications of the Content Hub. For example, you can invite the user to register to be informed of new content or to receive help on a specific topic.
Differentiate The Brand From The Competition.
In the online world, the competition between products and services is very high. Therefore, any opportunity to differentiate yourself is valid, and thanks to the Content Hub, you can achieve it.
To do this, offer unique content that differentiates your brand from the rest and shows your expertise.
Improve Branding
In addition, thanks to a content Hub you will improve the brand image and positioning in the consumer's mind. It is an excellent opportunity to show the brand values ​​and position it as an expert in specific topics. 
Do you want to know how brands apply the Content Hub and how you can do it with yours? Keep reading!
Seven Tips To Make A Successful Content Hub
If you want your company's content hub to be a success, don't miss out on these seven tips:
1. Develop A Good Content Strategy
To develop a good content strategy, start by brainstorming. Propose topics and subtopics that the target you are addressing likes (interests, preferences, etc.)
Then, determine your objectives and measurement as you would in any marketing strategy. This way, you will know what you want to achieve with the Content Hub.
Finally, prepare the content plan. Organize the themes and the timing that the publications will follow.
In addition, the measurement tools will allow you to know what is most exciting and what should be given more relevance within the content Hub.
It is also essential to investigate which are the best keywords with which to position in search engines. 
Depending on the theme you are going to deal with, take into account the words for which users search the most and thus improve positioning. 
Having clear objectives, the market niche in which you will focus, and following order, you will get the basis to create a content Hub. 
And remember the valuable content!
2. Determine The Type Of Content.
It is also important to know what type of content you are going to include, which one best represents the values ​​of the brand, and which one would best fit the target. 
Once you have chosen the topics that you are going to discuss, you must select the format that you are going to use to talk about them.
For example, if your business makes or sells food, health, or personal care-related products, the Content Hub may contain information related to:
Recipes

fashion tips

Beauty Tips

Health Tips

Yoga
In addition, the different topics can be captured in many formats: videos, articles, infographics, webinars, eBooks, podcasts, etc.
Like, L'Oréal's "Makeup.com" is a content hub divided into facial care, nails, hair, makeup tutorials, and products and reviews.
The combinations of formats and content types are endless. For this reason, it is advisable to align it with the objectives of your company so that the Content Hub is representative.
A good choice of content can be a success for your Hub!
3. Organize The Content Hub
Once you are clear about the main theme and the keywords with which you are going to work in your content hub, organize it! 
There is no right or wrong way to order a Content Hub. It will depend on the focus of your brand and the Insight of your potential customers.
In general, make sure that the content structure is easy to access. 
It is also important that the content is easy for users to read.
Furthermore, well-structured content organized by topic and subtopic will also help improve the SEO of your page and increase visibility.
For example, Patagonia presents Patagonia Stories. A content Hub organized by topics such as sports, culture, and planet. And within each one, we find sub-themes.
The sport is divided into typologies; the culture in clothing, food, and lifestyle; and within the planet section, he talks about climate change, activism, and ecology.
One of the benefits of the Content Hub is that it is flexible, and you can organize it, however you like as long as you are tidy!
4. Add Internal Links
Adding internal links is a fundamental part of content hubs. And it is that making Link Building to internal content helps to improve navigation and SEO of the web page.
In fact, introducing internal links makes navigation easier for the user and allows the person who is browsing to expand the information and knowledge. In addition, it improves the user experience and increases user satisfaction.
Also, it is a way to improve web positioning. Search engines will better understand what the content is about and the relationship between one content and another. 
However, don't forget to use internal links sparingly. A large number of links can saturate the user and make the search engines not understand it and penalize the web.
5. Include A Call To Action
Calls to action or CTA add value to the content. Including them in the content hub strategy is useful to attract users.
CTAs help generate subscribers. For example, if a user wants to know more about what you are talking about, you can include a CTA to get their contact in exchange for offering them more content.
Also, you can include a CTA that invites users to share the content on social networks.
In addition, many brands take the opportunity to publicize their products, like Unilever, in their All Things Hair Hub. They publish an article about the benefits of Aloe Vera and add a CTA to learn more about the shampoo they recommend.
There are many possibilities you have with calls to action. Could you take advantage of them?
6. Maintain The Content Hub
The Content Hub has to be dynamic. It is important to spend time evaluating and proposing improvements to the Content Hub.
To maintain the Content Hub, you must update the content you already have. That is, check that the links work well and that the content has not been very outdated, and evaluate if there is something extra that you can contribute.
Also, you must create new content. Society and the world that surrounds us are advancing by leaps and bounds, and you cannot be left behind.
For example, trends, new technologies, and new lifestyles can affect the Hub's strategy. You will be able to detect new content opportunities and new territories of interest for the user.
What's more, search engines love new content. The more new content, the better position in the search results.
Another tip is that you can create content and formats that are different from what you are used to. This way, you can see what gets the best results. Don't be afraid to experiment!
The Content Hub requires maintenance, so don't leave it aside!
7. Carry Out Control And Follow-Up
Finally, do not forget to keep track of the publications: which themes work best, what type of users browse, which pages have made the best conversion, etc. 
The Content Hub also needs a measurement. 
To do this, you must know what you want to measure. Define the KPIs or metrics according to the Hub strategy, such as page views, bounce rate, time on the website, etc. 
This will allow you to know what impact the Content Hub has on the followers of the brand. 
In addition, you will be able to correct errors in the strategy and change it if necessary.
Monitoring metrics is important in any content strategy you carry out in marketing. It is what allows you to correct mistakes to ensure success.
Thanks to the Content Hub, you will have a space where you can collect all your publications visually and organized by theme. It is a novel strategy but one that will mark the future of content marketing. 
Also Read: How To Choose An Advertising Agency: 5 Infallible Tips