Top 5 Digital Marketing Tips For SMEs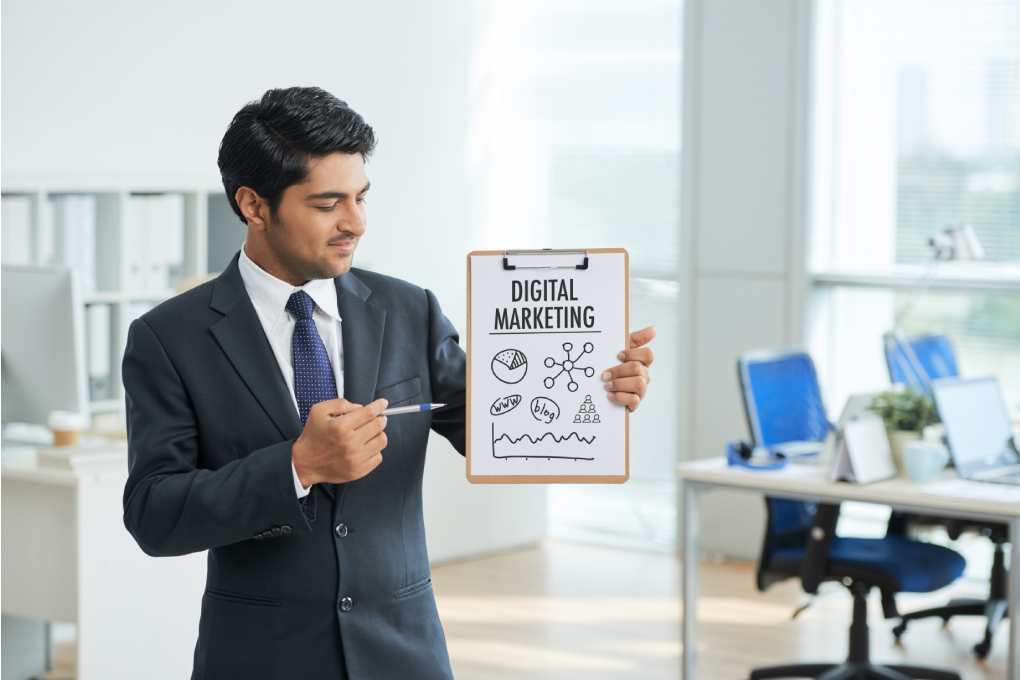 The development of brands currently depends on good digital marketing, which is why SMEs must place all their efforts in this regard so that in this way, they achieve greater visibility as well as stand out from their competition.
However, most SMEs are initially unaware of what to do in digital marketing; they need a lot of help on this topic since using strategies without knowing what they are doing can end up counterproductive for their brands.
As we know that no beginning is easy, we will tell you our top 5 digital marketing tips for SMEs, with which you will get your SME to have greater visibility on the web and to become the favourite of users.
Discover The 5 Most Important Digital Marketing Tips For SMEs
Use each of the tips we will leave you in the following sections, and in a short time, your SME will be enjoying all the benefits they derive from them.
1. Create valuable and eye-catching content.
Web users are always looking for information that is useful to them, whether for academic or work purposes, but above all, to satisfy their needs for purchasing products or contracting services, which is why it becomes so It is important to create valuable content that is attractive to them.
It is not about creating any content; rather, you should strive to create content that is of interest to them and that responds to a need they may have because if your SME does not offer them what they are looking for, they will end up going with the competition, and that's not what you want to get.
Different analyses that have been made of the content published by SMEs have shown that those who publish unique content are the most sought after, those who receive a greater number of visits to their website, and a large part of these end up becoming customers, so You have to give it the importance that this point deserves.
Videos, images and even a blog will help you attract potential customers, so if you had not thought of this for your SME, then you have to get to work so that it has greater visibility on the internet.
2. You must always have a presence on social networks.
Society has changed a lot since the creation of the internet; it no longer only searches the web for what it needs to satisfy its needs, now, it also turns to social networks for it, and that is why if your SME is not in these, it can be considered non-existent.
Having a presence on social networks for SMEs is of the utmost importance, but this presence must be constant since most SMEs only limit themselves to creating an account in one of them, and in the end, they end up abandoning them.
3. Interact with customers
Many customers abandon SMEs because they do not consider that they are appreciated, and their presence on their web and social networks is not considered, so it is important to interact with those who may become followers of your brand.
Interaction with customers is essential for SMEs that want to prosper in the sector in which they operate; they need to do it on their website, especially on social networks, since these are a few means of communication multidirectional with them.
For you to retain your customers, you must use creativity and create contests, debates, questions, etc., for them. in social networks; in this way, the audience of your SME will connect more easily with the brand.
Something important that SMEs cannot forget is that customers want to be heard, so if yours is not ready to pay attention to what their audience tells them, there will be someone else who will and who will work to retain them.
4. Invest in SEO
Another excellent digital marketing strategy for SMEs is to invest in SEO, the optimization of their content on the web, as this will help them to position themselves in the main search engine results, so when web users are searching for something related to them, will be the first options available to them.
SEO can be something a bit complicated for those who don't know much about this topic but don't worry; there are many specialists that you can hire for it, so you should only look for one who has experience in this sector and leave this job in their hands to your sme.
5. Analyse the results
And as the last point of this top 5 digital marketing tips for SMEs, but no less important, is the analysis of the results of the strategies applied to the business, verifying whether the objectives have been met, and if not so, you will be able to decide which strategy to refine or implement in your SME.
There are many tools to analyse whether the digital marketing strategies applied to SMEs have had the desired reach, but of all of them, the most prominent are Google Analytics, Buzzsumo and Metricool, which will help you to monitor the strategies, and from there, you will be able to extract important information about what you are achieving with them.
With these top 5 digital marketing tips for SMEs, you will surely meet your objectives, so apply them to your SME as soon as possible.
Also Read: Targeting In Google Ads: What Is It And Why Is It Important?